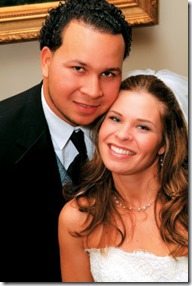 Have you checked out MLB shortstop Jhonny Peralta's wife? Her name is Molly and she has been around for a while now, she has even been ranked in the top 5 hottest Detroit Tigers wife! But the Tigers are no in the past since Molly's Dominican hubby has signed a a four-year, $52 million deal with the St. Louis Cardinals!
Isn't Mrs. Peralta just looking lovely? They have been married for six-years now.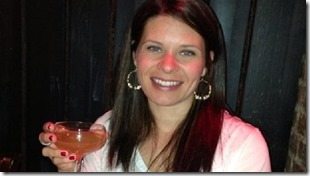 She met her future hubby in May, 2002, when the Avon, OH native met Jhonny who was then the SS for the Akron Aeroes. After months of calling each other as friends, Molly suggested she go visit Jhonny at the Arizona Fall League that October. The couple was engaged by April, 2006, and were married in January, 2007. Molly planned their Jan. 27, 2007, nuptials in a mere six weeks! But planning a quickie wedding was nothing compared to the obstacles the couple overcame during their courtship. Despite the language barrier — Jhonny spoke broken English, Molly next to no Spanish. She says about their courtship
"He has such a good sense of humor — that's what drew me to him first and foremost," "He would find a way to tell me how he was feeling."
She attended Bowling Green State University. The couple has three girls, including twins named Gabriela Rose and Laina Katherine. Molly K. Urig who is in her 30's has lived in Westlake, OH; Avon, OH; and Bowling Green, OH. According to online records she is also known as Molly K Peralta.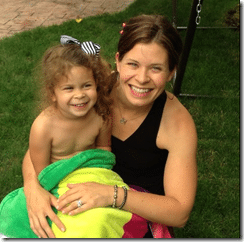 As a comical fact of the couple, while staying in Goodyear, AZ back in 2009 for Spring Training, Molly was stung by a scorpion in bed in the couple's rented home. Both acknowledge having seen the potentially venomous creatures in the area and some parts of the house, but had never seen them in the bedroom. After multiple failed exterminator visits, the couple moved away from the house and to a much more human populated, and less scorpion populated area.
The happy mother of three and wife is a great support for her hubby, of whom The Cardinals think he will certainly add a veteran presence to an already established lineup. The 31-year-old earned his latest payday with his second All-Star appearance in three seasons and will look to make it two seasons in a row as a member of the National League powerhouse.
Want to see pictures of their beautiful and magical wedding day? Go here.
You can follow his beautiful wife, Molly on twitter here.