Morgan Kauffmann
Meet Morgan Kauffmann; this Fab NFL Wag is the stunning girlfriend of , the NFL placekicker for the Pittsburgh Steelers, who also played with the New York Giants and the Houston Texans who drafted him out of Rice University.
Morgan Kauffmann's NFL stud was born in Fort Worth, Texas on March 16, 1991; to mom Dawn and dad Rick, also the proud parents of Chris' two siblings.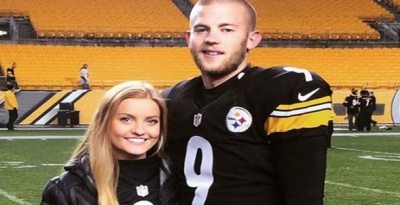 He attended Keller Fossil Ridge High School; subsequently,  graduated with a major in kinesiology from Rice University. The Texas signed him on May 10, 2014, who cut him off in August after he performed poorly. Boswell was re-signed to the practice squad on September 23. On January 7, 2015, signed with the NY Giants. He was waived on August 16, 2015, a re-signed on September 2nd. Sadly he failed to make the final 53 man roster and was waived by the giants once again on September 3rd.
Boswell signed with Pittsburgh on October 3, making his debut as a Steelers on October 12 against the San Diego Chargers. When the Steelers faced the Bengals on January 9, 2015, Boswell went 4/4 win an 18-16 Win in the AFC Wild Card game and then with less than 20 seconds remaining on the clock Chris kicked a 35-yard game-winning field goal.
Ready to meet Boswell's GF Morgan Kauffmann?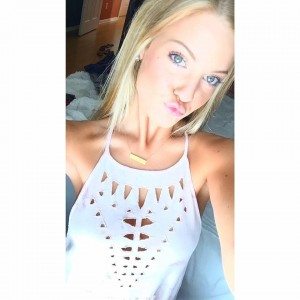 Morgan Denise Kauffman was born in Arlington, Texas To Misty Kauffman (nee. Jepson) and Michael Anthony Kauffmann. She graduated in 2013, from Kennedale High School in Fort Worth, Texas.
Morgan babysits her younger siblings regularly when she is not taking care of cute babies or cheering for her man; Ms. Kauffmann is at her job at Flexi where she is assistant manager, she previously worked at Planet Beach Contempo and for Forever 21 before that.
Follow Morgan Kauffmann on Twitter here