Nadene Lomu
Nadene Lomu is the wife of Jonah Lomu, the All Black Rugby player from New Zealand, IRB Hall of Fame inductee who passed away unexpectedly in Auckland at the age of 40. Lomu is survived by his third wife Nadene Lomu and their two children Bradley, six, and Dhyreille, five.
6'5″ Jonah Lomu born in Auckland. New Zealand was just 19 when he made his debut for the All Black team in 1994 making him the youngest player in the All Black squad. He was a member of the New Zealand National Rugby team that participated at the 1995 World Cup. Lomu had 63 caps and scored 37 tries for the All Blacks until he retired in 2003.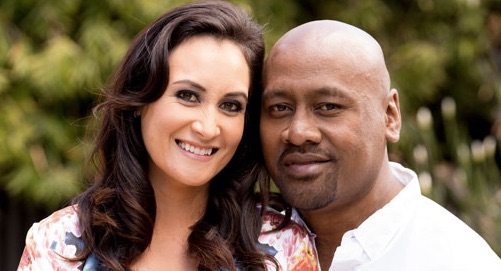 Lomu was diagnosed with a a rare kidney disorder called nephrotic syndrome at the end of 1995 and was put on dialysis three times a week, however the treatment damaged the nerves on his legs and feet and was told that he could spend the rest of his life in a wheelchair if a kidney transplant was not done. It was until 2004 that Lomu underwent a kidney transplant, but his body rejected the organ in 2011.
Lomu whose last team was the Cardiff Blues before his retiring from the game in 2007 was inducted into the International Rugby Hall of Fame in 2007 and the IRB Hall of Fame in 2011.
Jonah Lomu married three times, Tanya Rutter from South Africa became his first wife in 1996. They had no children together and divorced in 2000. He dated Teina Stace after his divorced from Tanya and until he met his second wife Fiona.
Fiona Lomu became his second wife in August, 2003, for four years they seemed to be Rugby's golden couple but things looked much different in December, 2007 when it was reported Fiona and Jonah Lomu were taking a time out. Things between them did not get better and by, February, 2008 they were divorced. The reason for the split had a name Nadene Quirk, the wife of Jarek Goebel a rugby player with the Auckland Blues.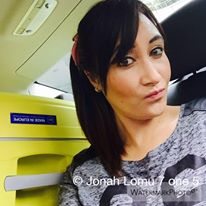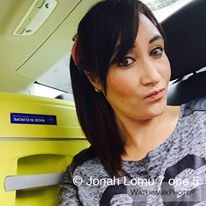 Nadene Quirk and Lomu met in 2007 and started an affair soon after they met which came less than a year after her wedding with Goebel . Goebel was devastated by his wife's infidelity but knew there was nothing else for him to do to keep his wife from leaving him.
34-year-old Nadene Quirk married Jonah Lomu in 2011. They joined the Church of Jesus Christ of the Latter Day Saints a year later. Nadene Lomu gave birth to their son Bradley in 2009 and in 2010 came their daughter Dhyreille.
Follow Nadene Lomu on Twitter here