Mike Winkeljohn
Mike Winkeljohn and fellow MMA coaches Greg Jackson and Izzy Martinez are the amazing team of coaches that worked with the new UFC champ Holly Holm, who showed an impressive technique to defeat former Batemweight champion Ronda Rousey. After Holm knocked Rousey out she gave all the credit to her team of coaches Mike Winkeljohn, so who are these team of geniuses?
The odds were against Holly Holm, nobody thought she would last more than a round against undefeated UFC queen Ronda Rousey, but Holm proved everybody wrong from the very beginning. She used a beautiful technique, kept her distance, ducked when she had to, twice she broke loose from Rousey's patented arm-band. And what did she do to damage to former reigning champ? Holly landed stiff punches, and jabs to do significant damage to Rousey from round 1 when Ronda ended up bleeding from the mouth and looking exhausted and confused.
59 minutes into the second round Holly Holm landed a massive head kick that sends Rousey to the canvas, she continued with follow-up punches that forced referee intervention. Ronda Rousey who was later hospitalized didn't see that KO coming, the audience didn't either but Mike Winkeljohn did, it was what he trained Holm for.
"It's a good group of guys and ladies at our gym that work together and help each other out, and I think that's what it's all about – putting together a good game plan and looking for the strengths and weaknesses that both fighters have,"

"A few things different, but quite a bit of it played out," Winkeljohn said. "In fact, a lot of it. It's all about how fast is Ronda coming, or is she stopping, is she going to try to cut off the cage? We had to have an answer for everything."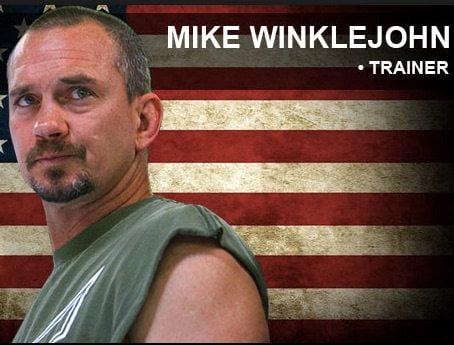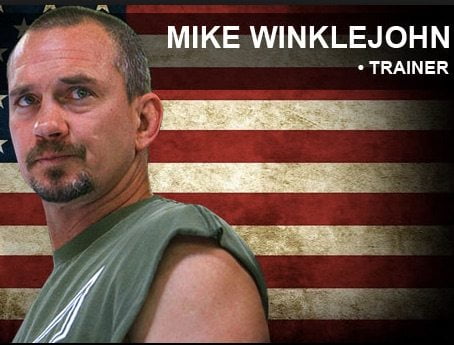 53-year-old Mike Winkeljohn one of the sons of Alan an engineer turned real estate agent and Mary Anne a nurse. Mike's parents' divorced when he was 12. His older brother is a nuclear engineer and his two youngest brothers are an IT specialist and a Southwest Airlines worker.
Mike Winkeljohn played basketball and baseball as well as joined the track & Feld team at Alburquerque's Manzano High School, but he lacked focus and never excelled in any of those, however he was good with his fists and decided to joined Bill Packer's gym after w small guy with good boxing hands beat him up even though he had won plenty of street fights in the past.
A couple of years later Mike had a 25-7-2 records as a pro kick boxer, won two International Sport Karate Association Championships and one muay Thai world title. But he got the coaching bug and began his coaching career while he was still fighting. Mike became a better coach when he retired from kickboxing and focus on coaching. He opened his gym Wink's Gym in New Mexico in the early 1980's. Mike holds a 5th degree black belt in Kempo as well as a degree in business administration from the University of New Mexico.
Mike Winkeljohn was in a mitt session on September 23, 2009 with a student when he felt the student's toenail slicing his eyeball in half. It felt he thought it was just a cut.
"I asked the person that kicked me if it was cut. " Winkeljohn recalled. "He goes, 'No, coach, it's your eyeball.' I felt moisture, and it was all the fluid from inside my eye. It just shriveled up like a little grape; I was in shock, so I didn't feel it. I saw [the look] on the doctor's face after she examined me. I knew [it was bad]."
Mike known as Wink met Greg Jackson through Chris Luttrell, but they became partners until 2007 when they opened their gym Jackson-Winkeljohn Mixed Martial Arts in Alburquerque. They trained UFC Light Heavyweight Champion Jon Jones and UFC Welterweight Champion George "Rush" St. Pierre, Rashad Evans, Frank Mir, Gina Carano, Donald "Cowboy" Cerrone, John Dodson, Duane Ludwig, and certainly the new UFC Queen Holly Holm.
Mike Winkeljohn and his wife Heather Winkeljohn, 43, reside in Alburquerque with their three girls, Michelle (stepdaughter), Autumn and Teagan.  Autumn recently took her third grappling tournament. Heather Winkeljohn who holds a degrees in Education and Psychology, previously worked for several years as a Developmental Therapist to infants and children with special needs and is co-owner of the gym.
Heather is the author of the book On Autumn's Wing that tells the amazing story of her daughter's birth. Autumn Winkeljohn an hemiplegic child  from a massive stroke that was the result of losing 75% of her brain when she was delivered by vacuum extraction.
Follow Mike Winkeljohn on Twitter here