Meet Alice Whisenhunt
Alice Whisenhunt is the wife of NFL coach, Kenneth Moore "Ken" Whisenhunt. Her 53-year-old Georgia native hubby got the boot from the Titans, less than two years into his tenure as the team's coach!
According to ESPN, The Titans announced the decision Tuesday, promoting assistant head coach/tight ends coach Mike Mularkey to interim coach.
The Titans went 3-20 under Whisenhunt. His team lost its sixth straight game on Sunday and fell to 1-6. The Titans posted a 1-11 home record under Whisenhunt. They've lost nine straight home games, six straight AFC South games and 12 straight to AFC opponents. He became the 17th head coach in franchise history on Jan. 14, 2014.
Ken Whisenhunt was told about the news on Wednesday morning and said in a statement:
"My family and I are grateful for our time in Nashville and my opportunity to work for the Titans," "I am sorry we weren't able to get it done in our time here. Our players and staff were great to work with and I want to thank them for their dedication and hard work. I also want to thank the fans for their support and I wish the organization success moving forward."
According to  his profile, Whisenhunt has at least 18th season coaching in the NFL. He began his coaching career as the special teams/tight ends coach at Vanderbilt in 1995 and 1996. The following year, 1997 was the tight ends coach for the Baltimore Ravens. He psent one season (1999) with the Cleveland Browns as special teams coach and one year (2000) with the New York Jets as tight ends coach.
Whisenhunt earned his first head coaching job in 2007 with the Arizona Cardinals. As head coach for the Cardinals, he won a franchise-record 49 games, including an appearance in Super Bowl XLIII after a team-record 12-win season in 2008. In 2013, as offensive coordinator for San Diego, he led the Chargers offense to the fifth most yards in the NFL and the league's top ranking in third-down offense.
For his work with the Chargers, he was named NFL Assistant Coach of the Year by the Pro Football Writers of America.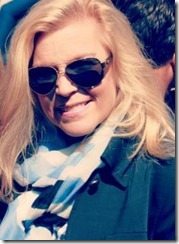 Alice Whisenhunt met her hubby during his senior year at Georgia Tech. She is the proud mother of the couples two grown children – son, Kenneth, and daughter, Mary Ashley.
As a veteran NFL coach wife, Alice Whisenhunt has stayed very active supporting her hubby in whatever she can. She has participated with other wives in charity events both with representing the Cardinals and the Titans. During last years' Safety Clinic at LP Field, Alice Whisenhunt said
"Youth football is important to our society because it can teach kids discipline and respect," "It teaches them the importance of perseverance and teamwork, working together for a common goal." "In our family's coaching journey, youth football and cheerleading have helped our kids make new friends, which has helped them adapt and be happy in their new environment."
A total pro huh!