Meet Linda Alderson
Linda Alderson is the wife of Mets GM Sandy Alderson. Her 67-year-old husband collapsed during a press conference earlier today!
Reports say Alderson announced Terry Collins' new contract with the Mets. Alderson hit the floor while discussing Terry Collins' contract extension with reporters on Wednesday.
The NY Daily News reported the baseball exec was standing in a group of reporters when he suddenly went quiet and began to lose his balance. Reporters and photographers helped him get back on his feet.
According to an online profile, Mr. Sandy Alderson has quite the resume. He has been the General Manager of The New York Metropolitan Baseball Club, Inc. since October 2010. Mr. Alderson served as the Chief Executive Officer at Padres L.P. He served as the General Manager of The New York Metropolitan Baseball Club, Inc. from 1983 to 1997 and President from 1993 to 1995. He was the architect of the Oakland Athletics teams that played in three consecutive World Series from 1988 to 1990 and won the championship in 1989. He served as the Head of Latin American Oversight at Major League Baseball until November 2010.
In his role as MLB's Executive Vice President of Baseball Operations from 1998 to 2005, Mr. Alderson oversaw baseball operations, umpiring, on-field operations and security and facility management. He helped baseball expand internationally, securing MLB's participation in the historic games with the Cuban National Team in 1999 and the 2000 Summer Olympics in Sydney, where Team USA won the Gold Medal. He also created MLB academies in Australia, Italy and Compton, California.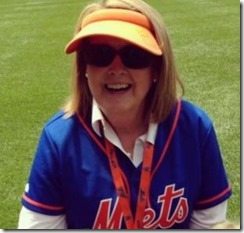 In April 2005, he returned to the front office and became Chief Executive Officer of the San Diego Padres. During his four years in San Diego, Mr. Alderson led the franchise to back-to-back playoff appearances for the first time in club history in 2005 and 2006, winning the National League West Division title both seasons.
He was responsible for the club's daily business and baseball operations and instrumental in the inaugural World Baseball Classic to San Diego in 2006. He serves as a Director of Padres L.P. He served as a special consultant to the Commissioner for Latin America, leading the sport's efforts to combat identity fraud and performance-enhancing drug use by baseball prospects. He was appointed by Commissioner Bud Selig to that position in March 2010. Mr. Alderson, whose baseball career spans four decades and includes six division titles, three American League pennants and one World Championship, signed a four-year contract through 2014 with a club option for 2015. He served four years as a Marine Infantry Officer with a tour of duty in Vietnam, holds degrees from Dartmouth College (1969) and Harvard Law School (1976).
Linda Alderson and her hubby are the parents of two. She gave birth to son, Bryn and daughter Cate. Both her children also attended Dartmouth.
Linda Alderson calls Falls Church, Virginia her hometown. She attended Falls Church High graduating in 1965. Linda studied Mathematics at the Mary Washington College, University of Virginia and also attended Haas School of Business, UC Berkeley for her MBA in Finance.
She currently lives in New York.