Rugby WAG Sidonie Sheene!
Sidonie Sheene daughter of motorcross legend Barry Sheene who passed away in 2003 is in mourning once away, this time her boyfriend rugby player Jonny Thomas, 35. Sidonie and Jonny were about to start a new life together in Australia. His killer Daniel Shepherd, 23, was arrested and charged with manslaughter.
Sidonie Sheene the daughter born to Motorcross star Barry Sheene and former glamour model Stephanie McLean (nee. Harrison), her younger brother is Freddie.
Sidonie Sheene's father enjoyed 14 years of success and achievements. He won one Formula 750 championships, and two Grand Prix championships. It was in 1982 in Silverstone after a crash where his Yamaha collide with another bike that he was forced into retirement. Sheene suffered from injury-induced arthritis and believed the warm weather from the Gold Coast in Australia could ease the pain.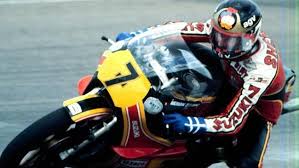 Barry was 51, when he was diagnosed with stomach and oesophagus cancer in July, 2002. He turned down chemotherapy treatment and opted for a holistic treatment. He passed away eight months later aged 52 at a hospital in Queensland's Gold Coast surrounded with his wife Stephanie and children Freddie and Sidonie on March 10, 2003, at the time of his death daughter Sidonie was 17, and Freddie, 14.
Sidonie Sheene boyfriend Jonny Thomas, 35, played from Swansea and Aberavon before a knee injury cut his career short was visiting his family in Swansea, South Wales when he was attacked in the early hours of Sunday morning on Princess Way by 23-year-old Daniel Jason Shepherd from Skewen.
Johnny was taken to Morriston Hospital following the incident around 3am on Sunday morning but died a short time later.
A source close to Johnny Thomas' family released the following statement.
'Jonny was the warmest, kindest, life and soul of the party.

'He was loved so much and will be sorely missed by his mother Julie, father Rob, brother Nicky and beautiful girlfriend Sidonie. Our lives will never be the same.'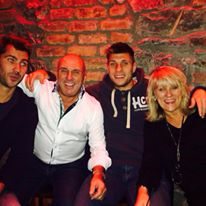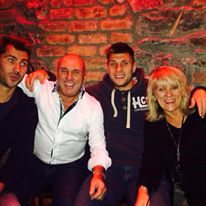 Sidonie is obviously devastated, as are the whole family,' he said. 'There were, I believe, long-term plans for them to start a new life in Australia. Those plans, tragically, can no longer be fulfilled.' The same source added.
Sidonie Sheene like her brother was educated at a boarding school in Australia. Before Sidonie started dating Johnny in 2013, she dated Sam Lowes, World Supersports Champion 2013.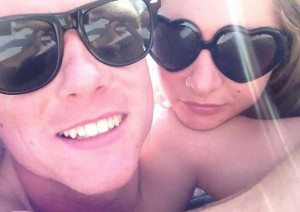 Sidonie graduated in 2002 from Geelong Grammar School and in 2003received her certificate of fashion design and illustration from KvB Institute of Technology. In 2005, she graduated with a Bachelor of Arts with a major in journalism, PR and a minor in marketing from Bond University.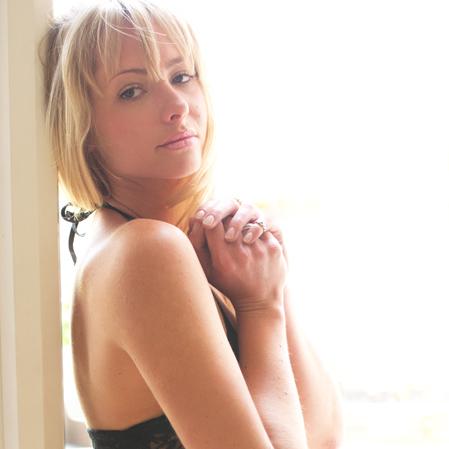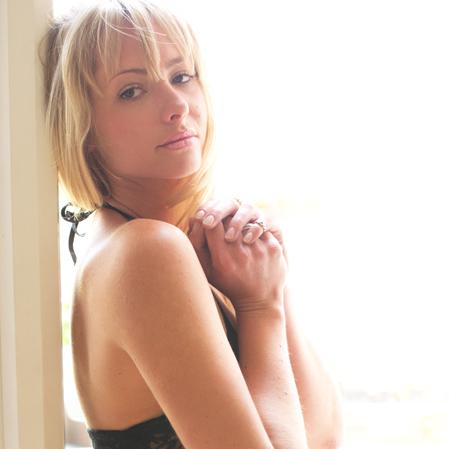 Sidonie Sheene worked in the Tv production department at V8 Supercars Australia; in 2008 was an executive Assistant to Director at Duke Lease Properties; that same year she was PR account executive with Redleaf PR and personal assistant to director at HSBC Cromwell Land Group.
In 2009, Sidonie was a client representative at CSS Stellar Sports Ltd; 2011 was Eddie Jordan's personal assistant and since October, 2010 Sidonie Sheene is the director of Sheene Enterprises Pty Ltd.