24-year-old NFL linebacker for the Seattle Seahawks Bobby Wagner was described by Chad Brown as "the lynchpin to the team's defensive success."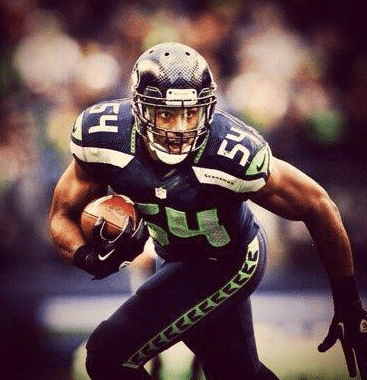 Did you notice it was Wagner's return from missing five games at midseason with a toe injury that coincided with the eight-game winning streak the Seahawks carry into Sunday's matchup with the Patriots in Super Bowl XLIX at University of Phoenix Stadium?
The Los Angeles native attended Colony high school and Utah State where he played college football. In the 2012 draft he was selected round 2, pick 47 by the Seattle Seahawks, a deal that has worked well so far.
Do you agree with Chad, that Wagner's return to the Hawks defense will be a key factor on Sunday? Too bad apparently there's no sign of any special girl to cheer for him.
Find the young player on Twitter here.