14th seeds Chan Yung-Jan a.k.a Latisha Chan and partner, Zheng Jie of China will pit an unseeded team of American Bethanie Mattek-Sands and Czech Lucie Safarova on Friday's women's doubles final at the Australian Open!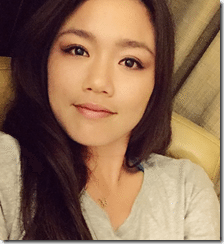 The female Taiwanese tennis player was an Aussie and U.S. Open doubles runner-up in 2007 so this is an exciting time for the player.
Chan was born on August 17, 1989 in Dongshih, Taichung County, Taiwan. She stands 5'7″ and weighs about 130lbs. Her younger sister, 21-year-old Chan Hao-ching is also a tennis player.
We had to ask ourselves, does Yung-Jan Chan have a boyfriend? Is she dating someone? Is she married? Single? Divorced? The truth only she knows, but she's only 25 and we assume she is too busy these days kicking to be dating.
We've search high and low but so far, no sign of Chan Yung-Jan boyfriend yet. The pretty player definitely has no problem getting a guys attention, so we think is a matter of time.
Are you a fan?
You can follow her on Twitter here.