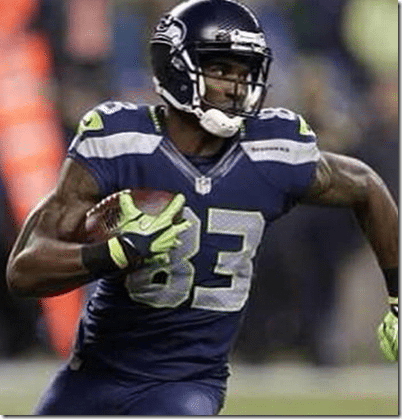 28-year-old NFL WR for the Seattle Seahawks, Ricardo Lockette recently celebrated the teams win over Green Bay.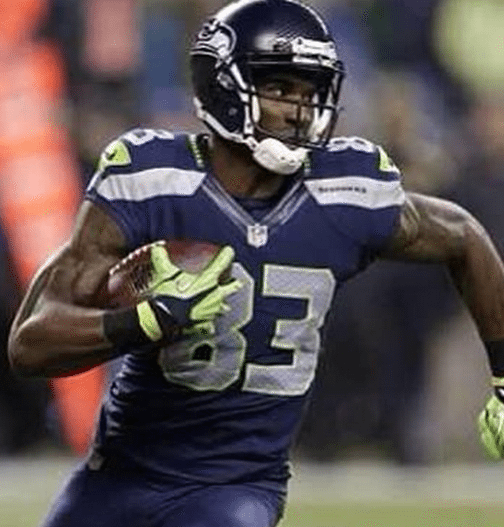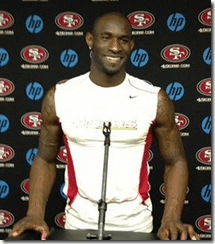 The Albany, Georgia.; native was signed to the Seahawks following the end of the NFL lockout in 2011 as a free agent. He has also played for the San Francisco 49ers and the Chicago Bears. He is now going into his second Super Bowl with the Seattle Seahawks.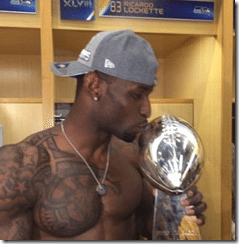 Ricardo who celebrated with teammate Seahawks running back Marshawn Lynch after his touchdown during the fourth quarter of the NFC Championship must not be very happy!
Recent reports say The NFL has fined Lynch for an obscene gesture after his touchdown! On Jan. 18 Seattle Seahawks running back Marshawn Lynch (24) euphorically celebrated with wide receiver Ricardo Lockette (83) and wide receiver Doug Baldwin (89) after scoring a touchdown against the Green Bay Packers during the second half in the NFC Championship game at CenturyLink Field.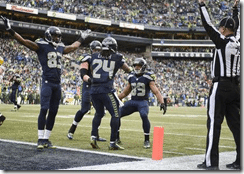 On a more personal note, we believe the 6 ft 2 in player is currently single! Anyone interested?
Find him on Twitter here.