Have you met Mary Elise Gray? this stunning lady is the fantastic wife of NFL player Noah Gray, the 6'3 tight end currently playing for the Kansas City Chiefs. Noah also played college football with the Blue Devils at Duke University.
Noah Gray Parents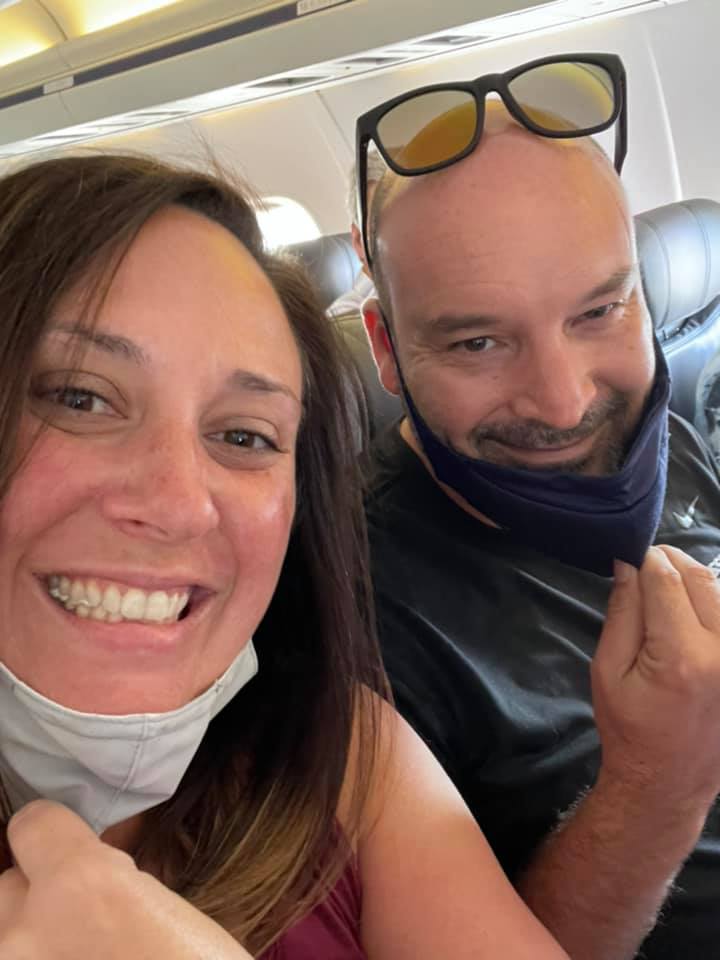 6'3 Noah Ryan Gray was born on April 30, 1999, in Laconia, New Hampshire; he is one of the children born to Jason and Meagan Gray (nee. Kennedy). In addition to Noah, Meagan and Jay Gray have two more children, a son Asher and a daughter named Hannah Gray.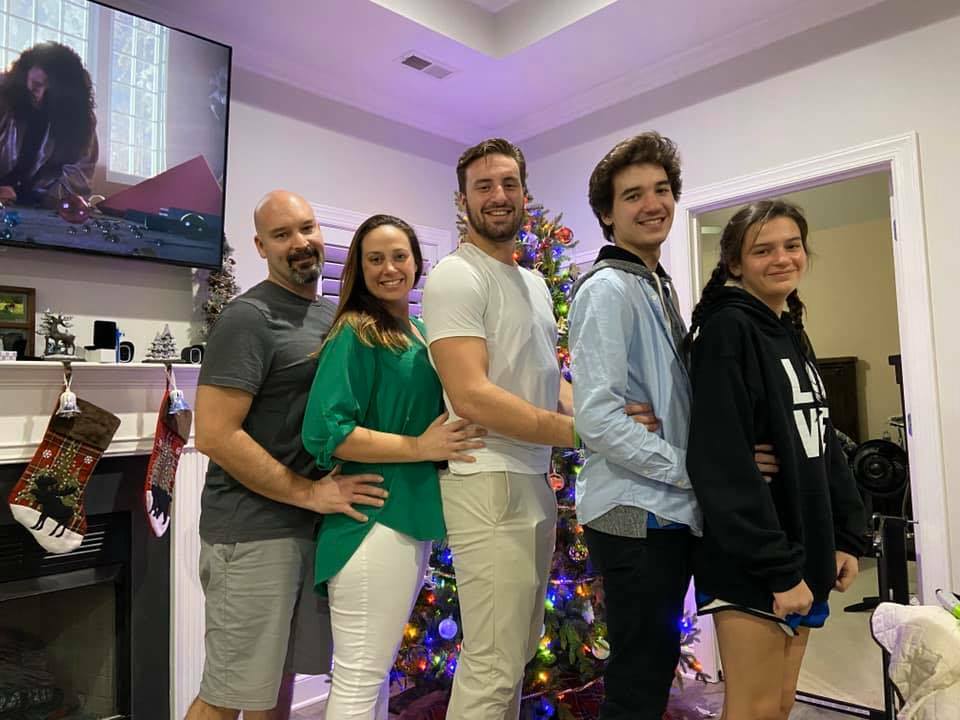 Noah's dad Jayson Gray played ice hockey at Plymouth State University; Noah's younger brother attends Appalachian State University.
Noah Gray College
Noah Gray played football at Leominster Senior High School before playing at Duke University from 2017 to  2020.
During his freshman year, in 13 games, Noah caught five passes for 37 yards and two touchdowns. The following season, in 13 games, Gray caught 20 passes for 234 yards and one touchdown.
During his junior year, Gray caught 51 passes for 392 yards and three touchdowns in 12 games. In his senior year, Noah Gray caught 29 passes for 285 yards and two touchdowns in 10 games.
Noah Gray NFL Career
On May 1, 2021: The Kansas City Chiefs selected Nmoah Gray in the 5th round (162nd overall) in the 2021 NFL draft.
May 13, 2021: Gray signed his rookie-level contract with the Chiefs.
August 20, 2021: Gray made his preseason debut against the Arizona Cardinals.
September 26, 2021: Noah made his regular season game debut against the Los Angeles Chargers.
November 14, 2021: Noah Gray recorded his first touchdown in the Week 10 game against the Las Vegas Raiders.
Noah Gray Contract and Salary
On May 13, 2021, Noah Gray signed a four-year, $3.79 million contract with the Kansas City Chiefs. The deal included a $314,776 signing bonus and an annual salary of $948,444.
Noah Gray Wife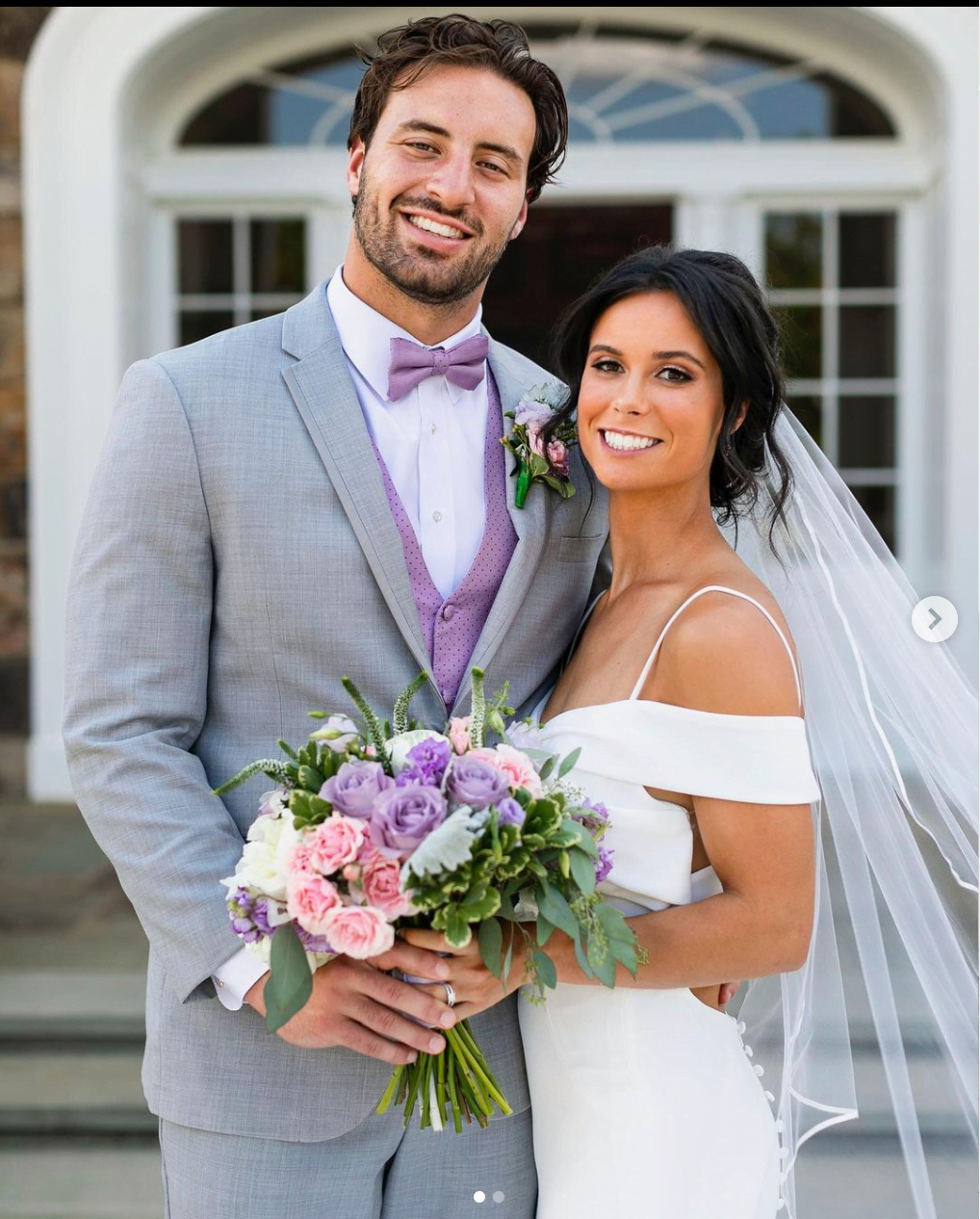 Noah Gray and his pretty wife, Mary Elise Gray, got married on July 2, 2022,  at the Catholic Church of Saint Ann in Marietta, Georgia. After the ceremony, the newlyweds celebrated their nuptials with family and friends with a reception at the Atlanta Country Club.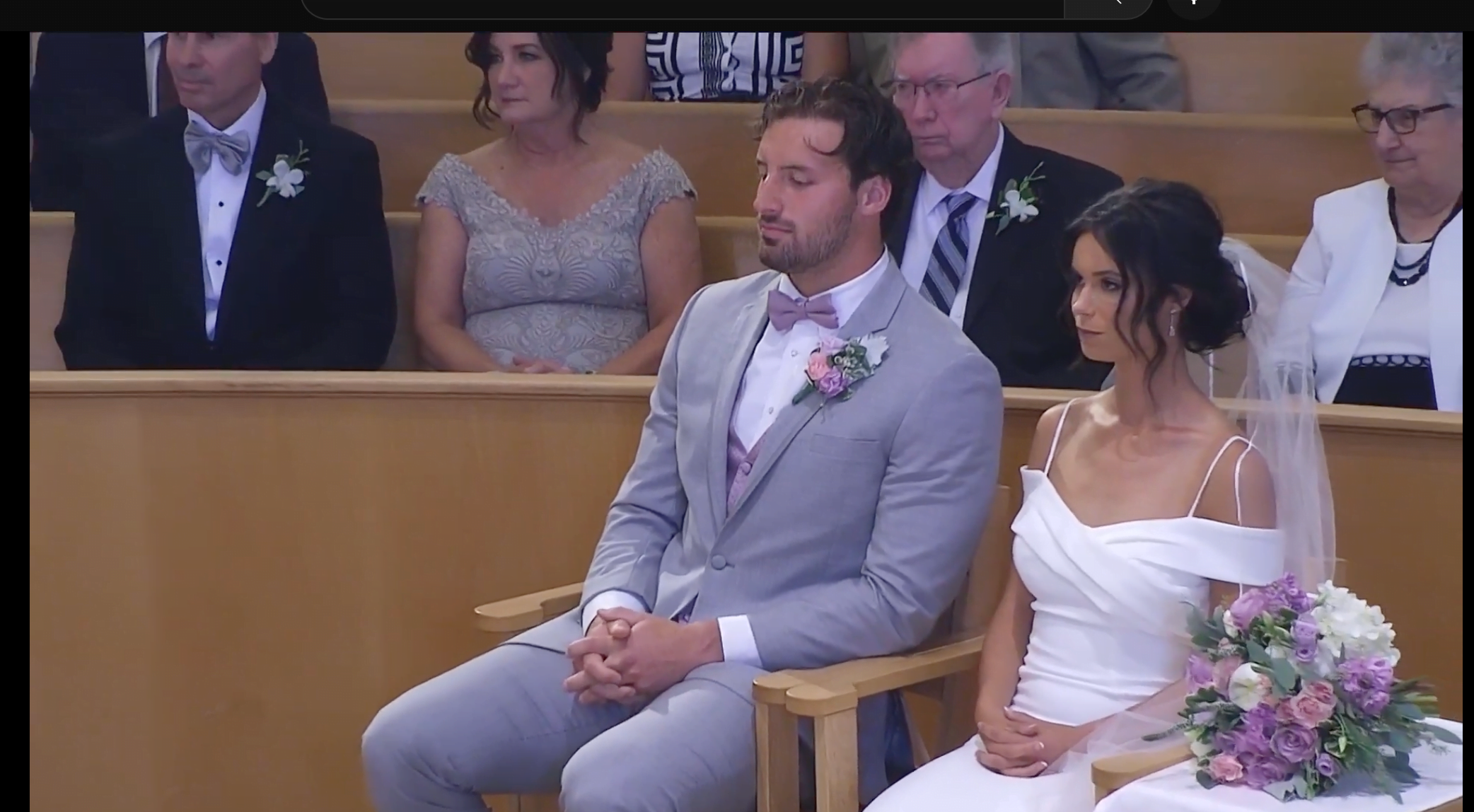 Mary Elise Gray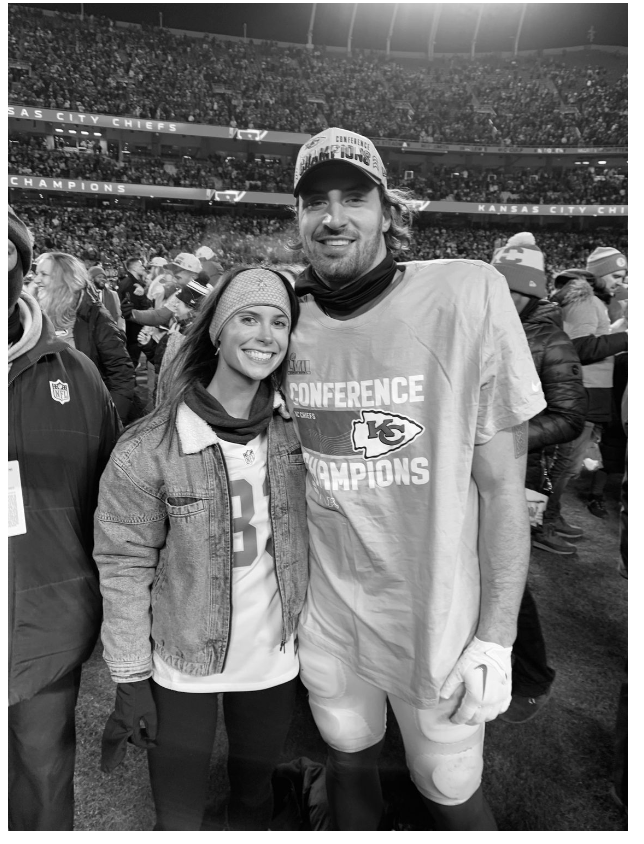 Mary Elise Gray was born Mary Elise Markwordt on October 22, 1998, in Marietta, Georgia. Mary is one of three children born to Kevin and Holly Markwordt (nee. Joyce), also proud parents to their sons Michael (b. Oct. 1998) and Nicholas (Dec. 1996), both college hockey players at Georgia Tech.
Mary Gray's mom, Holly, is a dentist, and her dad is the senior managing director at Transwestern. Nicholas holds a bachelor's degree in mechanical engineering from Georgia Tech and a Juris doctorate from The Institute of Texas School of Law.
Her other brother Michael holds a bachelor of science in business administration with a finance concentration from Georgia Tech; he is an associate appraiser at Cushman & Wakefield.
5'4 Mary Elise Gray graduated from Blessed Trinity Catholic in 2018. She played lacrosse at Duke, where she met Noah and graduated in 2021.