Olivia Davison
Olivia Davison is the insanely girlfriend of NFL player Todd Gurley. Gurley is the talented running back for the Los Angeles Rams. He played college football at the University of Georgia before he was drafted in 2015.
Olivia's running back was born August 3, 1994 in Tarboro, North Carolina where he attended at Tarboro high School. Not only Gurley played football at Tarboro High but he was also a hurdler and sprinter for the track & field team.
After he graduated from High School in 2012, he attended at the University of Georgia.
He rushed for 1,385 yards on 222 carries with 17 touchdowns and started 12 of 14 games in his rookie season. In 2013, he led the Bulldogs with 989 yards rushing, 1o touchdowns in 10 games, making 10 starts.
2014, was without a doubt a difficult year for Gurley. He finished it with 911 rushing yards and nine touchdowns; but was indefinitely suspended for four games by Georgia, after they found Gurley received $3.000 in two years for signed autographs and memorabilia, a violation of NCAA rules.
Gurley was the 10th overall pick selected by the Los Angeles Rams in the first round in the 2015 NFL Draft, making his NFL debut against the Pittsburgh Steelers on September 27, 2015.
Olivia Davison Biography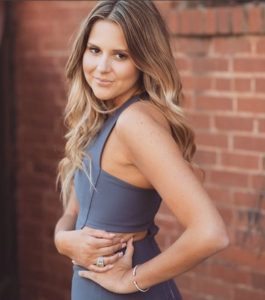 As we have said Gurley's girlfriend is the lovely Olivia Davison. You probably saw her with her man at the Draft ceremony, but check out what we can talk to you about her.
Lovely Olivia Lee Davison, 23, was born in October, 1993 in Bozeman, Montana. She is one of three children born to Jeff and Rona Davison, also the proud parents of Olivia's  brothers Noah and Joel.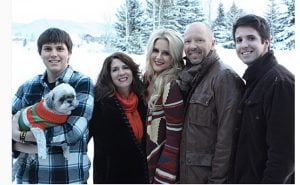 Ms. Davison graduated from Bozeman High School in 2012 , furthermore from the University of Georgia in 2016. She works at Jessica Simpson Campus Manager, she previously worked at the House of Lux in Athens, Georgia.
More photos below.