Vanessa Cole
Vanessa Cole is the stunning and saucy girlfriend of Mike Wallace. The 6'0″ wide receiver with the Baltimore Ravens, who played with the Miami Dolphins, Minnesota Vikings and the Pittsburgh Steelers.
Prior to the NFL,Wallace also played college football for Ole Miss, but not going to talk much about him, we'd rather tell you everything we know about his better half who along other NFL WAGs, she will rock your world on E!'s spinoff t.v series WAGS Miami.
Vanessa's NFL stud was born Burnell Michael Wallace on August 1, 1986 in New Orleans, Louisiana to Burnell and his wife Sonjia Wallace.
He graduated in 2004 from O. Perry Walker high school and committed to Oregon State after obtaining a scholarship that same year.
Wallace was the 84th overall selection in the third round of the 2009 NFL Draft selected by the Pittsburgh Steelers, the team with whom he signed a three-year contract with on June 18, 2009. He played with Pittsburgh for three seasons, before he signed a five-year deal worth $60 million with the Miami Dolphins on March 12, 2013.
The Dolphins traded him two years later a 2015, along with a seventh-round pick in exchange for a 2015 fifth-round pick to the Minnesota Vikings.
He recorded 39 receptions for 473 yards with the Vikings, before he was released after one season on March 8, 2016. But he didn't stay team-less for long. As soon as the Ravens heard the news, they made the call.
Wallace and the Baltimore Ravens reached agreement on a two-year, $11.5 million contract on March 15, 2016.
Vanessa Cole Biography.-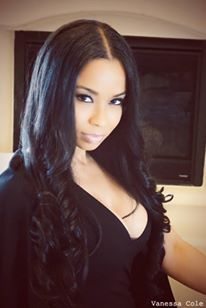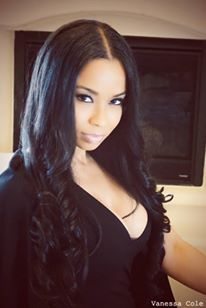 Finally Mike Wallace's gal, Vanessa is no stranger to media, sports or fashion it seems.
According to some sites Vanessa Cole is related to fashion designer Kenneth Cole. Her cousin is singer Keyshia Cole wife of NBA player Daniel Gibson.
Ms. Cole was born in New York, her family relocated to Dallas when she was seven. Vanessa a former model moved to Houston after high school where her real estate endeavors began.
She is now a realtor with Keller Williams Metropolitan and sales manager at Winhill Advisors- Kirby in the Houston area. From 2010 to 2011, she was an agent for the momentum Financial group.
Vanessa is also the founder of The Vanessa Network, her online business created to provide resources in beauty, business and bliss, but that not all for this hard working NFL WAG,  is the co-founder of Cole/ Klein Builders along with Vanessa Cole
She is the proud momma of her and Mike's two adorable daughters, Maliha and Brooklyn. Check their photos below, and you definitely don't want to miss the video.
You can follow Vanessa on Twitter here.