This stunning gal is Tracy Tucker, she is the beautiful and amazing wife of NBA player P. J. Tucker, the small forward currently playing for the Miami Heat. P. J. Tucker born Anthony Leon Tucker previously played for the Toronto Raptors, Phoenix Suns, HoustonRockets, and Milwaukee Bucks.
He also played in Israel, Ukraine, Greece, Italy, and Puerto Rico; before going pro, P.J. Tucker played college basketball for the Texas Longhorns at the University of Texas at Austin.
P. J. Tucker Nickname
P. J. Tucker real name is Anthony Leon Tucker Jr.  his father was who gave him his nickname Pop Junior, later P.J. and that was how P. J. Tucker got his nickname. While playing in Houston he got another nickname "The Tuck Wagon."
P. J. Tucker Parents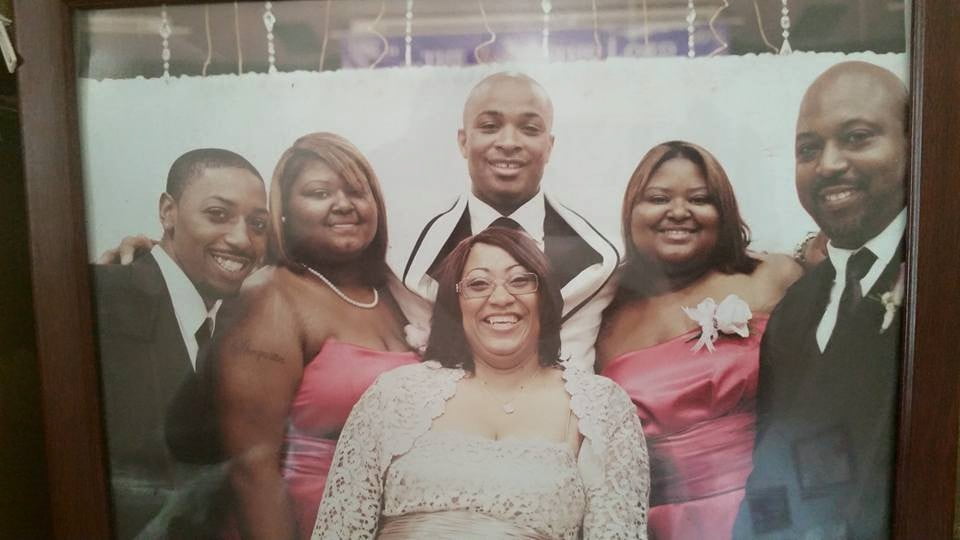 Pin
P. J. Tucker's parents are Anthony Leon Tucker Sr. and Aleshia Watkins Tucker. His father Anthony Leon served in the United States Army, Tucker Sr. was stationed in Germany for several years.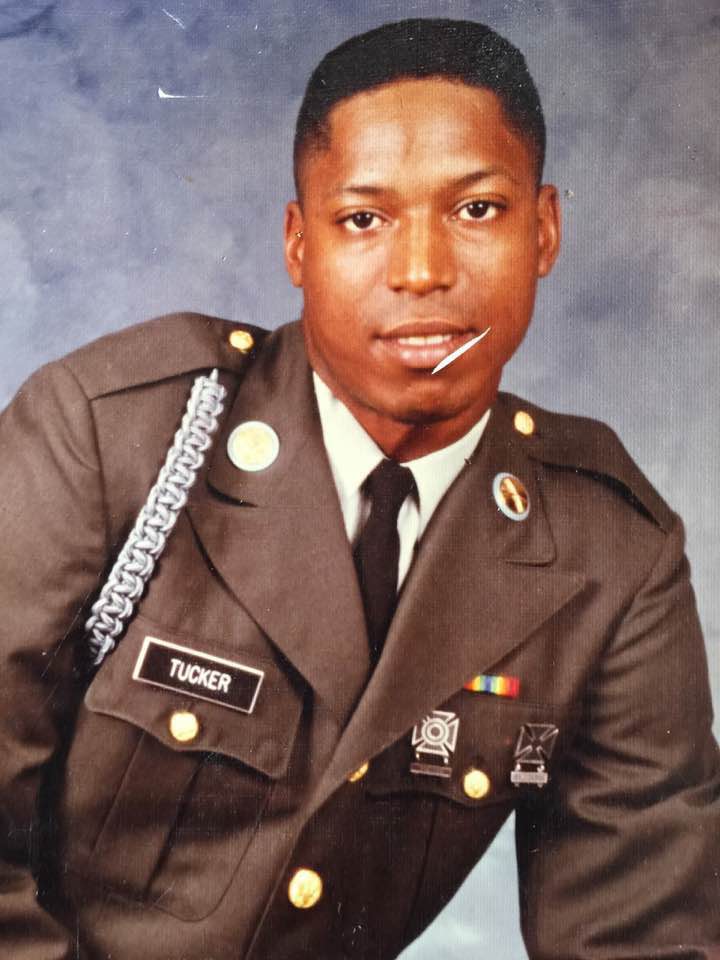 Pin
P. J. Tucker Siblings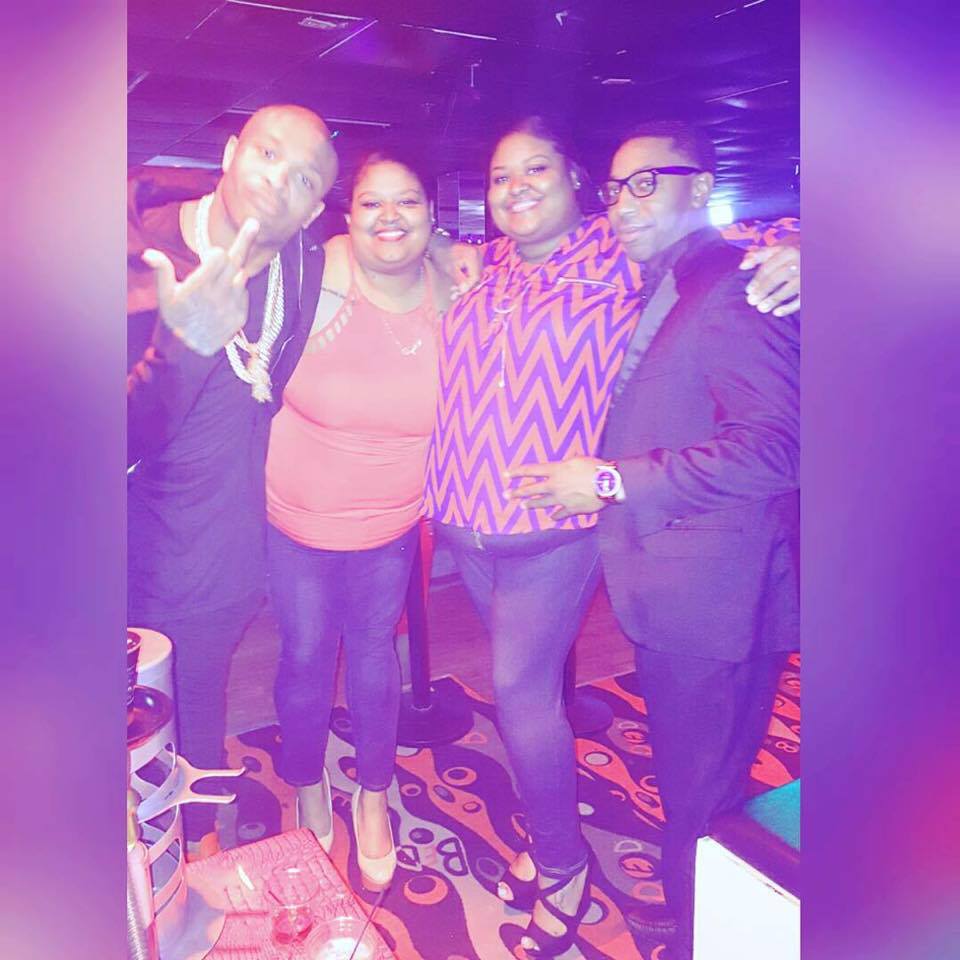 Pin
P. J. Tucker has three siblings, brother Isiah (born in January 1988) and twin sisters Shaquetta Cierra aka Quetta and Shaquitta Kierra Tucker aka Quitta, born on July 25, 1989.
P. J. Tucker Texas
P.J. Tucker averaged  24.9 points, 13.4 rebounds and 2.9 assists per game at William G. Enloe High School in Raleight, NC before committing to play for the Texas Longhorns.
He averaged 10.4 points, 6.8 rebounds and 0.8 assists per game his sophomore year. Tucker was named  Big 12 Player of the Year and second-team All-American his junior year, averaged 13.7 points, 2.2 assists, 8.0 rebounds per game. In his senior year with the Longhorns, P.J. Tucker averaged 16.1 points, 2.9 assists, and 9.5 rebounds per game.
P. J. Tucker Height
P.J. Tucker height is 1.96m or 6'5 inches, his weight is 245 lb or 111 kg.
Height 6'5/ 1.96 m.
Weight 111 kg. / 245 lbs.
P. J. Tucker Age
P.J. Tucker is 36 years old, he was born on May 5, 1985, in Raleight, North Carolina.
P.J Tucker NBA Draft
On June 28, 2006, P.J. Tucker was selected  with the35th overall in the second round during the 2006 NBA draft by the Toronto Raptors. Other selection from the University of Texas was LaMarcus Aldridge drafted by the Bulls and Daniel Gibson by the Cavaliers.
P.J. Tucker NBA Timeline
Signed a contract with the Toronto Raptors on July 26, 2006.
The Raptors assigned Tucker to the Colorado 14ers of the D-League on January 5, 2007.
P.J. Tuckers was recalled by the Toronto Raptors on February 6, 2007.
He was back with the Colorado 14ers on Msarch 6, 2007.
The Raptors waived P.J. Tucker on March 24, 2007.
He spent the 2007-08 season playing for the Hapoel Holon of Israel.
Tucker joined Ukraine's BC Donesk for the 2008-2010 season.
Signed with the Israeli club Bnei Herzliya Basket in 2010.
Between 2011 and 2012, P.J. played with Aris Thessaliniki of Greece,  Sutor Montegranaro in Italy, Piratas de Quebradillas in Puerto Rico and Brose Bamberg in Germany.
P.J. Tucker signed with the Phoenix Suns in August 2012.
Tucker returned to Toronto on February 23, 2017, when he re-signed with the Raptors.
He signed a four-year deal with the Houston Rockets on July 6, 2017.
On March 19, 2021, Tuckers was traded to the Milwaukee Bucks.
He signed with the Miami Heat on August 7, 2021.
P. J. Tucker Stats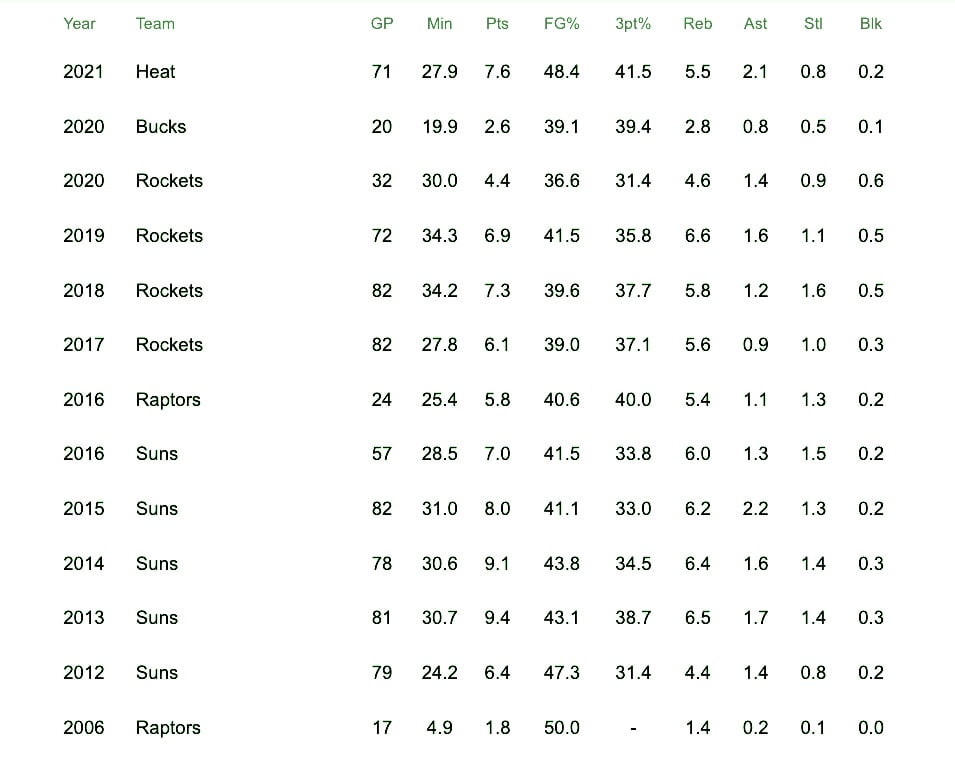 Pin
P. J. Tucker Contract
P.J. Tucker signed a two-year, $14,350,000 contract with the Miami Heat on August 7, 2021; the deal included $14,350,000 guarantee.
In 2012, Tucker agreed to a two-yeat, $1,646,488 deal with the Phoenix Suns.
On July 23, 2014, Tucker agreed to a  three-year, $16.5 million contract extension with the Suns.
P.J. Tucker signed a four-year, $32 million contract with the Houston Rockets on July 6, 2017.
P. J. Tucker Salary
P.J. Tucker's salary with the Miami Heat is $7,175,000.
P. J. Tucker Net Worth
As of April 2022, P.J. Tucker's net worth has been estimated at $13 million. In addition to his NBA salary, Tuckers earn from his multi-year six-figure endorsement deal with Nike. He previously had a deal with eBay.
"More than anything, it is just the fit. Something that makes sense. I want to be able to be me but at the same time, I want to create some fun stuff that I want to wear and be with a company that is with me and pushes me to do that as well. There is a lot of different things that goes into that."
P.J. Tucker Wife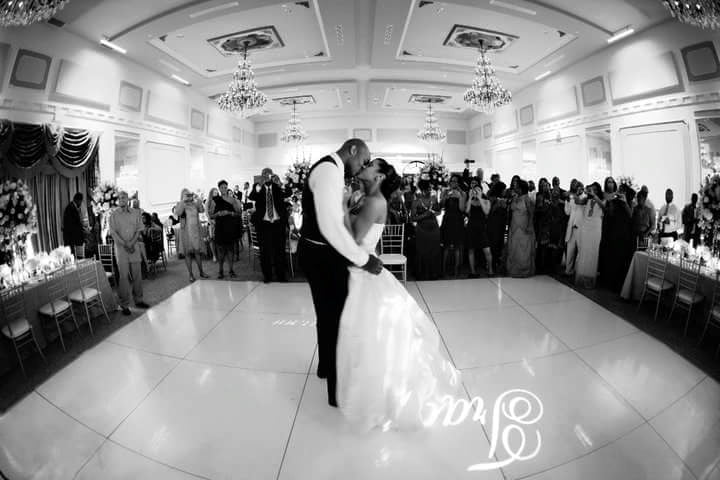 Pin
P.J. Tucker's beaiutiful wife is Tracy Tucker, some sites also spelled her name Tracey Tucker. Eitherway, Tracy and P.J Tucker got married on August 7, 2010; they have since welcomed three beautiful and incredible children.
Tracy Tucker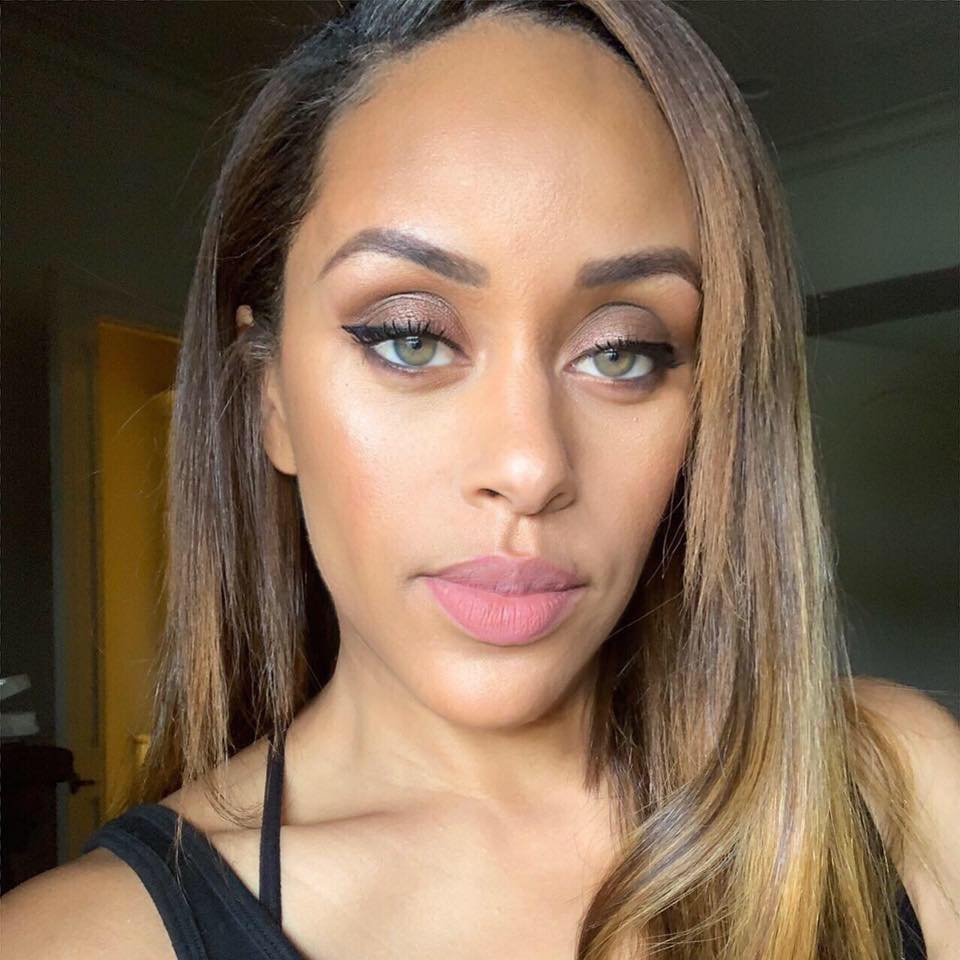 Pin
Tracy Tucker was born Tracy Nicole Washington on March 6, 1985. She graduated from the University of California in San Diego and worked as a systems enginerr at Cisco Systems. Tracy Tucker and her famous husband are the proud parents of three amazing kiddos, Aaliyah born in October 2007, King Born in February 2012 and little Zoe Tucker.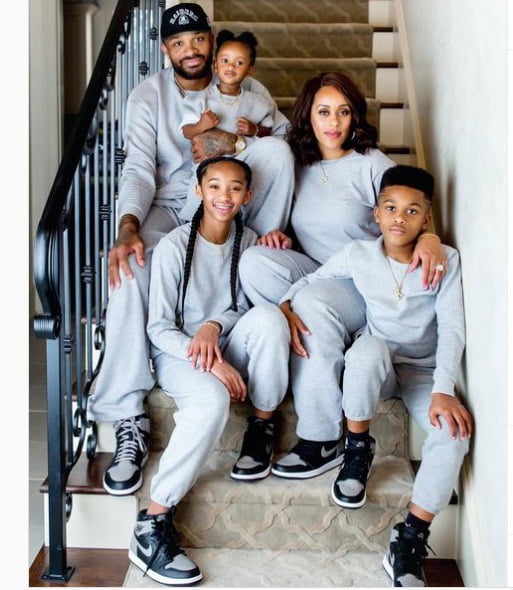 Pin
P. J. Tucker Instagram

Pin
P.J. Tucker has over 1 million followers on Instagram; Tucker posts regularly on IG you can find P.J. Tucker's Instagram here.