Amy Snyder
Meet Mrs. Amy Snyder; she is the loving and supportive wife of NBA coach, Quin Snyder. Her hubby is the current head coach of the Atlanta Hawks. Keep reading to learn Amy Snyder's biography.
Where did Quin Snyder go to college?
Amy Snyder's man was born Quin Price Snyder on October 30, 1966. The Mercer Island, WA, native earned undergraduate degrees in both philosophy and political science from Duke, later earning a Juris Doctor and M.B.A. from Duke as well.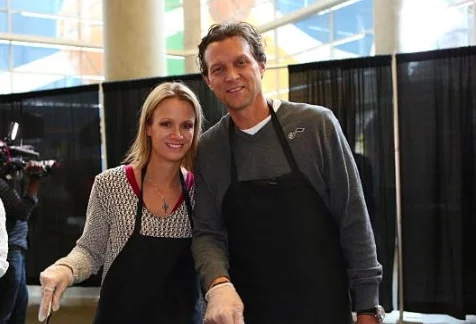 Quin Snyder Family
Quin Snyder is one of three sons born to Gary Snyder and Alene Tonette Snyder. His brothers are Nate and Matt. Coach Snyder's father Gary was a baseball hall of famer and  Mercer Island High School athletic director. He attended Queen Anne High School and later the University of Washington.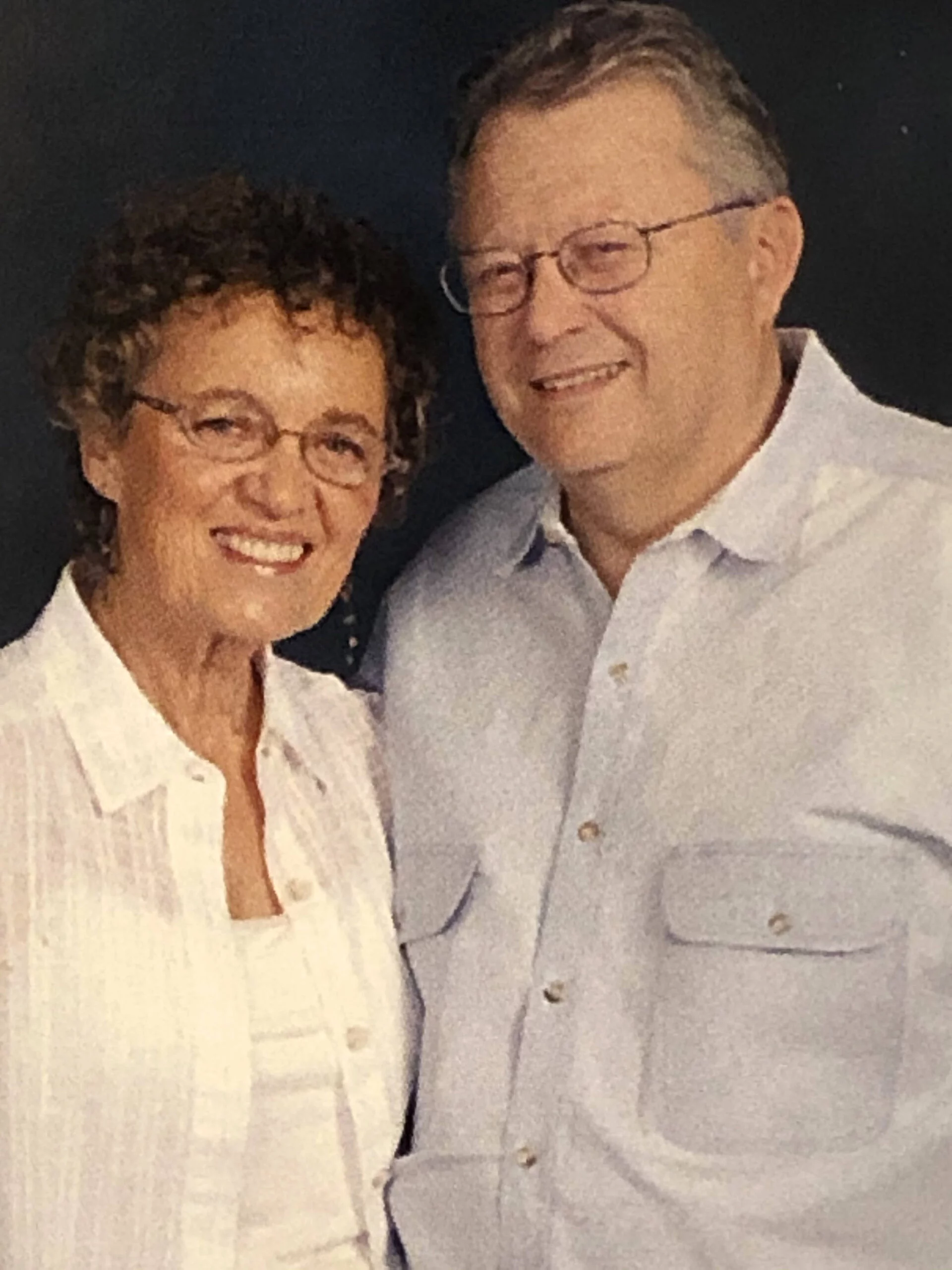 After he graduated from the University of Washington, Gary Snyder played in the San Francisco Giants' minor league team but later turned to coaching. Mr. Snyder was a physical education teacher at Shorecrest High School later baseball coach. He was an associate principal for Mercer Island High School and inducted into the Washington State Baseball Coaches Association Hall of Fame in 1988. Gary Snyder died of cancer at the age of 80, on October 24, 2019
His mom, a Lincoln High School graduate also attended Pacific Luthernd and the Univesity of Washington; she was 81, when she died on July 1, 2019.
Quin Snyder Net Worth & Salary
Quin Snyder has an estimated net worth of $7 million.  He has an annual salary of $2 million. In May 2016, Quin Snyder agreed to a long-term deal with the Utah Jazz, financial terms were disclosed but the Jazz hit the free-agent market and had around $25 million to spend under the salary cap.
"Quin's done everything we've asked, relative to the defense and development of the roster," Utah general manager Dennis Lindsey said when reached by The Tribune. "While we are still very young, we like the discipline of the group. We have to tighten up some things on the court, but that will come with experience going forward. Quin's been very true to all the initiatives, and the Miller family wanted to reward him with an unbelievably generous gesture."
In October 2019, with two years remaining of his contract, Quin Snyder agreed to a contract extension.
"I've really enjoyed working with Quin and appreciate the collaboration and innovation he's brought to our franchise," former Jazz president and current Larry H. Miller CEO Steve Starks said in a statement. "He is one of the most respected coaches in the NBA, and we are excited to solidify his leadership of the Jazz for years to come."
Quin Snyder Career
Quin Snyder holds diverse coaching background that spans more than two decades in the NBA, Europe, the NBA Development League, and college, including 10 years of experience as a head coach.
His first head coaching position came as an assistant coach with the Los Angeles Clippers during the 1992-93 season. In 1993, while still at Duke as an administrative assistant to head coach Mike Krzyzewski, a full-time assistant coach in 1995.
In 1999, the University of Missouri announced they named Quin Snyder their new head coach; from 2007-10, Snyder served as the first head coach of the San Antonio Spurs affiliated team the Austin Toros of the NBA Development League. He worked as an assistant coach with the Philadelphia 76ers in 2010-11 and with the Los Angeles Lakers in 2011-12. He was the associate head coach with CSKA Moscow (2012-13).
Coach Snyder was named head assistant coach for the Atlanta Hawks on June 10, 2013. On June 7, 2014, Snyder was named the eighth head coach in Jazz history and the fifth since the franchise's relocation to Utah in 1979.
Quin Snyder returned to Atlanta as the new head coach of the Hawks on February 26, 2023.
Quin Snyder Contract and Salary
On February 26, 2013, Quin Snyder signed a five-year, $40 million contract with the Atlanta Hawks; earning an annual salary of $8 million, plus incentives.
Quin Snyder coaching record
Coach Quin Snyder has a coaching record of 323 wins, 231 losses since the Utah Jazz hired him in June 2014, his first head coaching position since he joined the NBA in 2010.
Who is Quin Snyder married to?
Coach Quin Snyder has been married to Amy Snyder for over a decade; Amy as a matter of fact is the coaches' second wife. Together they have three children, this is what we can tell you about Mrs. Snyder.
Amy Snyder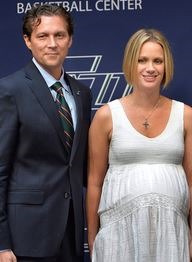 Amy holds a B.S. in Behavioral Analysis from the University of Florida, an M.A. in Special Education at the University of Washington, and a Ph.D. in Learning Disabilities and Behavior Disorders with an emphasis in Psychometrics at the University of Texas in Austin.
Mrs. Snyder is the Director of Curriculum Design and Evaluation, co-founder of PEER, and the
author of Excel Reading- a fluency-based reading program that targets decoding skills.
Amy Snyder was born Amy Broward Weisenburgh on April 13, 1976, to Mary and Louis Weisenburgh, who served in the U.S. Army. They have been married since 2010. Amy is the mother of the couple's three small children. Amy Snyder first gave birth to daughter Anika, then in 2012 the couple welcomed son Wyatt, and last but not least, they added another daughter, Madeleine in 2014.
Furthermore, Amy's hubby is also the father of their son, Owen, born on December 25, 2002, from his first marriage to Helen Redwine.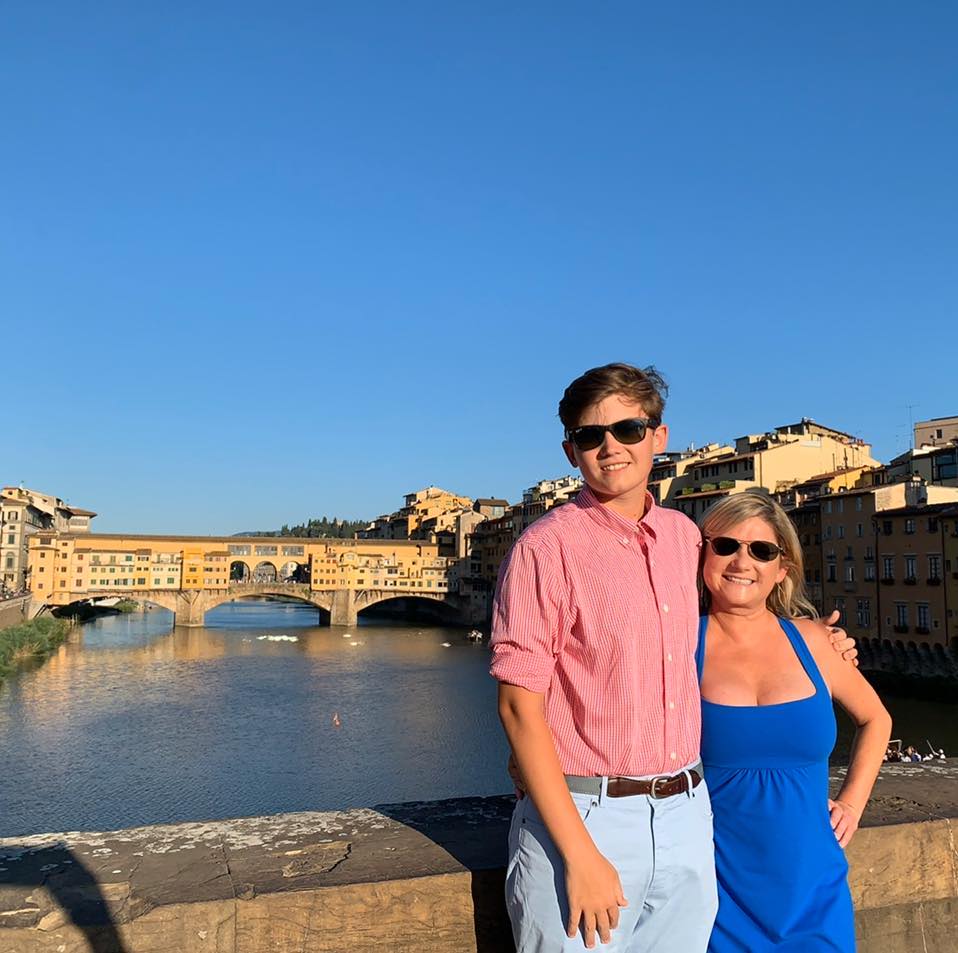 The former couple tied the knot in 1999 and divorced in 2006.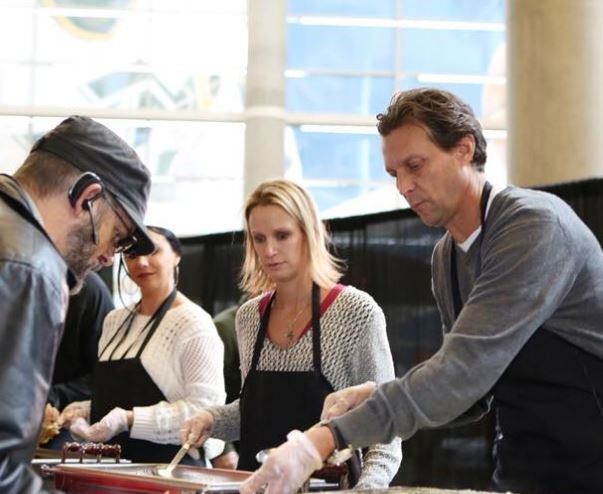 We understand that with three small children, Amy Snyder is not the typical social media-hungry type wife. The wife and mom of three probably keep busy staying on top of her kids and watching her man from home.
Related Story: Taylor Jenkins Wife Chantall Jenkins