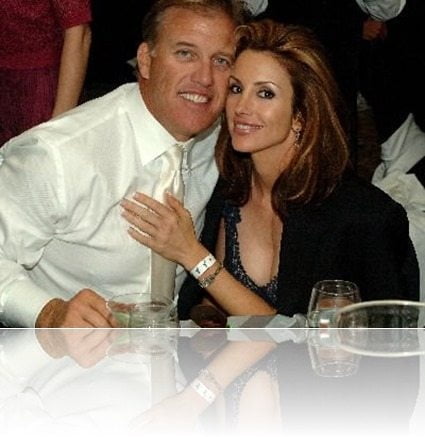 Denver Broncos' general manager John Elway a former NFL player has been married twice, first to his first wife Janet Elway the mother of his four children and then to Paige Green the fab NFL WAG that we are going to talk to you about.
53-year-old john Elway, an economics graduate from Stanford University who  was selected as the first overall pick of the 1983 Major League Baseball Draft by Colts, but Elway has no intention to join the Colts after a long battle between both parties the Colts agreed to trade him to the Denver Broncos where he played until his retirement in 1999.
Elway's next step was as an executive, in 2002 he became CEO and Co-owner of the Colorado Crush, on January 5, 2011 Pat Bowlen appointed Elway executive vice president of football operations of the Denver Broncos.
John met his first wife Janet Buchan, 52,  while they both attended at Stanford and where Janet was part of Stanford's swimming team, they got married in 1984, during their 18th years as a married couple they had 4 children Jessica, 28, a Stanford graduate, Jordan, 26, who graduated from Regis University, Jack 24, who went to LSU and Juliana "Juju" , 24, who lives in Scottsdale, Arizona.
John and Janet separated in 2002 and divorced the following year. Janet is now married to Summit Brokerage Services' president of Centennial-based Safe Money and a branch manager Kevin Kretzmar, 50.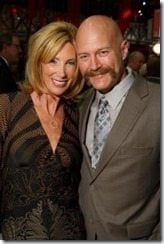 And John fell madly in love with a former Raiderette!!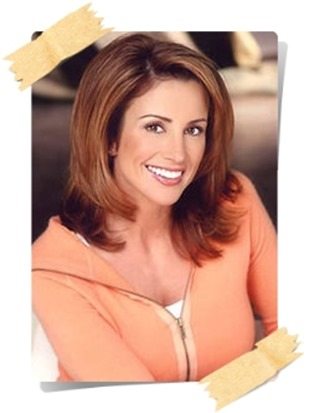 Paige Green, 48,  The Bleacher Report reported Paige Elway was once an actress, who starred in movies like Gory, Gory Hallelujah, Ray of Darkness among others, but these are two different people, yes, both of them are named Paige Green,
but their stories are quite different, see the Paige Green who is an actress is 38, the daughter of Joshua Green, 77, and Pam Green 67 and now wife of  Republican ex-congresswoman Jennifer Dun's son Reagan Dunn. Check her here
See, this is definitely not John Elway's wifey Paige.
Here is pretty Paige as a Raiders Cheerleader.
Paige met her husband in 2005 at Marcus Allen's golf tournament in Los Angeles, she moved to Denver to be close to him a year later.
John proposed in September, 2008 in Venice, Italy and got married on August 29, 2009 in Coeur d'Alene, Idaho.