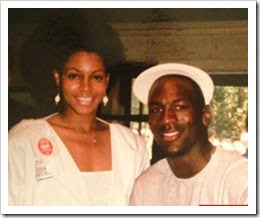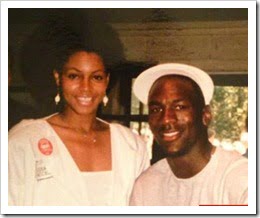 Michael Jordan may have fathered a love child back in 1995, when he was still married to Juanita Vanoy, a woman named
Pamela Evette Smithclaims. She filed a paternity suit against Jordan on Feb. 6, in Atlanta, Georgia, alleging her son Grant Pierce Jay Jordan "Taj" Reynolds is the NBA star's son.
Pamela Evette Smith gave birth in June 1996. She wants a DNA test to prove her 16-year-old son's father is Michael Jordan. She wants full custody and child support, she also wants Jordan to pay the kid's medical expenses. Besides, she wants to make sure "Jordan" is her son's legal last name.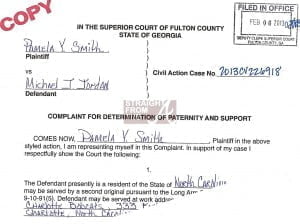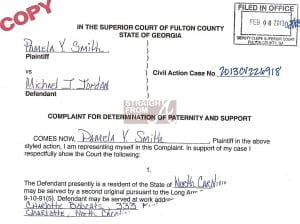 "Taj" posted a video on YouTube in December of 2012 saying that Michael is his dad and he wants to spend more time with him.
Taj is a teen athlete and music artist. Music and sports have been his passion since age 3. He produces, writes, and performs his music. Currently he is one of the top 10 goalies in the State of Georgia. He is looking for support from his father Michael Jordan. Taj also comes from family of stars: great individuals like David Ruffin, Otis Redding, and Devyne stephens are all in his family tree.
50-year-old Michael Jordan is getting married on April with girlfriend Yvette Prieto. This will be Michael's second marriage. He has three kids with Juanita: Jeffrey Michael, 24, Marcus James, 22, and Jasmine, 20.
Pamela Evette Smith Biography.
Pamela Evette Smith a quite known Loveologist, book author once a professional model, former NFL cheerleader, Heavyweight Boxing Ring-Girl who was once named one of Jet Magazine's Beauties of the Week is the Founder/CEO of Pierce Plaza Enterprise; named Successful Real State Entrepreneur by Money Magazine.
As a certified Loveologist gives advice and tip to hundred of women and men in an effort to improve their relationship. She has written two book and has been featured in several magazines.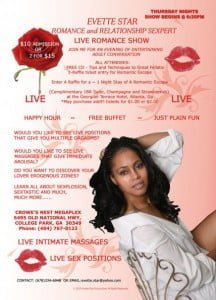 Pamela Evette graduated from Northside High School in Atlanta, Georgia and went to college at the Clark Atlanta University

Look at Taj's Fan Page on Facebook here. Find him on Instagram here. And on Tumblr here.