Patricia Lipoma Kraft
Meet Mrs. Patricia Lipoma Kraft, she is the wife of Jonathan Kraft, Robert Kraft's son who serves as president of the New England Patriots. Jonathan a businessman owner of New England Revolution is also president of the Kraft Group. He is one of four sons born to Mr. Robert Kraft and his late wife Myra.
Patricia's husband was born on March 4, 1964, in Brookline, Massachusetts. He attended Belmont Hill School for high school and Williams College from where he graduated in 1986 with a bachelor's degree in history.
In addition to his B.D, he holds an MBA from Harvard Busines School. Prior to joining the Patriots, Mr. Kraft worked as a consultant at Bain & Company; joined his father in the NFL in 1994 as vice-president for the team, named vice-chairman in 2000 and eventually became president in 2000.
As previously noted, Jonathan Kraft's wife is Patricia Lipoma Kraft.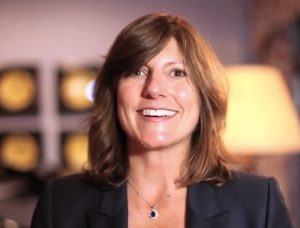 Patti Kraft was born on October 28, 1965. The Harvard-educated attorney who also graduated in 1987 from Weiss College, married Jonathan Kraft on June 17, 1995, at her in-laws home in Chesnut Hill.
Nowadays they reside in Massachusetts with their three children, daughter Alison and two sons, including Harry Kraft born on Nov. 23, 1996, and quarterback at Dartmouth College; his sister Alison, on the other hand, is studying communications and media at the University of Michigan.