Patti Arcidiacono
Patti Arcidiacono is the wonderful, beautiful and loving mother of basketball player Ryan Arcidiacono, the point and shooting guard currently playing for the Villanova Wildcats, Ryan previously played at Neshaminy High School in Philadelphia, but let's find more about Mrs. Arcidiacono.
Patti Arcidiacono's son was born Ryan Curran Arcidiacono on March 26, 1994, in Langhorne, Pennsylvania; he was just a seventh grader when he hit eigth-three pointers at a game and scored 50 points at another. Ryan attended Neshaminy High School where he left a record as the leading scorer with 1,498 points, 449 rebounds, 378 assists, 178 steals, and 160 three-pointers.
His freshman year at Villanova he averaged 11.9 points, 3.5 assists and 2.1 rebounds per game.sophomore year he averages of 9.9 points, 3.5 assists and 2.4 rebounds per contest. Arcidiacono started 33 games and played an average of 31.1 minutes per game, leading the team his sophomore year. As a junior in Villanova, Arcidiacono averaged 12.9 points and 3.6 assists and made 45.5 percent of his attempts from the floor and 44.4 percent from the three point arc, he was was named to the Second Team All-District V by the National Association of Basketball Coaches., named to the All-Big 5 First Team and selected to the preseason second team All-Big East.
He continued to make outstanding things his senior year and his family couldn't be more proud of him, certainly a mother is proud of all of her children, no matter what; but let tell you a think or two about Patti Arcidiacono.
56-year-old Patricia Curran Arcidiacono, Patti was born on February 29, 1960 . She attended King's College London, U. Of London and Villanova University where she met her husband Joe Arcidiacono who was a football player who got in Villanova after receiving a scholarship after graduating from Father Judge High School.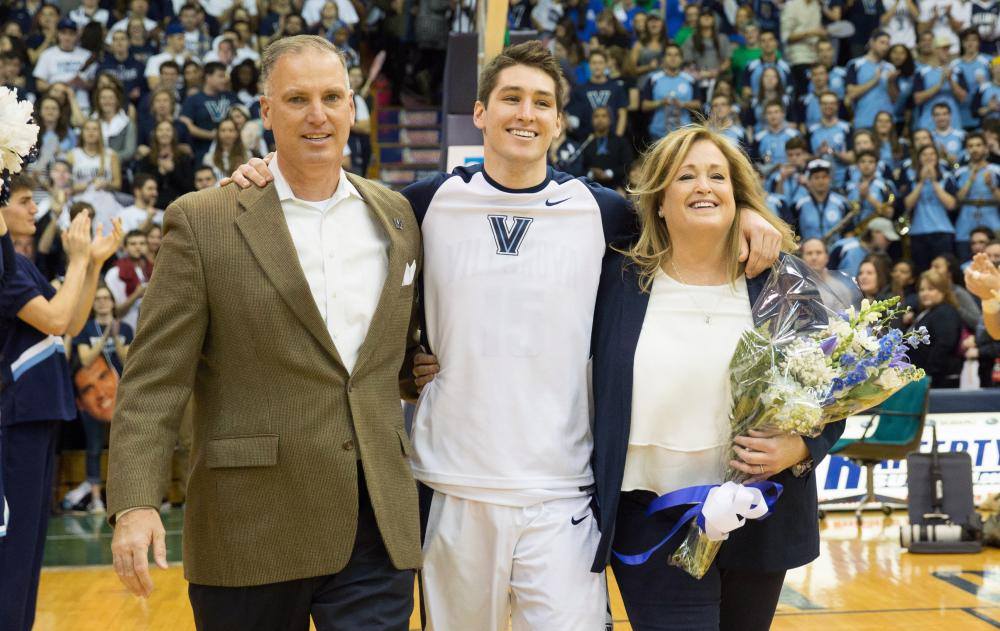 Joe Arcidiacono played as a linebacker and then in the offensive tackle position, he was also captain of the team his senior year at Villanova, he hoped to played basketball at one point he was good but not a star. Patti and Joe Arcidiacono married and raised six incredible children together Sabrina, Nicole, Michael, Ryan and the twins Courtney and Christopher.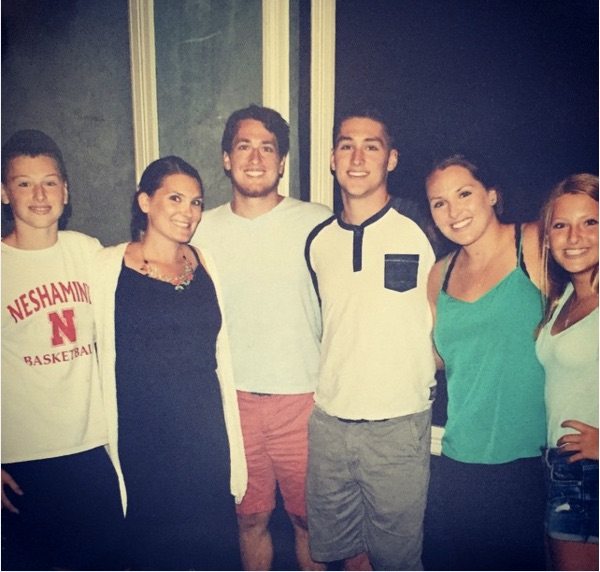 Sabrina and Nicole attended Penn State. Awarded with a scholarship for her two final years at Penn State, Nicole Arcidiacono a basketball player was the captain of the Natty Lions team her senior year, today she works in New York for Nike!