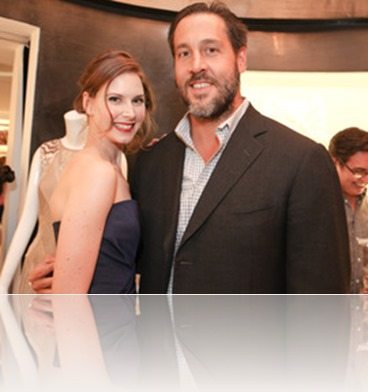 Meet Paul Dans, he is the handsome husband of the amazing ballerina Mary Helen Bowers, who recently posted a series of beautiful pregnant photos dancing ballet. want to know more about this lucky man?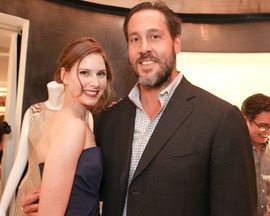 Paul Dans' pretty wife I way more than a ballerina, the Columbia University graduate, dancer, book author ad fitness trainer, was responsible for the training actress Natalie Portman underwent for the film The Black Swan, she also has some interesting A-list clients like Liv Tyler, Zoey Deschandel, Helena Christensen, Kirsten Dunst, all of them follow the advices Mrs. Bowers' ballet fitness dvd's collection Ballet Beautiful. she also tells her clients how to get the body they always dream of on her book "Ballet Beautiful: Transform Your Body and Gain the Strength, Grace, and Focus of a Ballet Dancer"  published on June 12, 2012.
32-year-old Mary Helen Bowers as you all know is expecting her first child, with her husband attorney Paul Dans.
44-year-old Paul Edou Dans holds a bachelor of science and economics from the Massachusetts Institute of Technology, as well as a Master of science  and Real estate Development. In 1996 Paul Dans received his certificate en Droit from the Universite of Virginia School of Law, and his J.D a year later.
In 2009 Mr. Dans worked as an Of Counsel at Rivero Mestre & Castro, after leaving in December, 2011, became an attorney at his own Law Office Paul E. Dans.