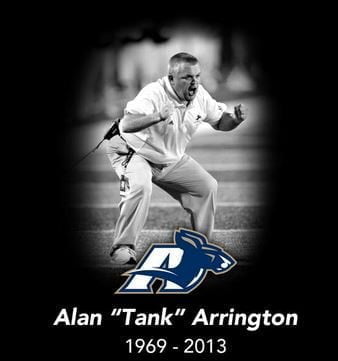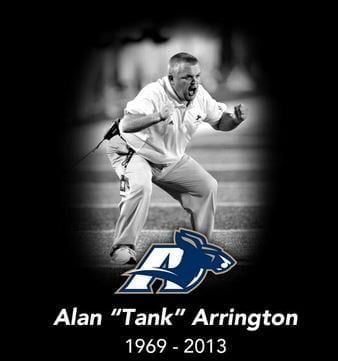 Our hearts go out to Gail Arrington, who lost her husband in a car accident this week. He was visiting in his home state of Mississippi with family for the holidays.
Pamela Gail Perkins studied at the University of Mississippi, and had worked at Dynamic Staffing Inc and Baptist Memorial Health Care Corporation. She is thirty three years old.
It was sad news Monday when Akron's athletics department learned that assistant head football coach Alan Arrington died earlier in the day from an automobile accident while visiting in his home state of Mississippi. He was fourty four years old.
The two-vehicle wreck happened on Highway 6 near Batesville. A native of Oxford, Arrington was in Mississippi for the Christmas break. His wife, Gail, is from Batesville. According to the Mississippi Department of Public Safety, Arrington's vehicle was struck by another vehicle and he was ejected. Three passengers with Arrington were not injured.
We send our prayers to Gail and all of Alan's family and friends. He will be missed by all.