Paul Richardson
Paul Richardson, the wide receiver for the Washington Redskins, who also played for the Seattle Seahawks was born April 13, 1992 in Los Angeles, California.
Before making it to the NFL, Paul was a standout athlete at Junipero Serra High School and Los Alamitos High School. He then was a First-Team All-Pac-12 selection at the University of Colorado Boulder.
The Seahawks made Richardson their first pick in the 2014 draft because they saw so much potential in his ability and speed. He ran a 4.40-second 40-yard dash at the NFL Scouting Combine in 2014
After showing promise late in the 2014 season as a rookie, the second-round pick out of Colorado tore his ACL in Seattle's playoff victory over the Carolina Panthers, an injury that didn't just keep him from finishing his rookie season by playing in the Super Bowl, but that also carried over to 2015 season.
Richardson opened the 2015 season on the Physically Unable to Perform list, then after working his way back for Seattle's Week 10 game against Arizona, Richardson injured his hamstring while hauling in his lone reception of the season. When that injury didn't respond as quickly as hoped, Richardson was placed on injured reserve, ending a season that barely got going.
In 2016 he was determined to be a factor, and though he managed, he again had a hidden regular season.
Now, after two years, he is seeing the light. Richardson had three mind-boggling catches for 48 yards and the first touchdown, which got the Seahawks going in a 26-6 victory over Detroit in the wild-card round of the NFC playoffs.
Will 2017 be his big year?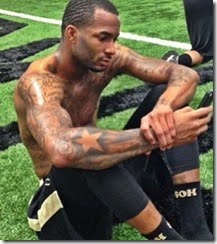 What has changed, are Richardson's stars finally aligning in his favor? What about his love life, is he dating anybody at the moment, is he perhaps a married dude? Does he have any children?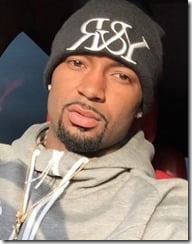 For the time being we can't tell you if there's someone special in his life, but Richardson is a fine man, we're sure sooner than later we'll be hearing more of him.
What we can confirm is that he does have a few people on his side, his family.
He's posted to social media a couple of pictures of his lovely mother wearing his t-shirt in support.
His father, Paul Sr., played wide receiver at UCLA and played in the National Football League with Philadelphia, Oakland, Green Bay and the New York Jets.
Paul Richardson also has younger twin brothers named Dymund and De-Jon.