Meet Penny Sutton
Penny Sutton is the wife of former NFL player Eric Dickerson. Her husband, a notable sports figure, was a running back in the National Football League for eleven seasons during the 1980s and 1990s.
Eric Demetric Dickerson was born September 2, 1960 in Sealy, Texas. Following high school, Dickerson entered Southern Methodist University (SMU).
Eric Dickerson was selected in the first round of the 1983 NFL Draft and played professionally for the Los Angeles Rams, Indianapolis Colts, Los Angeles Raiders, and Atlanta Falcons of the NFL. During his NFL career, he rushed for over 13,000 yards. He is well remembered for his NFL's single-season rushing record with 2,105 yards, set in 1984.
Dickerson became the seventh back to gain more than 10,000 yards and the fastest ever to do so, reaching the milestone in just 91 games.
During his 11-year career, Dickerson gained 13,259 yards rushing, which was second all-time at the time of his retirement. A six-time Pro Bowl selection, Dickerson was All-Pro in 1983, 1984, 1986, 1987 and 1988. To top it all off, in 1999 he became an inductee to the Pro Football Hall of Fame.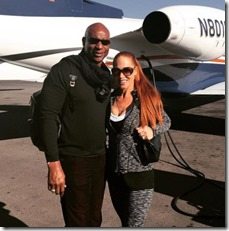 Following his NFL career Dickerson tried broadcasting for one season. In 2007 he worked as a broadcaster for KCBS television in Los Angeles, providing commentary for NFL pregame and postgame shows. He also became an entrepreneur and business owner after opening his sports memorabilia company called Original Mini Jerseys. He and former Los Angeles Rams teammate LeRoy Irvin partnered to open Original Mini Jerseys. The company received their NFL license in 2006 and sells authentic miniature replica jerseys.
Eric Dickerson is also the owner of an internet-based sporting goods company called, E Champs.
Penny Sutton who also goes as Penny Sutton Dickerson, is the mother of the couple's two children. According to info online, Penny Sutton and Eric Dickerson are not married. He calls her his wife and they are the parents of two young children, but never tied the knot. Penny Sutton is the mother of daughter Keri and son, Dallis. Her man is also a father to a grown daughter named Erica. Eric is also a grandfather to Erica's daughter.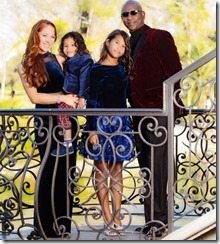 According to her LinkedIn page, Penny Sutton is the owner of Premier Events by P&D. She is a graduate of Indiana University-Purdue University Indianapolis (IUPUI) and previously worked at Maven Cosmetics as a regional exec.
You can find lovely Penny Sutton on Facebook here.