Desiree Taplin
Meet Mrs. Desiree Taplin; the beautiful and proud mother of college football player Rashaad Penny. Her boy is the 5'11" running back who played for the San Diego State Aztecs.
Rashaad born  Rashaad Armein Penny on February 2, 1996, in Norwalk, California, graduated in  2014, from Norwalk High School.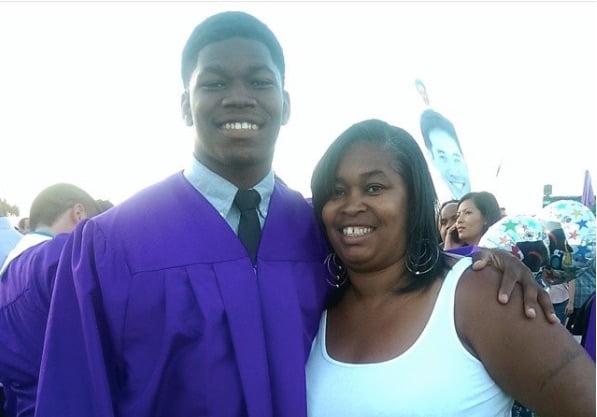 Here are some interesting facts about Desiree.
The first fact is that Desiree Philomena Taplin was born on July 14, 1971.
Secondly, you should know that her husband Mr. Robert Lee Penny Jr, was also born in 1971.
Mrs. Taplin Penny attended Cerritos High School.
In addition to Rashaad, Desiree has two other children, Elijhaa, 24, and Brionne, 21.
Elijhaa a former college football player at Idaho, is nowadays a running back for the Arizona Cardinals. He and his girlfriend Veronica Palmer have a baby daughter now.