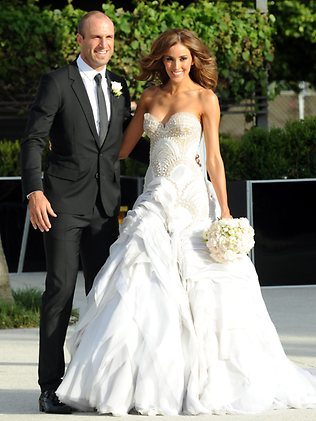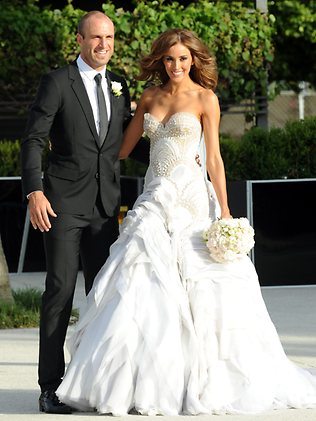 It seems like Rebecca Twigley Judd has lived a dream life. She was a model and student when she met Chris Judd, Australian football player (Australian football=wild mix of American football, rugby and even a little soccer). They married in 2010 on New Year's Eve at The Carousel in Albert Park. It was an elegant family affair. Nine months later their beautiful son was born, and just a few months ago she announced that they were expecting another addition to the family.
Rebecca was born on January 25, 1983. She and Chris met in Perth in 2002 when Chris was playing on the west coast. In 2007 she announced that she would be moving to Melbourne with her boyfriend Chris. There, she finished her studies in speech and language pathology at La Trobe University in 2008. She has worked as a speech pathologist at Alfred Hospital in Melbourne.
On New Year's Eve of 2010 she and Chris married in a memorable ceremony that was picture perfect. A month later, they announced that she was pregnant and that their child would be born in early August. On July 26, baby Oscar Dylan was born.
In that same year, Rebecca start work on Nine Network and is currently presenting weather there. Speaking of which, it appears she had a "slight" problem when her autocue went on the fritz during a live broadcast. "Sorry, we are having some technical difficulties here, I might throw back to you Pete, is that OK?" she said halfway through her report.
We will cut her a lot of slack, as she's so pretty and she's also pregnant. That really is a nightmare for any news presenter, no matter who!
you can follow Rebecca on twitter here