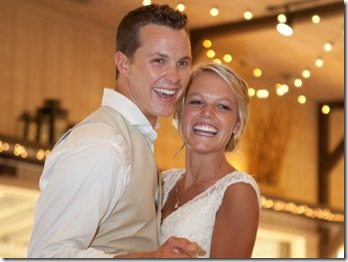 Meet lovely Ashton Clapp, or as of a few months ago Ms. Bayne! The lovely gal is married to NASCAR driver Trevor Bayne. Her hubby has competed fiercely and at the young age of 22, is hard to imagine a young driver with more championships. To add to his list of accomplishments, we all know him for his record breaking youngest, Daytona 500 Champion in 2011.
Ashton's hubby won the 2011 Daytona 500, and is the youngest driver to win the race at the age of 20 years and 1 day! Her natural talented hubby has been wheeling anything he gets his hand on since the age of five.
Earlier this week, we learned, sadly, the couple is going through some adjustments. Trevor revealed that he has multiple sclerosis. It was also reported shortly after winning the Daytona 500, Bayne began suffering numerous health problems, including numbness in his arm and nausea, that he initially attributed to Lyme disease. But Bayne repeatedly visited the Mayo Clinic for diagnoses, and has received his answer. He learned of the MS diagnosis in June, and revealed it publicly on Tuesday.
Ashton's man, also said he will continue racing. Trevor Bayne Diagnosed with MS. said
'My goals are the same as they've been since I started racing. I want to compete at the highest level and I want to win races and championships."
No doubt Trevor will need the support of his lovely wife more than ever. Her hubby proposed In December 2012 or at least that's when they announced the young couple were getting married. Trevor twitted the picture below, captioned "Well ladies and gentleman, she said yes!!! #futuremrsbayne"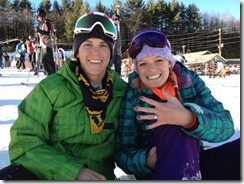 The couple were married earlier this year, on June 4, 2013 in Asheville, North Carolina. Clapp looked absolutely spectacular in her dress and wearing one of Trevor's favorite features, her smile! Six weeks later, the newlyweds received the news that Bayne, 22, was diagnosed with multiple sclerosis.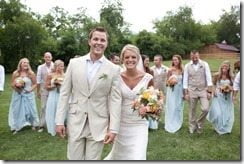 Asthon who says on Instagram
"Where grace is found is where you are. And where you are, Lord, I am free" Has seen her hubby through it all. He said about the support of his wife of five months
"She's been completely supportive and awesome," "She's been by my side all the way through this. That is what is so great about being married to somebody who is the same as you are in their faith and through everything. Man, she's been unbelievable.

"Sometimes she's as competitive, if not more than I am, about racing stuff, and she's the same about this. We want to go after it and, obviously, trust in the Lord and his plan for me."
That is how you know, she is a special one. We wish the very best to the couple!
You don't want to miss Clapp's hubby on this weekend's season finale at Homestead.
Find the beautiful blonde on Instagram here.