Sherron Caldwell
Sherron Caldwell is the wife of former NFL player and current inmate Reche Caldwell. Her troubled ex-player husband, is currently serving a 27-month sentence at a federal prison camp in Montgomery, Ala.
Sherron's man was born Donald Reche Caldwell, Jr. on March 28, 1979. The son of Deborah and Donald Caldwell. His grandfather, Arthur L. Tolbert Sr. passed away on Monday, Nov. 9, 2015.
Sherron is not the only NFL player in the family, his brother Andre Caldwell is a former Florida Gators wide receiver and current NFL wide receiver and kick returner for the Detroit Lions. His younger brother just won a Super Bowl ring back in February with the Broncos.
The Tampa, Florida native caught 152 passes for 1,851 yards and 11 touchdowns during his time in the NFL. Caldwell bounced around the NFL afterbeing drafted in 2002 by the Chargers. Had stops with the Patriots, Redskins and then the Rams in 2008, a season in which he did not play due to chronic knee injuries that ended his career.
The former receiver was known as 'Ricochet' by San Diego Chargers fans for routinely dropping passes during his four seasons with the team.
Sherron's man has had many run-ins with the law and has been described as perhaps the worst criminal ever after getting caught multiple times. In 2011 he was arrested for driving with a suspended license and possession of , according to Bay News 9.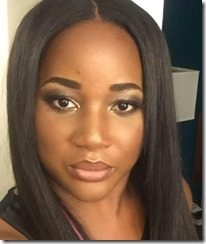 We all remember how in early 2014, an undercover sting exposed him as one of three people running an illegal gambling ring in the city, according to the Tampa Bay Times. But things got really ugly when Sherron's, then 35-year-old hubby and former New England Patriot was pulled over just north of the Busch Gardens Amusement Park in Tampa, Florida, when police busted him with well over $170,000 worth of the party drug also known as MDMA.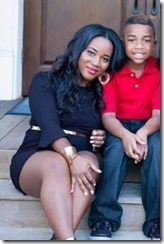 On May 14, 2014, Caldwell was arrested for drug possession and intent to distribute. On January 30, 2015, he was sentenced to 27 months in federal prison and 3 years probation for possession of the drug "Molly" with intent to distribute.
In addition, he pleaded guilty to drug charges involving and ecstasy, along with charges involving gambling.
Sherron's hubby who is still in jail, will be eligible for transfer to a work-release facility later this month. It appears this time in jail has made him realize his many mistakes off the field as he tells his story in an ESPN interview.
36-year-old Sherron L. Caldwell is also the mother of the couple's only son. Sherron Caldwell and her son live in Tampa. Florida.
You can find Sherron Caldwell on Facebook here.