Todd Coppinger
Check out, Todd Coppinger! This Mixed Martial Arts fighter known as The Savage is the husband of fellow MMA fighter Felicia Spencer. Felicia born and raised in Montreal, Quebec started taking tae kwon do thanks to her brothers at the age of four.
She took Brazilian jiu-jitsu at the age of 12 and kickboxing at 17. Her career took off in 2012 at the Todd Coppinger tournament, before joining Invicta in 2015.
Felicia signed with the UFC in March 2019, made her debut at UFC Fight Night: dos Anjos vs. Lee, where she defeated Pam Sorenson, by submission in the second round.
So far, Felicia ASpencer has done pretty well at the UFC, her only loss came at UFC 240 against Cris Cyborg.
Felicia Spencer married her stud Todd Coppinger in December 2019. Todd apparently has a beautiful daughter named Addie, from a previous relationship.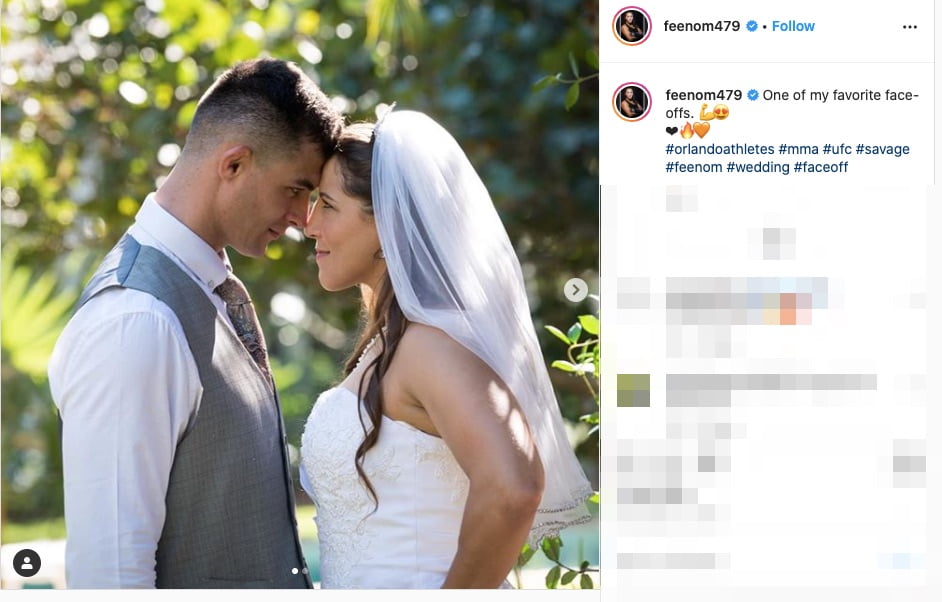 It looks like Felicia and Todd started dating in 2014.
6'0″ Todd Coppinger was born on April 11, 1992, in Florida. He competes in the welterweight division.
Todd was 21 when he was arrested and charged with theft and arson in July 2013. According to Lincoln police, Todd was involved with the fire that started a month before his arrest at McEntire Roofing, 1909 North Kickapoo Street.
So back to Coppinger's MMA career, he defeated Larry Folsom by KO at Combat Night – Combat Night Pro 17: Live MMA From Tally on February 15, 2020.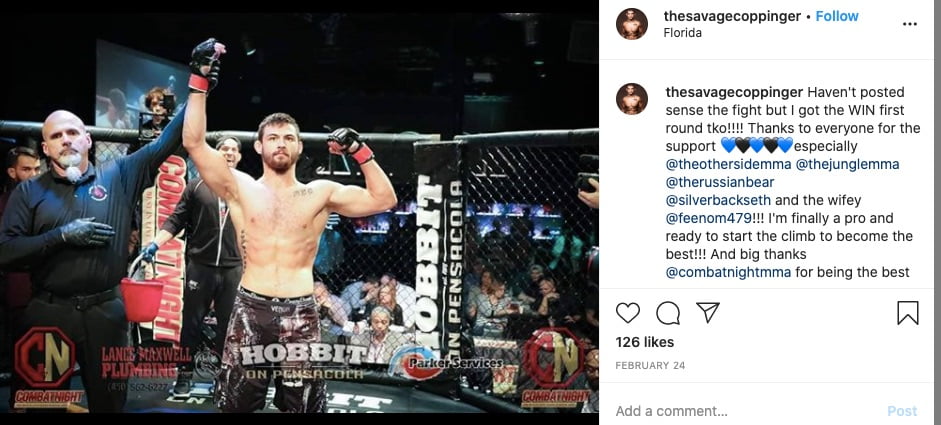 Prior to that, he had three wins, defeated Ryan Saville at XFN 16- XTreme Fighting in July 2017, defeated Brinson Ellery at Breakthrough MMA 21 in August 2017 and Reshay Moss at ACL 5- Amerocanm CVombat League 5 by KO on September 23, 2017.
Todd is 100% his wife's fan, probably training partner, best friend, and her soul mate. Felicia and her beautiful family that includes her handsome dog Fluffy Cuddle King Coppinger, reside in Orlando, Florida.
YOU can find her Instagram here and her stud Tod Coppinger is here.