Jayne Caldwell
Have you met Jayne Caldwell? This pretty gal is the girlfriend of NBA player Reggie Jackson; her beau is the Italian  6'3″ shooting guard for the Los Angeles Clippers. He previously played for the Detroit Pistons and the Oklahoma City Thunder.
Prior to the NBA, Jackson played college basketball at Boston College and in highschool at General William J. Palmer High in Colorado Springs.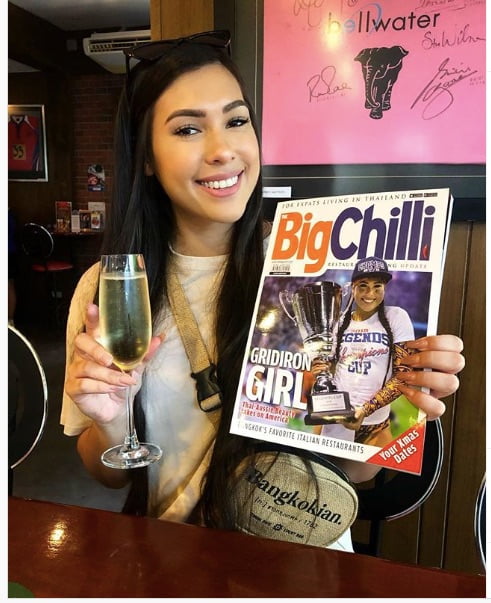 5'11" Ms. Caldwell a former quarterback for the Chicago Bliss was born in Bangkok Salinee Jaynee Caldwell; she was three when her dad, Mr. Shane Caldwell relocated his family to Australia.
In addition to football, Jayne excelled in long jump, volleyball and badminton. She graduated in 2016, with a Bachelor's Degree in Business Management, Marketing and Related Support Services from the University of the Sunshine Coast, before that she attended Brisbane State High School.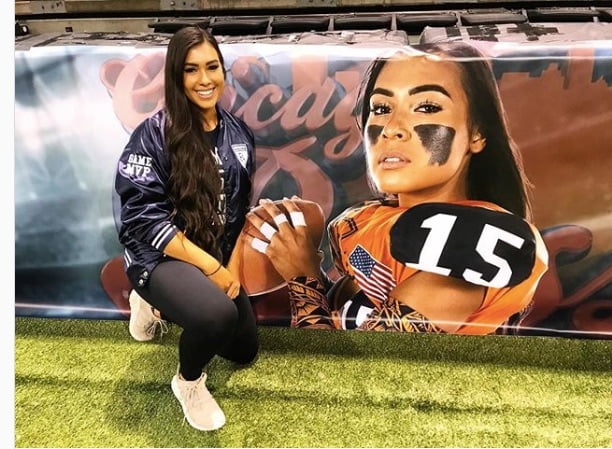 She started her football career in the Australia, playing for the Queensland Brigade; later joined the Atlanta Steam and Los Angeles Temptations, before moving to Chicago. Jayne and Reggie met in 2016, at a sporting facility, while she played in L.A
After Jayne put down her cleats, she co-founded Athletes for Athletes. Find her on Instagram here.