Regina Glenn Speights
Regina Glenn Speights is the loving, caring and amazing mother of basketball player Marreese Speights, the NBA player currently playing for the Golden State Warriors.
Regina Glenn-Speights' famous son was born August 4, 1987 in St. Petersburg, Florida where he attended at St. Petersburg Admiral Farragut Academy, Hargrave Military Academy and Gibbs high School his senior year; Marreese then enrolled at the University of Florida where he joined the Florida Gators basketball team, he skipped college during his sophomore year when he declared himself eligible for the NBA Draft.
Speights was drafted by the Philadelphia 76ers with the 16th overall pick in the first round of the 2008 NBA Draft, he played with Philadelphia until 2012 when he was traded to the Memphis Grizzlies who then traded him to the Cleveland Cavaliers in 2013, by July 12, 2013, Marreese Speights signed a deal with the Golden State Warriors where he continued to shine and lift his team to a whole new level.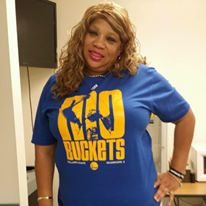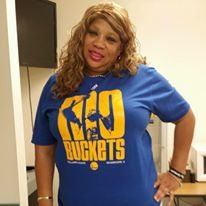 Marreese is apparently not married and could be single. The only woman in his life seems to be his lovely momma Regina Glenn-Speights, 53, born and raised in St. Petersburg, Florida. Mrs. Regina Speights attended at Boca Ciega High School before she attended at Texas Woman's University and the University of Houston-Clear Lake. Regina is currently a teacher associate at Pinellas County School, she previously worked at Azalea Elementary School, Endometriosis Association, Houston Community College, Galveston County Health District, Mickey Leland Environment and the Texas Commission on Environmental Quality.
Regina and her husband Wilbur Speights are also the proud parents of their other children Willena and Wilburn Jr.
When Wilbur Speights found himself in and out of prison it was Regina who became the sole provider and caregiver of her three children, she did an amazing job, and thankfully she is no longer alone. Wilbur who started dating Regina while they were in high school has been at home for some time.