Ashlee Parkinson
Ashlee Parkinson is the lovely NBA wag currently dating NBA player Brandon Rush, who is a shooting guard for the Golden State Warriors. Rush previously played with the Utah Jazz, the Indiana Pacers and the Portland Trail Blazers who drafted him in 2008.
Ashlee Parkinson's NBA stud was born Brandon Leray ush on July 7, 1985 in Kansas City, Missouri where he attended at Westport high School and Mt. Zion Christian Academy in North Carolina. 6'6″ Rush attended at the University of Kansas, he didn't graduate but rather opted to declare himself eligible to the NBA Draft where he was selected by the Portland Trail Blazers with the 13th overall pick in the first round of the 2008 NBA Draft, he never played with Portland who traded him along Josh McRoberts and Jarrett Jack to the Pacers, Indiana traded him to the warriors in December, 2011.
Brandon played for the Warriors for two season and then he was traded to the Jazz along 8 more players that included 7 draft picks in exchange for Kevin Murphy and Andre Iguodala. Rush returned to the Golden State Warriors for a second sting on July 22, 2014.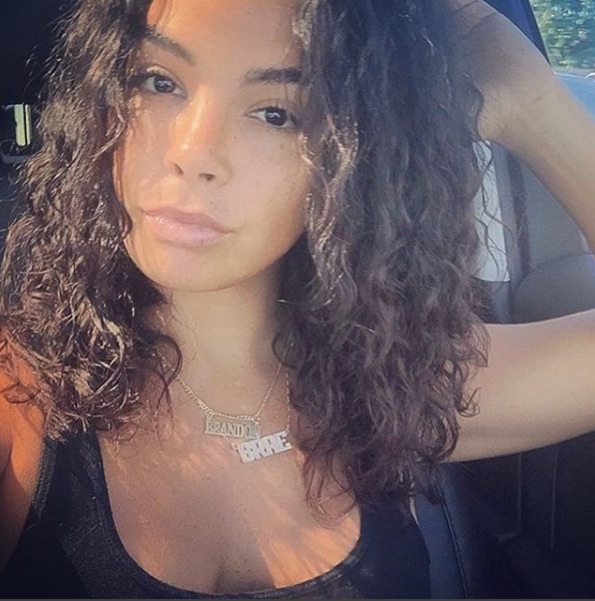 Brandon Rush has been dating the mother of his children Ashlee Parkinson for a long time, they are currently engaged and counting the days to say "I Do" on August 13, 2016. Save The Date!!
Lovely Ashlee Lynn Parkinson, 33, born in Indianapolis, Indiana. Ashlee graduated from Ben Davis High School and Indiana University. She and Brandon are the proud parents of two adorable sons Braelyn, 4, and Brandon, 1.