Richa Jackson
Richa Jackson is the proud NBA wag married to shooting guard, Rodney Hood, the 6'8″ shooting guard for the Portland Trail Blazers, who previously played for the Cleveland Cavaliers.
The Utah Jazz selected him in 2014 and earlier this year, he was traded to the Cleveland Cavaliers. Prior to the NBA, Hood played college basketball at Mississippi State University and Duke University. Named into the o the SEC All-Freshman Team in 2012, while attending Mississippi State. After he transferred to Duke, became Second-Team All-ACC.
He previously attended Meridian High School in his hometown of Meridian, Mississippi, leading his team to the Class 6A championship as a senior. Born October 20, 1992, to Ricky and Vicky Hood, he is already a married man and father of one.
Meet Richa!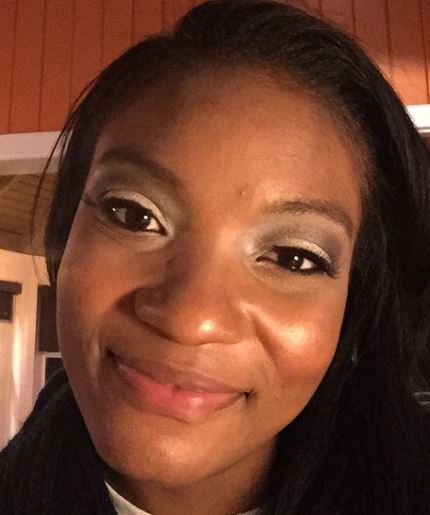 Rodney met future wife, Richa Jackson while attending Duke University. Richa wasn't your average student, like Hood himself, she was a student-athlete and his female counterpart –she was a guard/forward for the female basketball team.
Richa Shantel Jackson was born January 17, 1992; the Oklahoma native is one of four children born to Richard Jackson and Sonja Searcy.  Has one brother, Richard, and two sisters Shaletha and Raven.
Her dad, taught her how to play basketball; in addition to basketball, Mrs. Jackson practiced karate and earned a belt growing up.
Richa Jackson attended Midwest City high school –where she was an Oklahoma Gatorade Player of the Year in 2010; as well as a McDonald's and WBCA All-America honoree. At Duke, she helped the team to two ACC Tournament Championships; three ACC regular-season titles and three trips to the NCAA Elite Eight over her four years.
She majored in theater studies along with a minor in sociology and a certificate in policy journalism and media. She and Rodney tied the knot on July 29, 2016.
Richa who now goes by Richa Hood welcomed the couple's first child, Rodney Hood Jr. on January 3, 2016. On April 18, 2018, the couple welcomed twins, Riley, and Rich Hood.
Check her out on Instagram here.