Meet the lovely Maria Laborde, she is the girlfriend of MLB player Ronald Acuña Jr., the Venezuelan outfielder currently signed by the Atlanta Braves. Acuna is a multi-time MLB Award winner and member of the 30-30 Club since 2019.
Ronald Acuña MLB Career
Ronald Acuña signed with the Atlanta Braves as an unrestricted free agent in July 2014.
The Braves assigned Ronald Acuña to the Gulf Coast Braves during the 2015 season.
Also in 2015, Acuna has promoted to the Danville Bears.
He spent the 2016 season playing with the Rome Bears and the Gulf Coast Braves.
In 2017, joined the Melbourne Aces of the Australian Baseball League.
He later played with the Florida Fire Frogs and then was promoted to the Mississippi Braves and also played with the Gwinnett Braves.
Named into the All-Star Futures Game in July 2017.
He joined the Peoria Javelinas of the Arizona Fall League in October 2017.
He was called up by the Braves on April 25, 2018, making his debut that same day against the Cincinnati Reds.
Acuna hit his first MLB home run off against Cincinnati on April 26, 2018.
Ronald suffered a back contusion, a bruise in his left knee, and a mild ACL sprain a bruise on May 28, 2018.
He hit a home run to lead off both games of a doubleheader on August 13, 2018.
Re-signed a contract extension with the Atlanta Braves in April 2019.
In June 2019, participated in the  2019 Major League Baseball All-Star and Home Run Derby.
He suffered a complete tear in his right anterior cruciate ligament, on July 10, 2021.
He was invited to start the 2021 All-Star Game; however, he was unable to do so due to his injury.
Ronald Acuña MLB Awards
Named AFL Most Valuable Player in November 2017.
2018 NL Rookie Of the Year.
In September 2018, won the  Major League Baseball Rookie of the Month Award.
On October 7, 2018, at the age of 20, Acuna became the youngest player to hit a postseason grand slam
He joined the 30-30 Club on August 9, 2019, after he hit his 30th home run against the New York Mets.
Joined the 40-30 Club on September 19, 2019.
He won his first Silver Slugger Award in November 2019.
Won his second Silver Slugger Award in November 2020.
He was named National League Player of the Month in May 2021
Ronald Acuña Net Worth
As of July 2021, Ronald Acuna's net worth has been estimated at $$12 million. He became the youngest baseball player to sign a contract worth over $100 million in April 2019.
In 2014, received a $100,00 signing bonus with the Braves
In April 2018, resigned with Atlanta earning $545,000 that year.
Ronald Acuña Contract & Salary
On April 2, 2019, Ronald Acuna Jr. signed an eight-year, $100 million contract extension with the Atlanta Braves, which also included team options for the 2027 and 2028 seasons, $100,000,000, and an annual salary of $15 million.
Ronald Acuña Girlfriend
Ronald Acuna Jr.'s current girlfriend is Maria Laborde. A couple of years ago, Acuna was romantically linked to Venezuelan Instagram model Eva Luccia.
Maria Laborde
Not only the lovely Maria Laborde is Ronald Acuna's girlfriend but she is also the mother of his adorable son, Ronald Daniel Acuña Laborde born in September 2020. In January was reported, Ronald announced he was single again, but judging from Maria's recent photo he and Laborde are back together.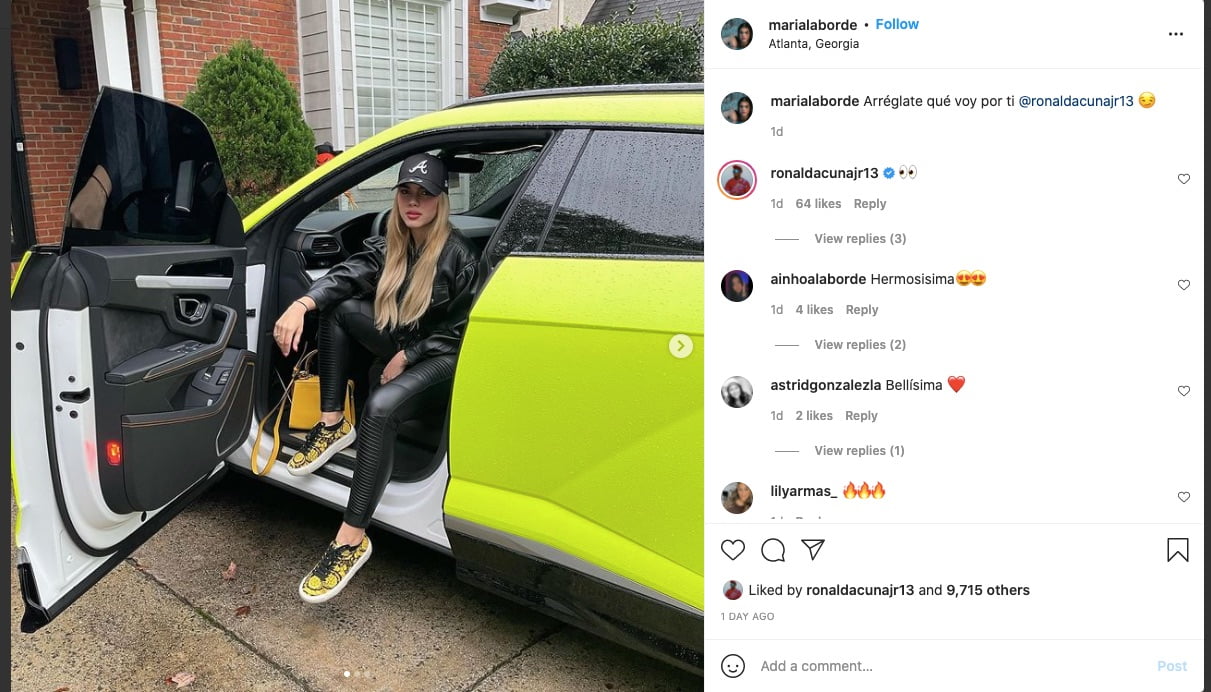 Maria Laborde born in Valencia in Carabobo, Venezuela has one brother named Emilia and two sisters, Tiktok star Nerea and Ainhoa.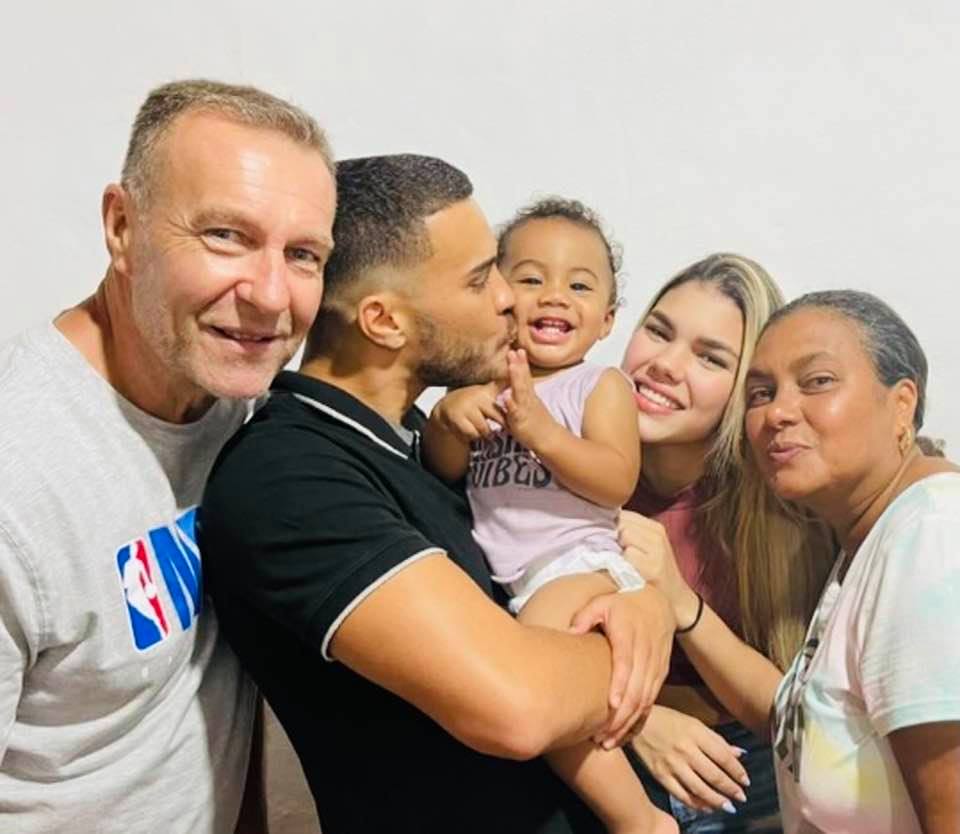 Her momma Astrid Gonzalez de Laborde studied business administration at the Universidad de Carabobo in Venezuela, her dad is Michel Laborde. Maria Laborde was crowned Miss Teen Carabobo in 2015.