Lucia Odom
Lucia Odom is the loving and supportive wife of college basketball coach, Ryan Odom –her hubby is the current head coach of the UMBC Retrievers men's basketball team.
Lucia's basketball coach husband has put his team on the map following a surprise victory in the NCAA Tournament. The North Carolina native has it in his blood, he is the son of former head coach, Dave Odom. Ryan was born July 11, 1974; he was a ballboy for UVA when he was a kid.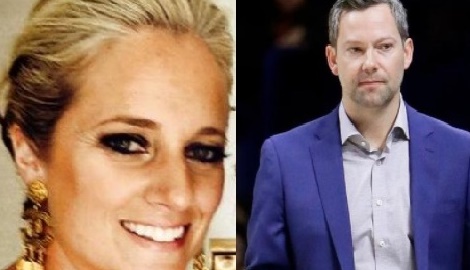 Odom graduated from Hampden-Sydney in 1996 where he was a four-year starter on the men's basketball team.
He began his career as a graduate assistant at South Florida and was an assistant coach at Furman, UNC Asheville, and American before spending seven years at Virginia Tech. He then joined the Charlotte coaching staff in 2010, working as an assistant for five years, before being named interim head coach on January 6, 2015.  Odom was named the ninth men's basketball coach in UMBC history in April 2016 and led the Retrievers to the program's first winning since 2007-08 that season.
Last year, he was the recipient of the 2017 Joe B. Hall Award. Throughout his journey, wife Lucia Odom has been right by his side.
Mrs. Odom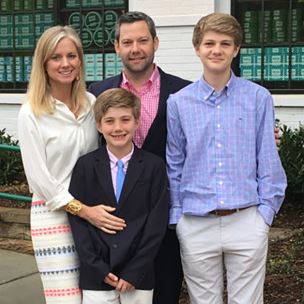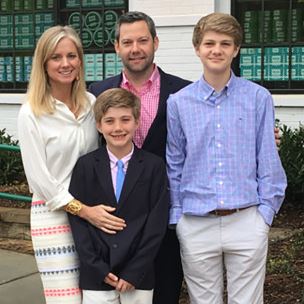 Lucia is a loyal supporter of her husband's career since day one. In addition, she is the proud mother of the couple's two sons, 10-year-old Owen and 15-year-old Connor. The couple's oldest son Connor was diagnosed with OCD. The family has been very open about their son's disease.
The wife and mom of two is a clothing boutique owner, she keeps busy flying the country for trade shows. According to her LinkedIn page, the blonde is the owner of 'Monkee's of the Pines." She attended Appalachian State University from 1992 until 1997.
Prior to becoming Mrs. Odom, she was known as Lucia Anne Depasquale, born August 20, 1974. She is one of four daughters born to Dublin native, Roisin O'Rahilly and Adrian Pasquale, former U.S. Army Veteran, Little River farm owner and a former basketball player at North Carolina State. Her dad was 78, when he died on December 12, 2016, in Southern Pines.
Lucia's sisters are Maria McBrayer, Gina, and Christina.
Catch Lucia Odom on Facebook here.