Molly Thibert
Molly Thibert is the lovely and supportive girlfriend of former NFL Quarterback, Sage Rosenfels. Her beau spent 12-years playing in the NFL.
Molly's man was born Sage Jamen Rosenfels on March 6, 1978. The Iowa native for five different NFL teams from 2001-2012 before making his retirement official in 2013.
Born and raised in Maquoketa, Iowa; Sage was an All-State honors at Maquoketa Community High School and played college football at Iowa State University, before being selected in the 4th round of the 2001 NFL draft by the Washington Redskins.
Rosenfels spent most of his time in the NFL as a backup quarterback, playing for the Dolphins, Washington, Texans, Vikings and Giants. He threw 30 touchdowns to 29 interceptions and went 6-3 starting games for the Texans in 2007 and 2008.
He now co-hosts "Locked on Vikings," a daily podcast about Minnesota's football team. He's also written for several sites since leaving the league.
After all those years in the NFL, Sage could always count with the support of his wife, Maria. The two have been together since they were 19-years-old. On his retirement statement, Sage said about his lovely wife
She played a huge role in helping me fulfill my dream. She was always there after the tough practices and games for support. Maria is the glue that kept the whole thing together… Now that I have been done playing for almost a year, I really understand how much work she did and does. I also realize that I wouldn't have had the career I had without her stability and countless support which allowed me to focus on football as she took care of the rest of our lives. Thank you Maria. I am eternally grateful.
Maria Steffen became the official Maria Rosenfels in 1999, making her his wife of 18-years. During their marriage they have welcomed three children.
While her hubby did his playing, Maria was the one dealing with the children. The family lived in five different cities, which meant the mom of three had to start over with schools, friends, pediatricians, teachers and many other scenarios five times.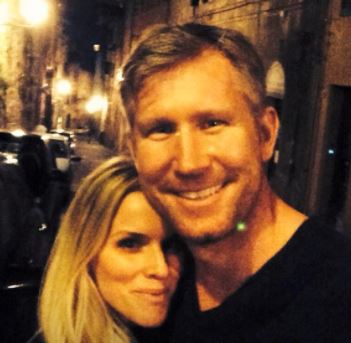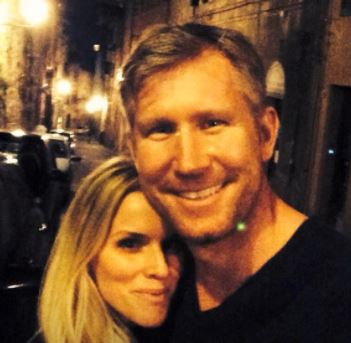 That is probably why she and Sage ultimately decided to call it quits. He is currently in a relationship with Molly Thibert.
If you think being an NFL wife is easy, just ask, Maria Rosenfels.