Samantha Lorin Korb
Samantha Lorin Korb is or used to be the girlfriend of MLB player Jason Kipnis. He is the second baseman for the Cleveland Indians. Prior to the MLB, Kipnis played college baseball at the University of Kentucky and Arizona State University.
Before we can tell you a couple of things about Jason Kipnis' rumored girlfriend, allow us to tell you 5 facts about him.
1- Jason was born on April 3, 1987 in Chicago, Ill.
2- He is the youngest of four children, has two older brothers Blair and Todd and an older sister named Amanda.
3- Graduated from Glenbrook North High School in Northbrook in 2005
4- Studied two years at attended the University of Kentucky, before transferring to Arizona State University.
5- Was drafted in the second round (63rd overall) of the 2009 MLB Draft by the Indians.
Sure, this should be about this girlfriend, but his  beautiful mother Kay is Jason's #1 girl.
Kay Ann Kipnis was born October 24, 1944.
Her husband of three decades Mark was CPA and lawyer who previously worked at PriceWaterhouse and the Chicago law firm of Holleb & Coff.
She and her family went  through a difficult time in 2005, when her husband was accused of participating in a $60 million fraud, directed by Lord Conrad Black, the chairman and a controlling shareholder of Hollinger.
He lost his employment and license, it was until 2011 that the United States Attorney's Office for the Northern District of Illinois dismissed all charges against him.
Samantha Lorin Korb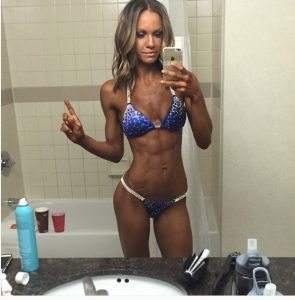 Samantha Korb, from Chicago, Illinois graduated in 2009 with a BA, Communications, Journalism & Mass Communications at the University of Iowa. Ms. Korb was a cheerleader, dancer and a gymnast for more than ten years.
She was marketing coordinator at the Center for Aesthetic Plastic Surgery from 2009 to 2011; around the same time was a stylist and writer for Locale and then the regional director for TouchMD. In 2012, was an executive assistant for the Baum Realty Group. At this time, Samantha Korb is a NASM-Certified Personal Trainer, Class Instructor, Fitness Nutrition Specialist, NPC Competitor.
We cannot tell you if Samantha Korb and Justin Kipnis are still dating. It's been a while since they posted photos together of their social media accounts. What do you know?