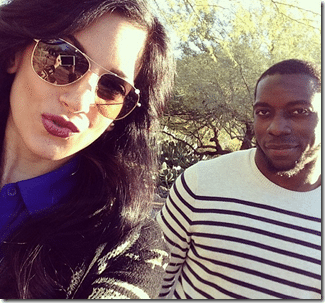 Meet Wellness Coach,Sandra Lee Romah, she is the beautiful girlfriend of 26-year-old retired NFL running back, Rashard Mendenhall. A bold statement the one her boyfriend wrote telling the whole world and potential suitors that he is done in the NFL.
But as shocking as it might be for everyone to understand Sandra's guy is after all, old enough to make his own decisions. Could it be his 'Reiki Practitioner and Energy Healer' girlfriend has something to do with his change of heart?
Why don't we get to know her better! Sandra is a health coach, according to her website, she received her training from the Institute for Integrative Nutrition, where she was trained in more than one hundred dietary theories and studied a variety of practical lifestyle coaching methods. She is also equipped with with extensive knowledge in holistic nutrition, health coaching, and preventive health.
Drawing on this knowledge, she claims she will help you create a completely personalized "roadmap to health" that suits your unique body, lifestyle, preferences, and goals.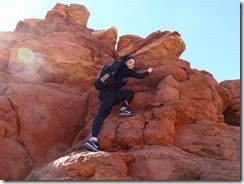 In addition to nutrition and wellness, she has taught dance for over 15 years on the local and national level.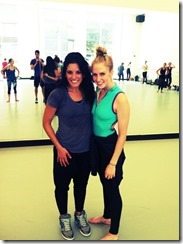 After attending Point Park University in which she received a degree in Broadcast Televison and a minor in Dance. Sandra actually spent 6 years working for the NFL as an on-air host, producer and editor for the Pittsburgh Steelers.
She has two brothers Anthony and Matt Romah. The Pittsburgh, Pennsylvania resident has worked as a dance coach and dance instructor for Giordano Dance Chicago, Point Park University and Pittsburgh Pride All-Stars.
Sandra's choreography has been featured in the "Steelers Style NFL Fashion Show". Obviously talented Sandra has performed in over a dozen shows for the New York City based RWS Associates Production Company. Being of Lebanese decent, she has been a guest performer belly dancing for the "Pittsburgh Folk Festival" and the "National Lebanese Maronite Convention."
She and Rashard date back to 2011 when the couple clinched the "Dancing with the Celebrities of Pittsburgh" title.
Would you say she has been a major influence in Rashard's desicion?
You can find her on Facebook here, Instagram here and twitter here.