Meet Britney Cobian
Britney Cobian is the stunning wife of MLB player Travis d'Arnaud. Her husband is the talented catcher for the Atlanta Braves; he previously played for the Los Angeles Dodgers, New York Mets, and the Tampa Bay Rays. Travis was Ranked No. 1 among Mets prospects by MLB.com entering the 2013 season. He was acquired by the New York Mets on Dec. 17, 2012. Unfortunately, he missed the final two months of the 2012 season due to a torn left knee ligament.
Travis d'Arnaud Family
Travis d'Arnaud was born on February 10, 1989, in Long Beach, Cali; he is the son of classical pianist Marita d'Arnaud and Lance D'Arnaud who prior to working as sales manager at Decortec, played the piano, trombone, and trumpet.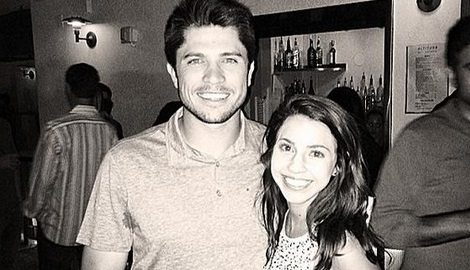 Travis D'Arnaud Parents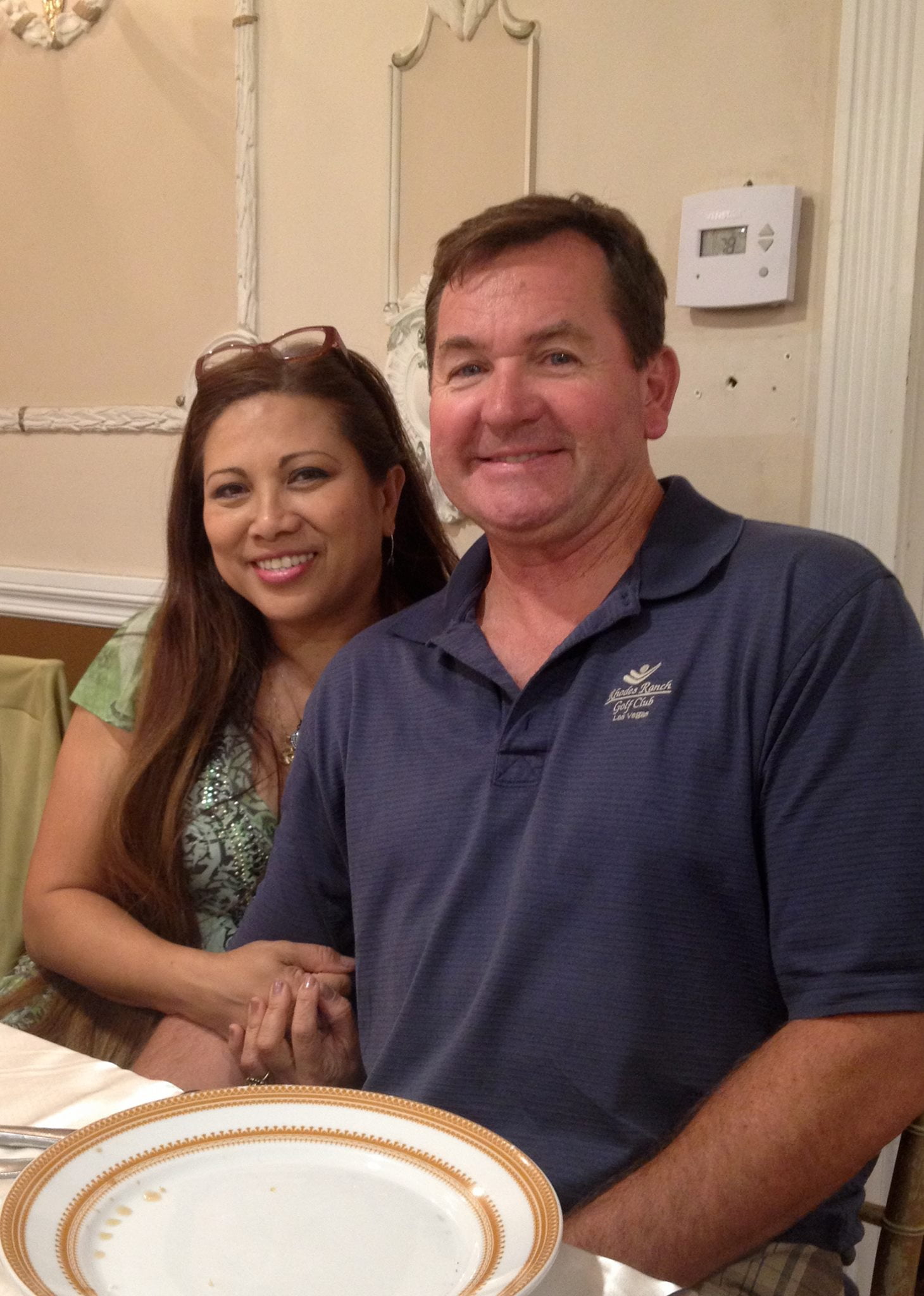 Lance D'Arnaud
Lance D'Arnaud (b. May 4, 1958)studied business at the University of Southern California; he worked in the sales department for Illinois Tool Works back in the 80s' and 90's, John King Textiles in Cali for over a decade, Top Value Fabrics between 2001 and 2005, KOR Recycled Packaging in British Columbia, Canada from 2005-08, and joined Decortec as the USA Sales manager in 2008.
Marita D'Arnaud
Marita d'Arnaud born on September 11, 1960, holds a master's in education from UCLA, she also studied comparative world religions and biology at the University of Southern California. She ran an after-school performing arts center in Long Beach and was a music teacher at Mountain View Elementary.
Travis D'Arnaud Brother & Sister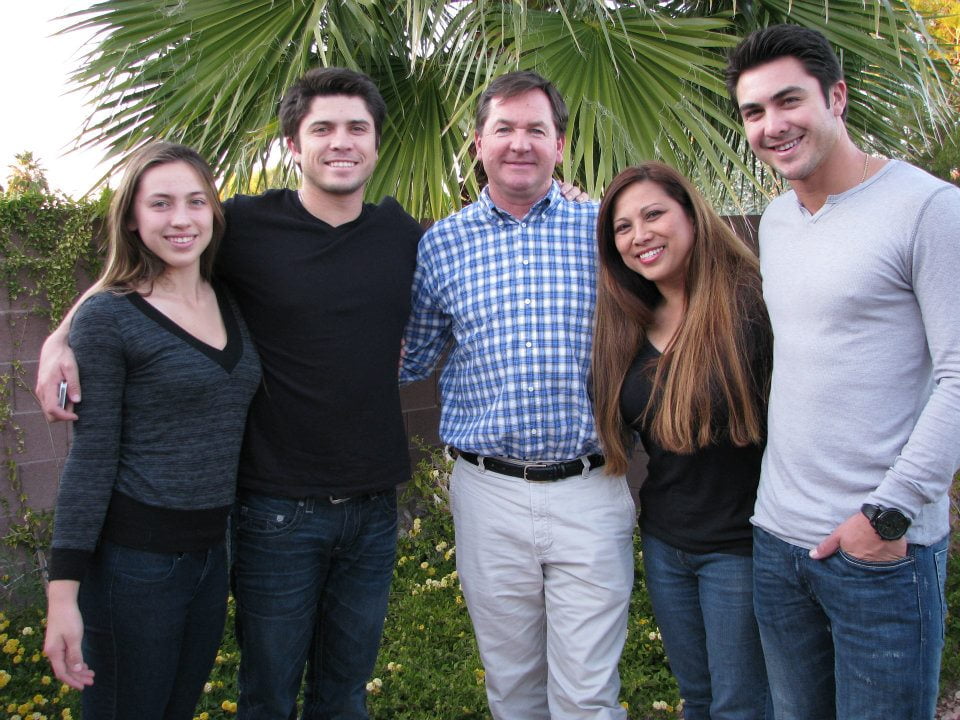 Chase D'Arnaud
Travis has one older brother Chase D'Arnaud; Chase born on January 21, 1987, is nowadays a musician, but before that happened he was an outfielder who played with teams like the Giants, Padres, Red Sox, Braves, Phillies, and the Pittsburgh Pirates who drafted him out of Pepperdine University during the 2008 MLB draft.
Lindsey D'Arnaud
Travis' youngest sibling is Lindsey D'Arnaud (b. January 12, 1996) now Lindsey D'Arnaud Alenikov married to Michael Boris Alenikov. Travis' sister Lindsey attended Indiana University School of Medicine and was a student advisor at UCLA New Student & Transition Program and now a peer learning facilitator for UCLA Academic & Student Services.
Travis D'Arnaud MLB Timeline
Travis D'Arnaud played baseball at Los Alamitos High School and subsequently committed to play for the Pepperdine waves at Pepperdine University; however, he opted out of his commitment and signed with the Phillies instead.
D'Arnaud was selected by the Philadelphia Phillies in the Supplemental round (37th overall) during the 2007 MLB draft.
He was assigned to the Phillies' affiliate team the Gulf Coast League Phillies.
In 2008, was promoted to the Williamsport Crosscutters and later to the Lakewood BlueClaws.
The Philadelphia Phillies traded Travis D'Arnaud to the Toronto Blue Jays in 2010.
The Blue Jays assigned him to their affiliate team, the Dunedin Blue Jays.
In 2011 was promoted to the New Hampshire Fisher Cats.
Travis D'Arnaud was named EL's MVP on August 26, 2011.
He was awarded the R. Howard Webster award, on September 16, 2011, and made it into the roster at the  IBAF's 2011 Baseball World Cup.
Toronto traded Travis to the New York Mets on December 17, 2012.
The Mets sent him to play for the Triple-A Las Vegas 51s in March 2013.
He sustained a left foot fracture on April 17, 2013.
Travis D'Arnaud finally made his MLB debut with the New York Mets on August 17, 2013, against the San Diego Padres.
D'Arnoud finished batting .202 in 99 at-bats in 112 plate appearances with 20 hits, one home run, five RBIs, 12 walks, four runs scored, and 21 strikeouts in 31 games during the 2013 season.
The Mets named him their starting pitcher for the 2016 season.
He suffered a bruised right wrist and was placed on the 10-day disabled list on May 5, 2017.
He was on the 10-day DL once again on April 11, 2018, due to a partial tear on his ACL on his right elbow that later require him to undergo Tommy John Surgery.
Travis was released by the Mets on May 3, 2019.
He signed a one-year deal with the Los Angeles Dodgers on May 5, 2019.
The Dodgers traded him after he played just for one game on May 10, 2019, to the Tampa Bay Rays.
D'Arnaud batted 3-for-3 with two walks and three home runs including a go-ahead three-run home run off on July 15, 2019, against the New York Yankees.
He recorded his first career grand slam off against the Chicago White Sox on July 21,  2019.
He joined the Atlanta Braves on November 24, 2019.
Travis D'Arnaud Net Worth
MLB catcher Travis D'Arnaud has a net worth estimated at $10 million. He agreed to a two-year contract with the Atlanta Braves, on November 24, 2019, and a contract extension that included a club option for the 2024 season, on August 20, 2021.
Travis D'Arnaud Contract & Salary
He signed his minor league contract for $832,500 with the Phillies in 2007.
In 2010, signed a one-year, $480,000
In 2012 after he was traded to the Mets, D'Arnoud agreed to a one-year, $490,000 deal with the New York Mets.
He signed a  $501,560, one-year contract extension in 2014, and $525,424 in 2015 season.
Travis agreed to a $542,604, one-year contract extension with the Mets in 2016.
He re-signed with the Mets in 2017, this time his contract was worth $1,875,000 and $3,475,000 for the 2018 season.
On May 5, 2019, signed to one-year, $555,000 with the Dodgers.
Also in 2019, he agreed to one-year deal, $3,515,000 with the Tampa Bay Rays, before that his one-year contract with the Rays was worth $850,410.
He signed a two-year, $16 million with Atlanta in November 2019.
Travis D'Arnaud has an annual salary of $8 million. He signed a two-year, $16 million contract extension with the Atlanta Braves in August 2021.
Travis D'Arnaud Wife
That was enough on Travis, we know you are really here today to know about his pretty wife Britney Cobian aka Britney d'Arnaud, momma of his two beautiful children! This is what FabWags can tell you about Britney D'Arnaud.
Britney Cobian Britney D'Arnaud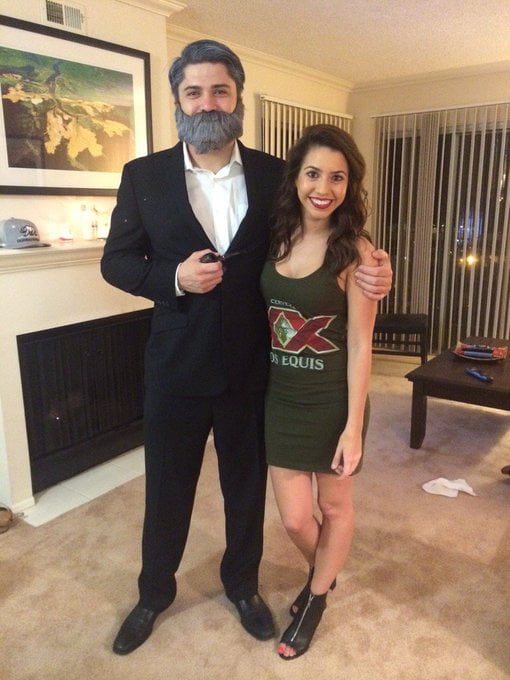 Brittney was born on May 15, 1991; in California. She is one of the children born to Julie Cobian and Abraham Cobian, also proud parents to Brittney's pretty sisters Teresa and Tiffany Cobian.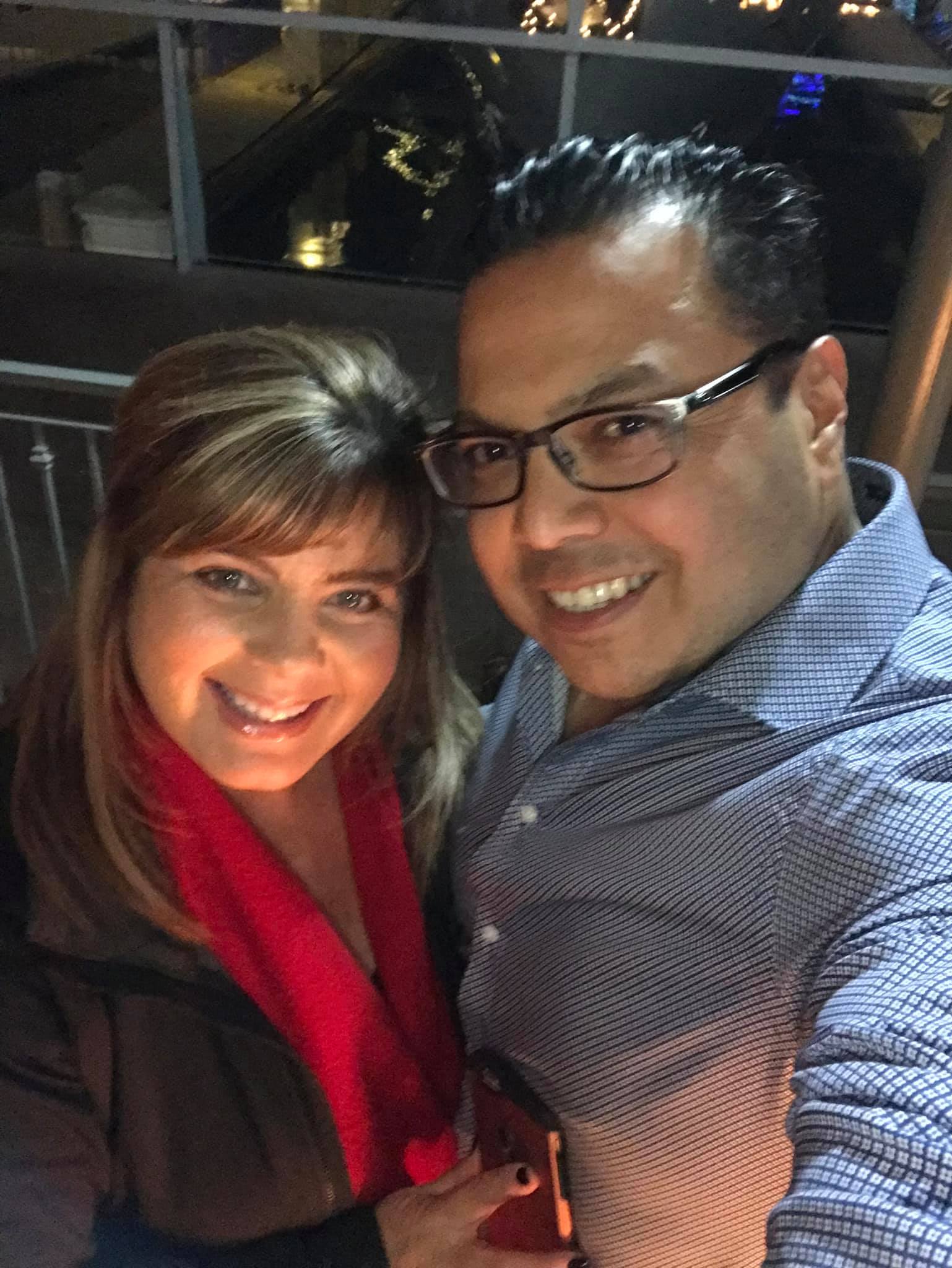 Teresa now Teresa Cobian Snyder holds a Bachelor of Arts in political science, psychology from UC Santa Barbara, a degree in speech-language pathology from California State University0- Long Beach, and a masters' degree in speech-language from Eastern Washington University. Teresa a mother of two beautiful kiddos is a speech-language pathologist for the Compton Unified School District.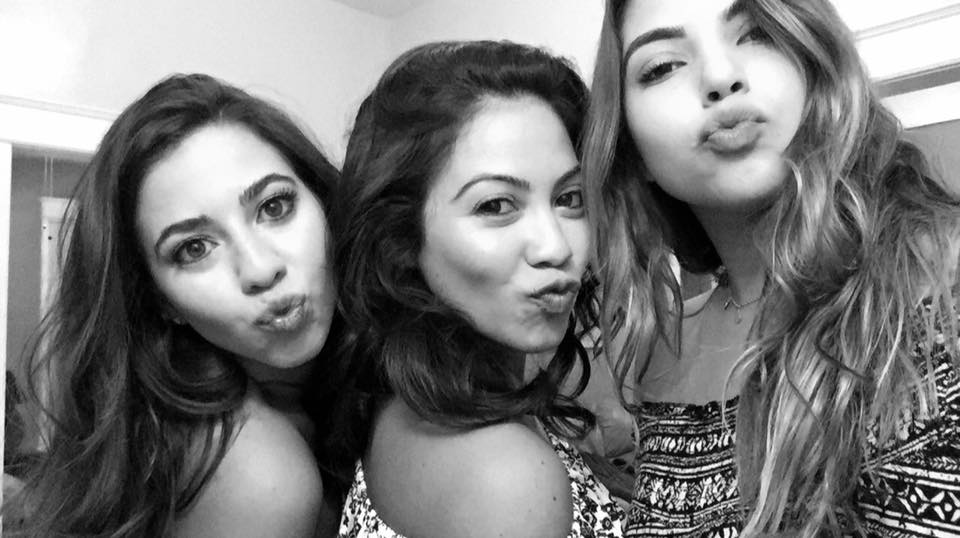 Brittney's other sister, Tiffany Cobian the girlfriend of  Assistant Operations Manager en STG Logistics Michael Thomas Jr. played volleyball at Grossmont College.
Britney Cobian and Travis started dating in 2014.  During an interview, he was asked to describe Britney, he said
I'm myself around her. She brings the best in me out. She's a really fun girl. She knows how to have a good time, and most importantly, she's always there for me. Anything I have to say, she'll listen. Most importantly, though, she laughs at my jokes.
Travis and Britney became engaged in November 2016; became Mrs. Britney D'arnaud on November 11, 2017, at the Ritz-Carlton in Northstar Lake Tahoe.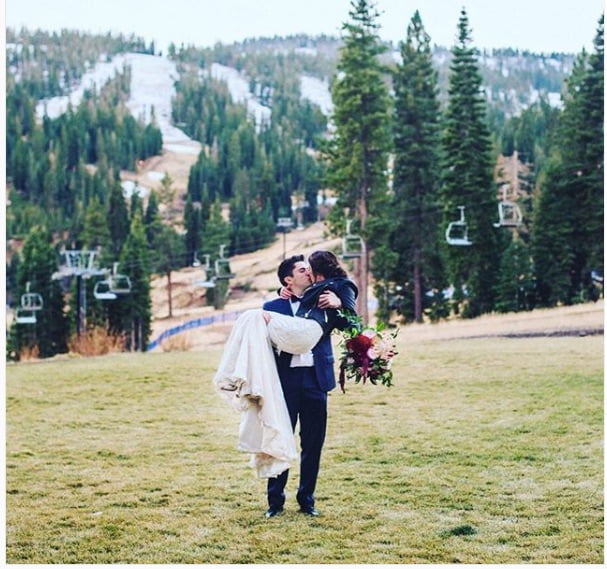 They welcomed their adorable daughter Charlie Belle on November 6, 2018. and son Leo Emmanuel d'Arnaud on August 23, 2020.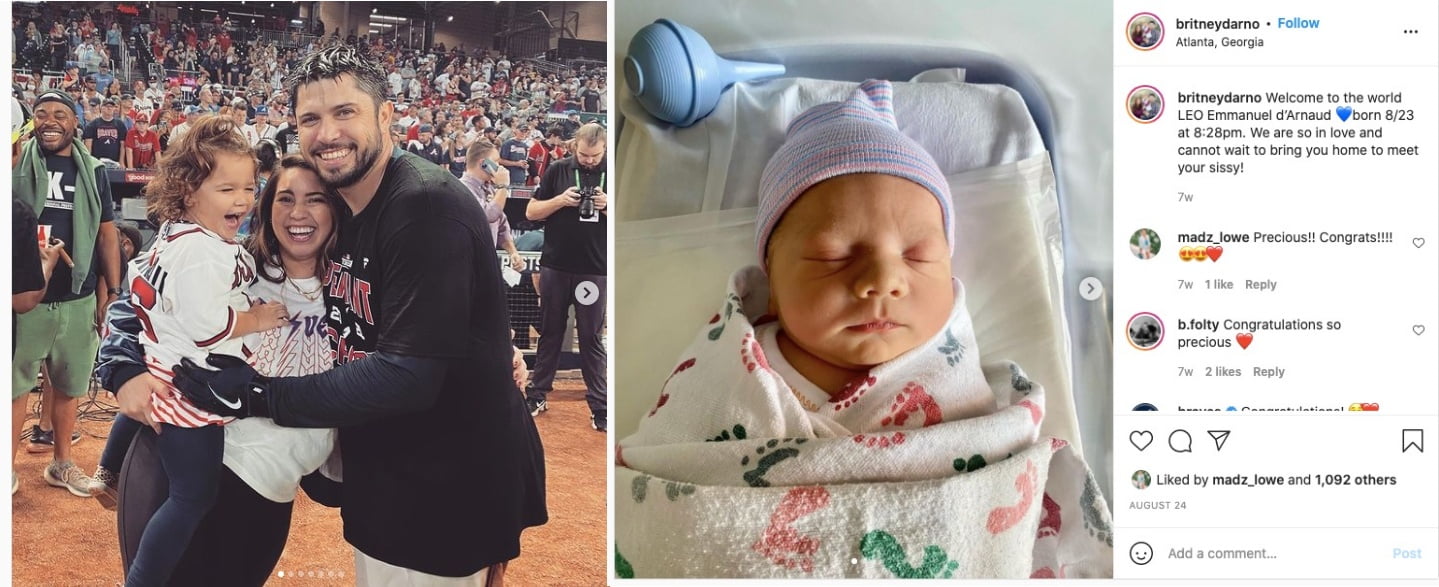 You can find Britney Cobian on Instagram here, Twitter here, Facebook here.