Scheri Eichelberger
Meet Scheri Eichelberger; she is the gorgeous and incredible mother of college basketball player Justin McKie. Her son is a guard for the South Carolina Gamecocks at the University of South Carolina in Columbia.
But her son is not the only popular Gamecock in the family, Scheri's once boyfriend BJ is quite a legend, Gamecocks' all-time leading scorer!!
First and foremost you want to read about McKie's momma, but just before that allow me to tell five curious facts about her boy.
6'4″ Justin McKie was born in Irmo, South Carolina, where he attended at Irmo High School.
His grandfather Bernard McKie played football at Norfolk State.
His Norfolk native dad, BJ McKie graduated in 1999 from the University of South Carolina. He is married to his wife Brittany Brooks and is the head coach at Charleston Southern University.
Justin has two younger siblings;  sister Elaena and brother Tyler.
In addition to being a terrific basketball player, he is pursuing a major in political science.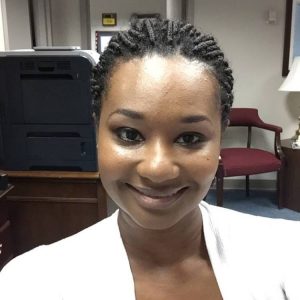 Scheri Eichelberger was born on August 24, 1977, in South Carolina. Scheri and her sisters, Chariti Faith, and Ebony, 36, are the daughters of Mrs. Alfreda Crum, 64, former receptionist South Carolina Lieutenant Governor' General' s Office, subsequently director choir Mount Zion Baptist Church and eventually member Singing Angels Gospel Singers.
In addition to her boy Justin, Scheri is the proud momma of her two younger bundles of joy, Tyler and daughter Elaena.
Furthermore, Mrs. Eichelberger is a Christian; she shares her path with Jesus on her personal blog Ordinary girl. Mrs. Eichelberger remarry, she now goes by the name of Scheri Eichelberger Francois.