Sydney Melson
Meet Sydney Melos; she is the beautiful sister of basketball player Silas Melson. The Portland native is a guard player for the Gonzaga Bulldogs at Gonzaga University in Washington.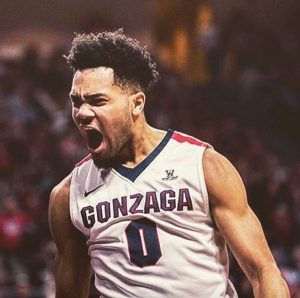 Speaking about Sydney's little but talented little bro, no doubt you know that he graduated from Jefferson High School in Portland, Oregon. 6'4″ Melos made a verbal commitment with Gonzaga in June 2013.
In addition to Gonzaga, Melos also received offers from Colorado State and Washington. 2014-2015 was his first season with the Bulldogs; started in 31 games and averaged 3.2 points.
Melson's beautiful sister is the lovely Sydney Rae Melson, born on October 16, 1990; the eldest child of Mrs. Deidre Nicole Nelson (nee. Avery), 46, and Mr. Tony Dion Nelson, 47.
Besides that, there isn't much about Sydney, but we left the best for last. That is to say that  Ms. Melson is the proud momma of her adorable, handsome and incredible boy Timmy.