Jenna Miller
Jenna Miller is the absolutely stunning wife of NFL player Scotty Miller; her husband is currently a wide receiver for the Tampa Bay Buccaneers. We are going to tell you everything you need to know about Scotty miller, from his parents, where did he go to college, his speed, height, and certainly about his pretty wife Jenna.
Scotty Miller Family
Scotty was born on July 31, 1997, in Barrington, Illinois, one of four children born to Kristen and Scott Miller; he has three beautiful sisters, Megan, Abby, and Kelsey,  owner and stylist at LOX Studio in Barrington, Illinois.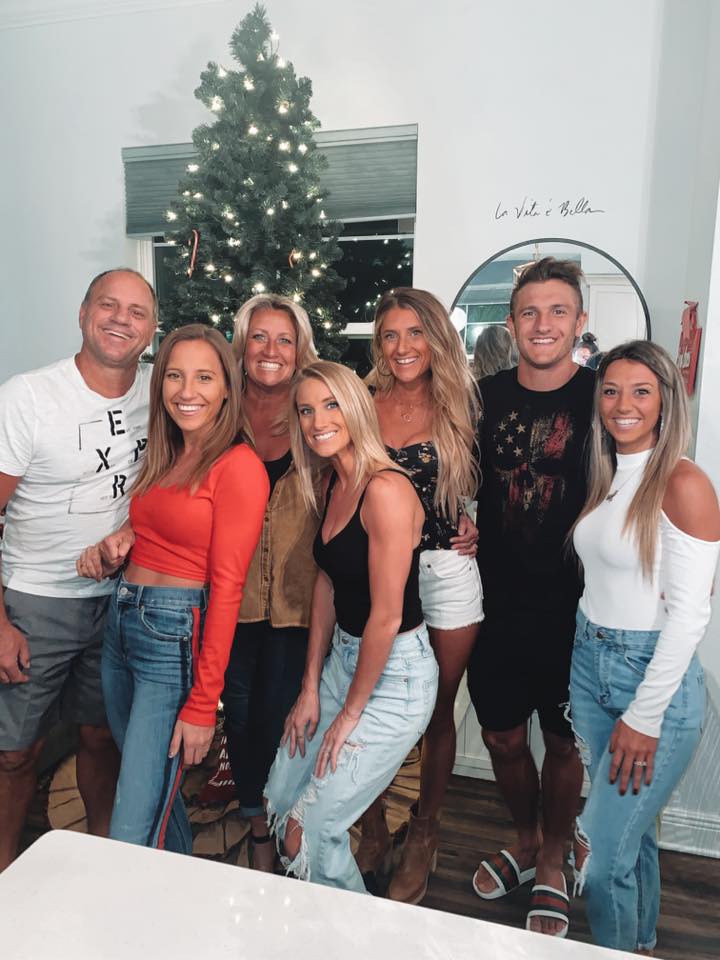 His father Scott (b. May 15, 1969) and momma Kristen Miller (nee. Best born on Jan 18, 1970) were not surprised by their son's play against the Green Bay Packers.
"Watching Scotty catch a deep ball is honestly for him than catching an out-route," Scott Miller said. "It comes naturally to him. He's done it since he was probably ten years old. That's what Scotty does. it's play-maker."

"It's unbelievable," Scott said. "It's hard to put into words. We've been watching this game all of our lives. Scotty is the biggest underdog to make it here. It's an unbelievable feeling to be apart of this as his family."
Scotty Miller Stats
We can go back to his high school stats, Scotty who also ran track finished his stats with  1,500 receiving yards, 28 touchdowns. You can read his college stats below, his stats since he signed with the Tampa Bay Buccaneers are 13 catches for 200 yards, one touchdown, 18 yards in two attempts during  10 games his rookie season.
During the 2020 season, Miller recorded 33 catches for 501 yards, three rushes for 14 yards, and three touchdowns. Miller caught a 39 yards touch pass from Tom Brady when the Buccaneers defeated the Green Bay Packers for the NFC title.
"Let's go Scooter we love you!" Scotty's wife Jenna yelled after the game. "You got this! Super Bowl we're coming!"
Scotty Miller College
Miller played wide receiver and on the special teams, in his first year at Bowling Green, he recorded 7 catches for 29 yards, 4 tackles, 24 kickoffs for 457 yards in 10 games. The following season,  recorded 74 catches for 968 yards, two tackles, 10 kickoffs for 336 yards, and 10 touchdowns in 12 games.
In his junior year, Scotty Miller recorded 1 tackle, 63 catches for 722 yards, four touchdowns, in 12 games. Finished his senior year with 4 attempts for 16 yards, 71 catches for 1148 yards, nine touchdowns in 11 games.
Scotty Miller Height
Scotty Miller's height is 5'11 or 1.75 m; he weighs 174 lbs. (79 kg); back in college Miller's weight was 166 lbs. His overall measurements in the combine were 123 inches (broad jump), 8.75 in. (hand), 29.25 in. (arm length), 34 in. (vertical leap),40 Yard Dash: 4.36 seconds.
How Fast is Scotty Miller?
Miller's results in the 40-yard dash were 4.39 seconds; 2.56 seconds in the 20-yard split; 1.51 seconds in the 10-yard split; 4.02 seconds in the 20yd shuttle and 6.97 seconds in three-cone.
What number is Scotty Miller?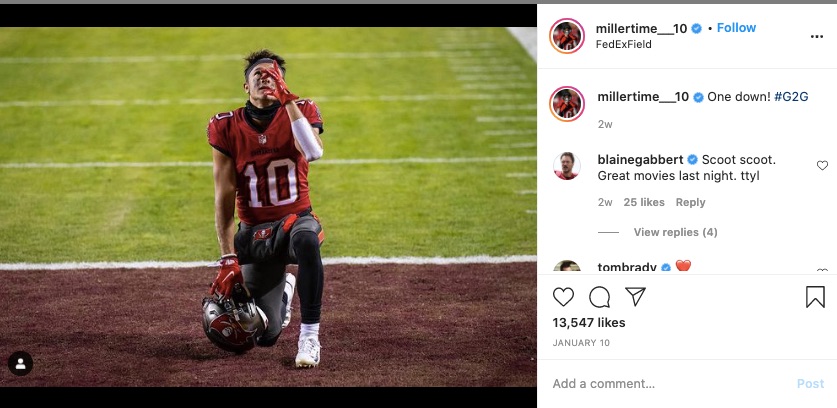 Scotty Miller's number on his jersey is 10; previous Tampa Bay Buccaneers players who wore the #10 on their jerseys' are Adam Humphries,  the wide receiver currently playing with the Titans and former NFL quarterback Shaun King who played with the Buccaneers from 1999 to 2003. Scotty Miller's fans can purchase his #10 jersey on the Buccaneers store for $99.99 and for the same price at the NFL Store.
Scotty Miller Salary & Contract
The Tampa Bay Buccaneers selected Scotty with the 208th overall selection in the sixth round of the 2019 NFL draft; shortly after that, Miller signed a four-year contract worth $2,647,840 which included a $127,840 signing bonus, $127,840 guaranteed, and an annual salary of $706,960 according to CBS Sports
Scotty Miller Wife
Scotty Miller's wife is Jenna Miller, they met during their freshman year at Bowling Green, they started dating in April 2016.
"I went to Bowling Green for four years," explained Miller. "She went to Bowling Green her freshman year before she transferred to Rutgers so we met at Bowling Green."

"My roommate and I were going around the dorm knocking on doors for candy," said Rizkalla. "You know, Halloween, trick or treat, to see who was home and if anyone had any candy and when Scotty opened the door it was love at first sight. I think it was mostly because he came out with a big 60-piece bag of candy and I was like, 'Wow! He is the one!'"
After four years together, he decided it was time to take the next step, therefore on July 12, 2020, at Geneva Lake, he asked Jenna to be his wife.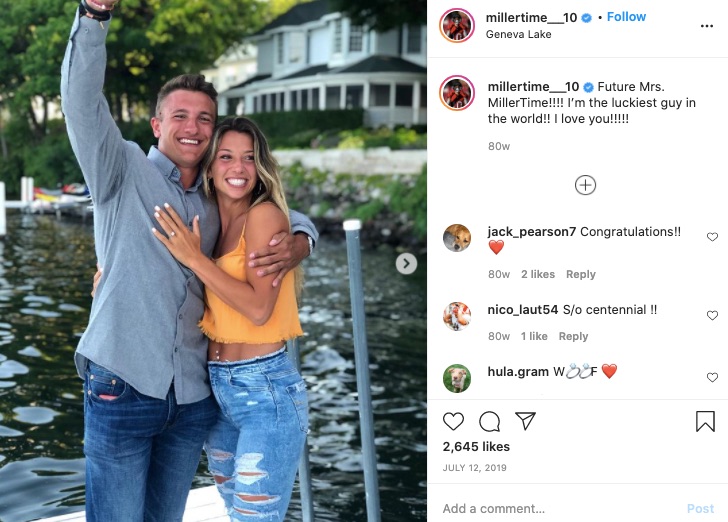 Scotty Miller married his longtime girlfriend Jenna in St. Pete Beach, Florida on June 6, 2020, they originally planned to exchange their vows in Belleville, New Jersey on April 10, 2021, but the Coronavirus pandemic forced them to change plans, they had already canceled their wedding twice.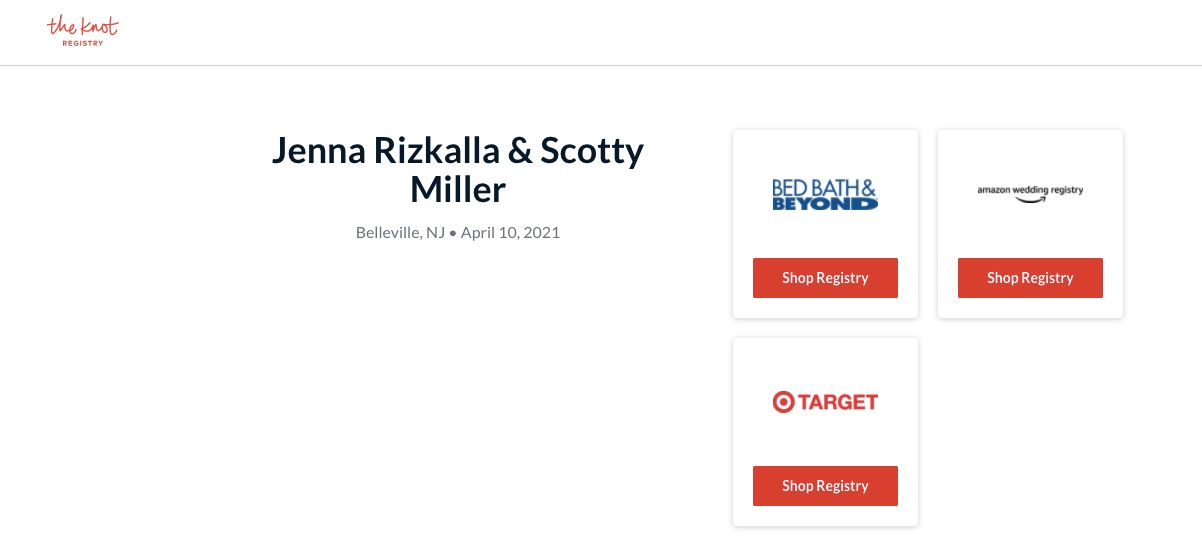 "We are going to get married in April of next year but, in the meantime, we are going to get legally married in June, coming up here soon, so we are excited for that," he said.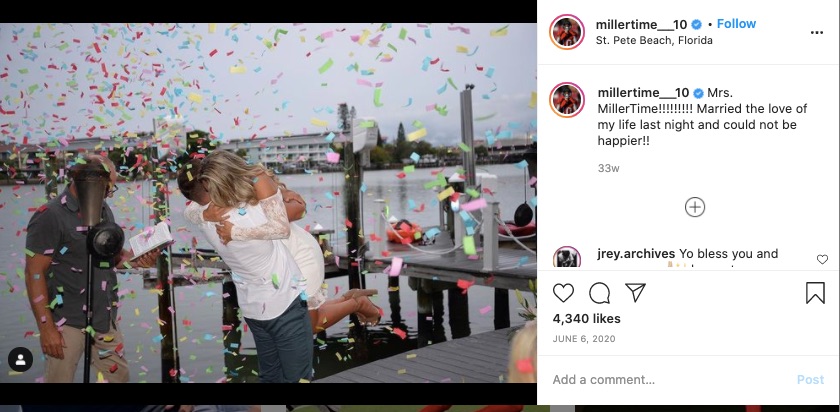 "It was definitely heartbreaking," said Jenna, "but we have been getting through it together. There is not too much planning going on right now, just that little ceremony that we have coming up with our immediate family in June and that is it really until probably after the season."
Jenna Miller
Jenna Miller formerly known as Jenna Rizkalla was born on March 3, 1997, in Westfield, New Jersey. She is one of two children born to Paul and Marie Rizkalla (nee. Scherzo); Jenna has an older brother, Paul Rizkalla Jr., who competed on Michigan's men gymnastics team before he graduated in 2015, with s degree in marketing, a major in psychology and sales minor.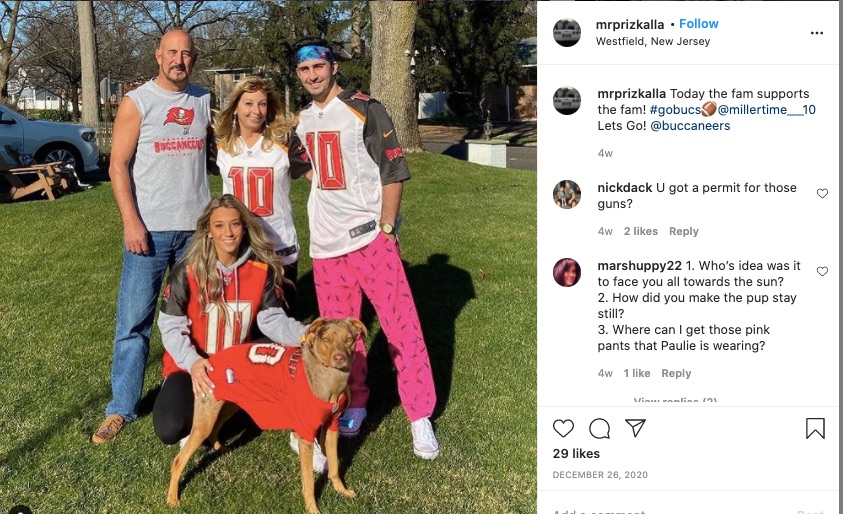 Her brother Paul is the owner of Substance and regional fixed operations manager at Victory Automotive Group. For her part, Jenna graduated from Rutgers University with a bachelor's degree in sports management in 2019.
View this post on Instagram
Prior to Rutgers, Jenna attended Bowling Green, she was a member of the women's gymnastics team at both colleges, competed on the balance beam and floor, she was team captain her senior year. Scotty Miller's wife previously attended Westfield High School.
Jenna helped Scotty with his training when the social distancing started last year. She was Scotty's quarterback during that time, according to Miller she did a pretty good job.
"Ever since this social distancing started," said Miller, "we have been going outside almost every day and I try to do all of my different drills out in the backyard."

"It is a little secret talent of mine," she said. "Scotty asks me to go out into the yard every day and throw so I have gotten pretty good at it."

"She does a really good job putting the ball right where I want it," said Miller. "She makes it hard on me!"