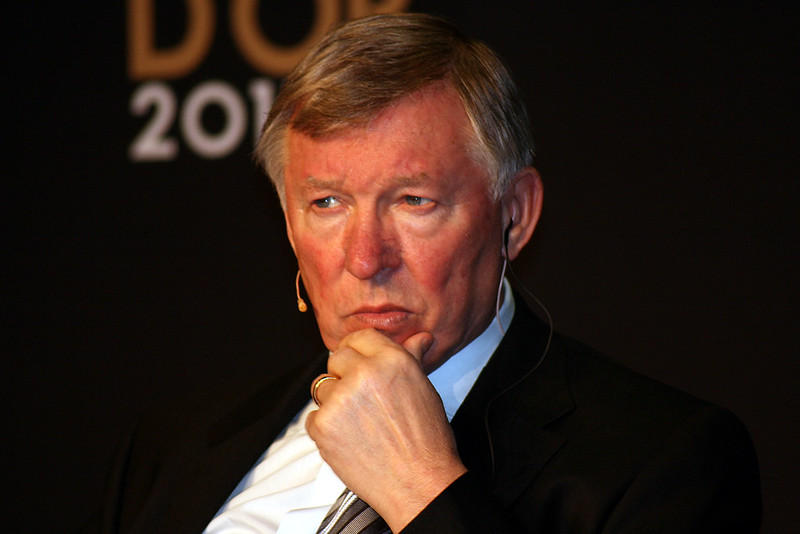 Horse racing and soccer might look like two distant worlds apart, but there is something connecting them, at least according to soccer stars who developed a strong love for horse racing.
In the world of sports, it's not uncommon for athletes to have interests beyond their primary disciplines.
Horse racing is usually tied with money, and since big soccer stars have multi-million-dollar contracts, this is the perfect opportunity for them to get involved in the sport of kings.
We all have hobbies and different passions outside of work, so why it is unusual to find out that some soccer players are interested in horse racing?
From casual spectators to business-oriented soccer players who invested in horse racing, we will uncover some of the biggest soccer names that have an eye for equestrian sports.
And who knows, maybe the Breeders' Cup winners list by TwinSpires will include a horse owned by a soccer player soon.
Sir Alex Ferguson
The mastermind behind Manchester United's prime and a true soccer legend is one of the biggest horse racing enthusiasts not just in soccer, but in the world.
Throughout his 26-year career as a manager he won 38 major trophies, but is he also successful in horse racing?
Well, his passion for horse racing started way back in 1999 and since then he has invested a lot of money into horse racing. He owned a couple of successful horses and participated in races like the Grand National and the Cheltenham.
His most successful horse is Rock of Gibraltar which won 8 Group Ones in 2001.
Wayne Rooney
It seems like Sir Alex Ferguson also got Wayne Rooney involved in the sport. The Manchester United superstar is also a big horse racing enthusiast.
Just like his former manager, Wayne Rooney invested in horse racing and bought a couple of horses. With that said, his horse racing passion wasn't as successful as his soccer career.
One of his most notable horses is Announcement, which was part-owned by his former teammates Michael Carrick, Jonny Evans, and John O'Shea.
Michael Owen
It seems like most of the soccer players that share a passion for horses are coming from England, or at least played there. After all, this is the birthplace of the sport, and being around horses opens the door to many possibilities in the future.
The Liverpool legend is another example of a soccer star who got into horse racing.
Michael Owen, another soccer icon, transitioned from the soccer pitch to the world of horse racing with remarkable ease. The former Liverpool and England striker developed a deep love for horse racing during his soccer career and decided to immerse himself in the sport upon retiring.
Owen didn't stop at being a fan or an occasional bettor. He became a racehorse owner and breeder, establishing Manor House Stables.
David Beckham
This is a soccer legend that needs no introduction. Even though he has been retired for quite some time, he is still making headlines. Although he is now more involved in the MLS and making big moves like signing Messi for Inter Miami CF, he is also a big horse racing enthusiast.
David Beckham, a global soccer icon, may not be as deeply immersed in horse racing as Rooney or Owen, but his family has a strong connection to the equestrian world. His wife, Victoria Beckham, is an avid equestrian and has a passion for show jumping.
As we know, he still hasn't made an investment in the sport, but we can spot him at big horse racing events all around the world, from the Dubai World Cup to the Melbourne Cup in Australia.
Joey Barton
Joey Barton is another retired Premier League football player who also has a passion for horses. In fact, he owned a couple of racehorses and what's interesting is that he has been giving unusual names.
For example, his favorite band is the Arctic Monkeys and he named his horse Crying Lightening after his favorite song. He co-owned the horse with Claudio Pizarro, the former Bayern Munich player.
Even though he owned a couple of racehorses, he is only casually in the business and doesn't look for a spotlight.