Alex Kenin & Svetlana Kenin
Alex Kenin & Svetlana Kenin are the proud parents of Professional Tennis Player, Sofia Kenin.
Their 20-year-old daughter gets ready to face tennis icon, Serena Williams at the French Open.
Sofia who goes by Sonya, and is 5 foot 7 is on the rise; she has already played a center-court match in the third round of a Grand Slam tournament against one of her childhood role models: She lost, 7-5, 6-2, to Maria Sharapova in a night session in Arthur Ashe Stadium at the 2017 United States Open.
Sofia who has been coached by her father, has been playing professionally since 2017. She turned down college scholarship offers to turn professional instead.
Alex Kenin & Svetlana Kenin are Russian immigrants, the couple welcomed their lovely and talented daughter on November 14, 1998 in Moscow, Russia. They made the move to the US settling in Pembroke Pines, Florida when their daughter was still young.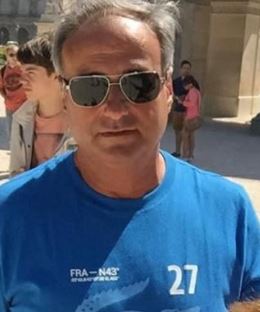 Kenin got her start in junior tennis under Rick Macci and has trained with other notable coaches such as Nick Bolletierri and Richard Lansdorp. And her father, Alex Kenin acts as her long-time coach.
She won the prestigious Orange Bowl junior title in 2014 in Plantation, was a Junior U.S. Open finalist in 2015 and won the USTA 18s title at age 16.
On the singles side, Kenin won her first WTA title in Hobart, Tasmania in January and jumped to a career-high No. 33 ranking worldwide. She won her first doubles tournament earlier that month with partner Genie Bouchard in Auckland, New Zealand.
Not many details are known about Sofia's mother Svetlana Kenin, but we are certain she is often present during her matches cheering her on and is most likely her number one fan.
Alex Kenin is active on Twitter here