Stacey Giggs
Meet Stacey Cooke or Stacey Cooke Giggs and even Stacey Giggs, who is a well know soccer WAG at Manchester United, most recently and temporarily Stacy can be consider to be Manchester United First Lady, since her hubby Ryan Giggs was introduced as interim player-manager of Manchester United following the sacking of David Moyes.
Related story: David Moyes' Wife Pamela
Not long ago  the life of Stacey Cooke became a public display to media, when her husband lost legal battle to hush up affair with Imogen Thomas in 2011.
The nightmare was not over for Mrs. Giggs because  that same year it was revealed Ryan had another affair with his sister in-law Natasha Giggs who was at the time married to his younger brother Rhodri.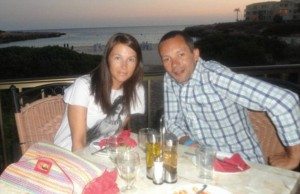 Rhodri's marriage to Natasha was over, but Stacey found a way to forgive her husband and give her marriage another chance.
Read–> Natasha Giggs moves on with a New Guy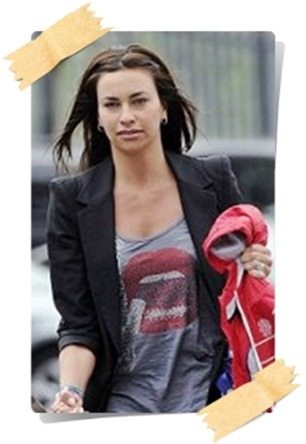 35-year-old  Stacey Cooke, met Ryan Giggs, 40, in 2002 at that time Ryan was dating Davinia Taylor and Stacey was dating Giggs' close friend Dave Gardner, who the older siblings of Ryan's ex-girlfriend Emma.
Let's go back a bit further when Ryan and Emma were together, did you know Ryan allegedly cheated on Emma with Davinia Taylor? One a cheater always a cheater?? Let's hope Ryan's indiscretions stopped when the whole Natasha- Imogen affair went public.
So.. after Ryan split up from Taylor and Stacey split from David, they hooked up, but don't feel sad about poor Davinia and Dave, they hooked up too, and even got married to each other.
Ryan Giggs and Stacey Cooke got married on September 7th, 2007 at the Lowry Hotel in in Salford, Greater Manchester, England.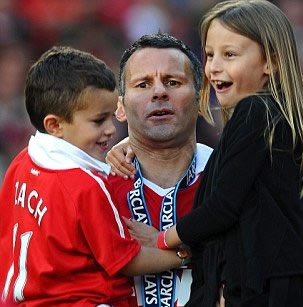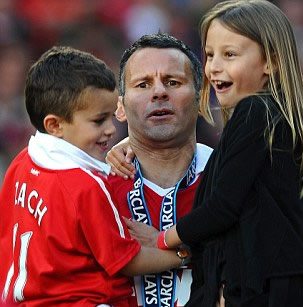 Stacey and Ryan Giggs are the proud parents of two beautiful and amazing children,  daughter Liberty Beau was born in Salford in 2003,  and their little prince Zachary Joseph in 2006.
On May 5, 2016, Stacey Giggs left Ryan after she caught him flirting with Kate Greville a PR girl that he has been allegedly showering with gifts.