Emily Trosen
Emily Trosen is the heartbroken girlfriend of late MMA fighter, Jordan Parsons. Her boyfriend was the victim of a hit and run accident over the weekend and tragically it was announced today, he died due to his injuries.
Just three days after he was struck by a hit-and-run driver while crossing the street in Florida, the 25-year-old rising star was pronounced dead May 4. Reports say Parsons was wearing headphones while crossing a highway in Delray Beach around 12:30 a.m. Sunday when a silver Range Rover struck him and fled the scene. Authorities are still looking for the driver.
A nearby DBPD officer, arrived on scene and applied pressure to Parsons' severe leg wound until DelrayBeach Fire Rescue responded and transported Parsons to DelrayMedical Center where he remained in critical condition.
Parson's right leg had to be amputated and he also underwent heart surgery.
Parsons began his professional mixed martial arts career in 2010. He won his first seven fights and had an 11-2 career record. He won the CFA featherweight championship in 2012 and the Driller Promotions lightweight championship in 2013.
The North Dakota native boasted an 11-2 record and was slated for his next fight in San Jose on May 14, according to MMA Fighting.
Jordan Parsons was born on August 26th, 1990 in Fargo, North Dakota. His family then moved to the poverty-stricken town of Covert, Michigan when he was 8 years old. Living in Covert, Jordan was exposed to violence at a very young age with one of his classmates being a victim of sexual assault. It was then that Jordan realized he needed to learn to defend himself. Jordan was an over-weight child with a father that had a rare skin condition- both elements that made him a target for being bullied on a regular basis.
According to his website, Jordan's parents separated when Jordan was just 13 years old, and his mother moved him to Berrien Springs, Michigan. It was here that Jordan began to take an interest in working out and wrestling, qualifying for the state tournament twice for Berrien Springs High. At the age of 15 Jordan broke out of his shell when a group of older kids cornered Jordan and a friend at the beach. Jordan was forced to defend himself against the odds and quickly learned that he was able to do so very well, coming out of the altercation unscathed.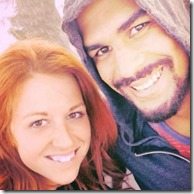 Jordan's first fight in a ring was when he was only 17 years old, after training at a local MMA gym for just a month. After winning the fight quickly, he developed a passion for the sport. Jordan had found his calling. Ever since that day he has been moving up the ranks. It began with traveling across the country to eventually win the belt in the CFA. He has since trained with some of the best fighters and coaches in the world. This has led Jordan to signing with Bellator. He trained at Jaco Hybrid with The Blackzilians, one of the world's most elite group of MMA athletes.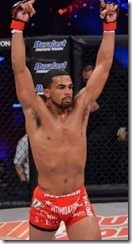 A Gofundme page was set in order to help his family with medical bills and funeral expenses. According to the page, as an up and comer fighter, Jordan did not possessed the financial means to cover such costs.
According to Emily's Facebook page, the redhead is originally from Larimore, North Dakota and resides in Minneapolis, Minnesota.
Our condolences to Emily Trosen and the rest of family and fans and friends of Jordan Parsons. RIP