Manchester United announced that David Moyes would take the place of Alex Ferguson as manager, starting on July 1st, 2013, on a six-year contract. He was the manager of the English Premier League club Everton, and was the 2003, 2005 and 2009 League Managers Association Manager of the Year. David Moyes' wife is Pamela Moyes, she has been David's rock throughout his career.
David and Pamela Moyes met more than two decades ago, at a disco at the Winnock Hotel in Drymen, Stirlingshire. David was a young Celtic player at the time.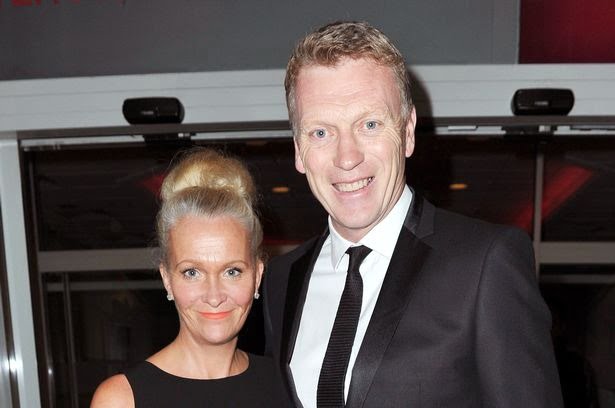 The couple have one daughter, 19-year-old Lauren, who goes to Archbishop Temple School in Preston, where David previously managed Preston North End, and a son, 22-year-old David, who went to college in Preston.
David said that Pamela rolls her eyes when he insists on watching game after game in the house, but doesn't complain about her husband's late nights and long absences on football business. Instead, Pamela actively supports her man whenever she can. Her husband said that it was because of Pamela that he signed with Everton:
"My wife said to me, 'Get your contract signed and get on with it,'" said David.
Pamela Moyes is said to be very grateful for the lifestyle David's hard work has given their family. She is a smart and strong woman, but also she is not afraid to speak her mind.