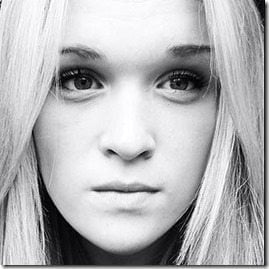 Meet 19-year-old Lauren Moyes, she has deep connection with FC Manchester United. Her father is David Moyes, the newest football club manager. Lauren has been known to be very supportive of her father and closely follows his career; when he was appointed as the new manager of Manchester United back in July she twitted
My life is going to change so much now. So happy for my Dad having this opportunity. I feel so much for Everton

Ferguson has been a wonderful manager for Manchester United and my Dad will continue his success as manager
Lauren who went to Archbishop Temple School in Preston, where her notorious father previously managed Preston North End has a brother named David who also attended college in Preston.
Last year she was became a trending topic under the headline "EVERTON manager David Moyes' daughter has slammed Liverpool's Luis Suarez for taunting her dad – tweeting: "Very surprised my dad didn't just nut Suarez"
And although at the time it was only a daughter sticking up for his dad, now she is trending again but for different reasons. Claims of the young girl and Manchester United and England star Wilfried Zaha hooking up have surfaced and what's even worse such event has caused the star to be left out of the squad during the week, by Lauren's dad, David Moyer!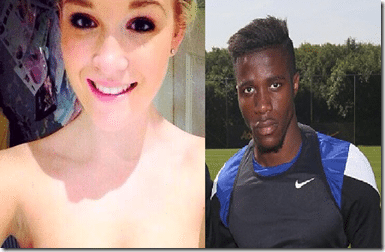 Zaha, who has denied he has been having an affair with the bosses' daughter twitted "Silly rumors. #childish." And as for Lauren, she has left the social media world for what it seems her account was either suspended or deleted. Apparently for the first time she was lost for words.
The rumor started a few days ago saying the stunning Moyes and the 20-year-old considered one of England's top football talents, were caught in bed together! Reason enough why Zaha hasn't been getting a lot of game-time recently?
What do you think of the alleged relationship? It wouldn't be that crazy since she is also a player for Preston North End girls and has been around soccer her entire life!
See Lauren's tweets here and find her on instagram here.