Steve Kazee
Steve Kazee is the actor and musician boyfriend of TV host, Michelle Beadle. It's celebration mode for the hot couple as Steve's gal was recently named full-time host of NBA Countdown.
Steve's gal has been a long time sports collaborator, can you imagine a better girlfriend? Michelle Denise Beadle was born October 23, 1975. Denise who was born in Italy but raised in Texas got her start as an intern for the San Antonio Spurs. She was later given the chance to be a reporter after ditching her law studies.
The blonde worked for NBC as both a host at NBC Sports and a correspondent on Access Hollywood. She has also worked at HBO Sports and joined ESPN in 2009.
In addition, Beadle can be seen weekdays as co-host of SportsNation with Marcellus Wiley and LZ Granderson on ESPN. Beadle's longstanding role with SportsNation dates back to its days on ESPN2, when she was the program's original co-host with Colin Cowherd.
Her beau might not be as popular as she is, so we thought you might like to get to know him better. The couple has been living together for a while. They are both big animal lover and between the two, own at least four dogs.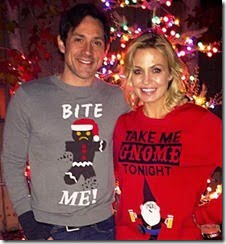 Steve Kazee was born October 30, 1975; he hails all the way from Ashland, Kentucky. The actor and singer has been around for a while and has appeared in several TV shows since 2005, after he received his MFA from the Graduate Acting Program at NYU's Tisch School of the Arts.
In 2006 he made his debut in an episode of Conviction and since then has landed a number of roles in a number of TV shows including Medium, Numb3rs, NCIS, CSI: Crime Scene Investigation, Working Class (where he had a starring role); Elementary, Drop Dead Diva.
Most recently, in 2015, he played Gus Pfender in a recurring role in season 5 and 6 of Showtime's series Shameless.
It appears Kazee has been luckier onstage, appearing in several shows on- and off-Broadway. In fact, in 2012 he won a Tony Award for Best Performance by a Leading Actor in a Musical. In 2013, 2013, Kazee and the cast of "Once" won the Grammy for Best Musical Theater Album at the 55th Annual Grammy Awards.
Other Broadway credits include Monty Python's Spamalot as Sir Lancelot, Starbuck opposite Audra McDonald in the Roundabout's 110 in the Shade, To Be or Not to Be at MTC, Edward Albee's Seascape.
According to his website, Steve Kazee 'dedicates his performance to his mother, whose strength inspires him every day.'
The actor dedicated a small tribute to his late mother on Instagram with an adorable photo.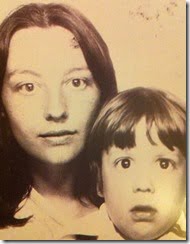 He captioned the image above "My mom would have been 63 years old today. Hard to believe she has been gone so long but thankful that she was here as long as she was."
You can check out the Tony and Grammy award winning actor on Instagram here.