37-year-old Tammy L Konrad, the wife of NFL fullback turned financial advisor, Rob Konrad must be pretty relived her husband was found!
Tammy's man missed dinner time on Wednesday after he went out fishing, long story short he fell off his boat which had been operating on autopilot and had to swim back to shore!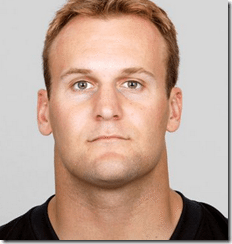 The 38-year-old former #44 and KT capital principal was treated at a hospital for hypothermia symptoms and released. Thank Goodness!
Her hubby played his entire NFL career with the Miami Dolphins from 1999-2004. The Oakland Raiders picked him up off of free agency for the 2005 season, but Konrad felt he was in more than enough pain to want to play one or two more seasons.
According to records, Tammy has worked for GNC and is also rhe Manager of Compass Square Capital Management LLC .
Apparently the couple is not a big fan of social media, so far no Twitter or even Facebook was found.
She and her hubby currently reside in Boynton Beach, FL.