Tara Guber
This gorgeous lady is Tara Guber; the loving and caring wife of entrepreneur, author and college professor, among other adjectives, Peter Guber.
Tara's hubby of 53-years was born in Boston, March 1, 1942. Peter is quite the famous figure. The producer currently serves as Chairman and CEO of Mandalay Entertainment Group. Prior to Mandalay, he was Chairman and CEO of Sony Pictures Entertainment, Chairman and CEO of Polygram Entertainment, Co-Founder of Casablanca Record & Filmworks and President of Columbia Pictures.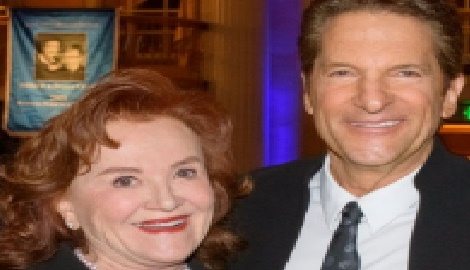 He produced or executive produced films that garnered five Best Picture Academy Award nominations (winning for Rain Man) and box office hits that include The Color Purple, Midnight Express, Batman, Flashdance, The Kids Are All Right, and Soul Surfer.
Her husband is also known for his ties with a number of sports. Peter is Co-Owner and Co-Executive Chairman of the 2015 NBA Champions, the Golden State Warriors, an Owner of the Los Angeles Dodgers, and an Owner and Executive Chairman of Major League Soccer'sLos Angeles Football Club (LAFC). He is an Owner of Clark Productions, a leading independent producer of television programming including such perennial hits as the American Music Awards, Golden Globe Awards, and So You Think You Can Dance.
Gruber is also a full professor at UCLA. But his work doesn't end there either. According to his website, Peter is also a noted author. His most recent business book, Tell To Win, became an instant #1 New York Times bestseller.
Earlier this year, the 74-year-old was named Business Person of the Year by the Los Angeles Business Journal.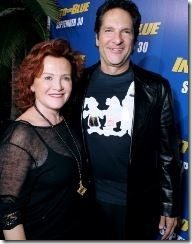 Tara Guber was born Tara Lynda Francine Gellis. She became Mrs. Gruber in 1965. The couple met while attending Syracuse University.
The longtime marriage produced four children, daughters Jodi and Elizabeth and sons, Jackson and Samuel. Their daughter Elizabeth Guber is an actress.
She developed a yoga practice called, contact yoga, in which she offers valuable insight into the dynamics of all loving relationships using poses designed for two participants that embody the "Seven Points of Contact."
Tara Guber also wrote a book called, Contact, The Yoga of Relationships along with Anodea Judith.
The wife and mother of four is also the founder of Yoga Ed. According to her website, she is passionate about three things, family, education and spirituality.
In 2001, Tara founded Yoga Ed. and continues her support of Yoga Ed. Through the Tara Lynda Guber Scholarship; established to provide opportunities for educators to get the necessary training to implement this program in schools. Prior to Yoga Ed, Tara was a founding member of the board of directors of The Accelerated School; the internationally recognized charter public school in South Central Los Angeles, named "Elementary School of the Year" by TIME magazine.
Tara served for eight years as co-founder and President of EDUCATION FIRST! – a non-profit organization that utilized the resources of the entertainment industry to address the crisis in American education.
Aside of yoga and as part owner along with hubby of the NBA Golden State Warriors; she has served on the Golden State Warriors Foundation Board which works to promote sports and health via youth programs. In addition, Tara serves on the UCLA Health Board and The Joyful Heart Foundation.
Tara Guber and her husband reside in Los Angeles.